For International Women's Day this year, we're celebrating some of the incredible women who are not only perfumers, but who've founded their own independent houses; who haven't merely survived one of the most difficult times in living memory for small businesses, but are, quite frankly, thriving!
There's no doubt things have changed a lot in recent years.
There are reportedly more women now joining the famous French perfumery school, ISIPCA, than men – an about-face for the time women in the perfume industry were either not employed at all, or remained somewhat faceless behind-the-scenes as their male peers were lauded as genius perfumers in gleaming white lab coats, then the respectable (and respected) face of fragrance.
The perfume world – and all fragrance fans – have many pioneering women to thank for the centuries they spent, tirelessly working their way to the top. So, for International Women's Day, here are just a few strong, creative, amazing women we'd like to put our hands together for – and whom we should all celebrate, not just today, but every single time we spritz…
Maya Njie (pronounced 'Maia N-Jai') has diverse familial and artistic roots, having been born in Västerås Sweden, with a West African heritage, and moving to London in her teens where she went in to study at the University of the Arts. Weaving together these threads via the medium of the senses, Maya began experimenting with smell alongside the the visual mediums of colour and photography. Gaining global fans around the world, and offering Pocket Size perfumes, we are thrilled to welcome Maya Njie at The Perfume Society, and know you'll adore exploring her creations.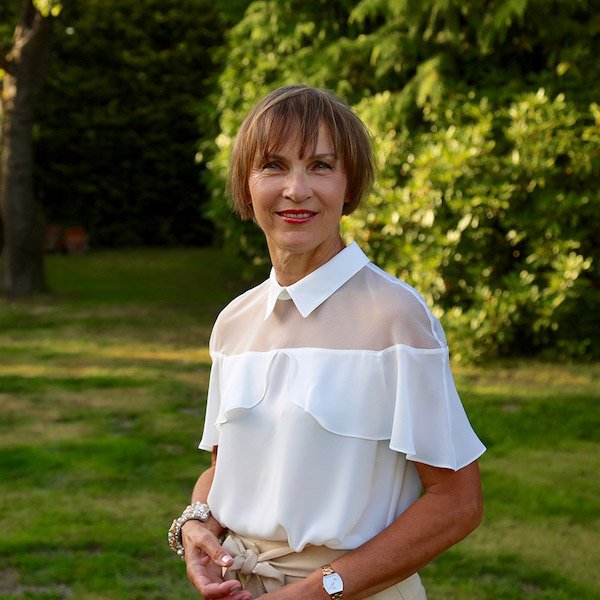 Ruth was born in England, spent some of her childhood in America, and graduated with a Chemistry degree from Oxford University. Having been classically trained in Grasse, she'd studied alongside brilliant perfumers such as Olivier Cresp, who created Angel, and Jacques Cavallier who created the Jean Paul Gaultier 'Classique' fragrance. Having travelled extensively, and been president of The British Society of Perfumers; Ruth launched a capsule collection of scented products before weaving scent memories we could all wear. Ruth's perfumes are shamelessly romantic, but still with a contemporary edge, and we're always thrilled (and proud!) to wear them.
Emmanuelle Moeglin – Experimental Perfume Club

Completing her extensive training at the French perfumery school of ISIPCA, Emanuelle worked as a Scent Design Manager for various global fragrance brands, then become an independent perfumer based in London. Wanting to make the fragrance world more inclusive, she runs incredibly popular workshops which led to her own expending line of so-clever, utterly wearable (alone, or to mix your own signature) exceptionally exciting scents; and now (since lockdown) opened the world out further by crafting perfume courses online, suited to every level of experience.
Sarah McCartney – 4160 Tuesdays
I didn't want to make perfume as a child; I wanted to be a witch,' says Sarah McCartney, founder and perfumer of the gloriously unconventional 4160 Tuesdays. Having written a novel about perfumes, readers asked if she could create the scents she'd invented, 'This turned out to be impossible – and pretty expensive – because no one was making exactly what I wanted, so I started another quest to see of I could make them instead.' And so she rolled up her sleeves and did just that. Always inventive, collaborating with artists, appearing at festivals – here energy and creative output is astounding.
Apprenticed to one of the UK's experts in custom perfumery, Nancy began her career training with that esteemed perfumer and creating bespoke fragrances for private clients. Many might have stuck to that path, but Nancy dared to chase her dream and make it reality – all the while, dividing her time between town and country and raising a family. Now with her own exquisite artisanal line, and a beautiful boutique in Brighton, she has the knack of conjuring emotional responses with lyrical fragrances that are contemplative yet so effortlessly sophisticated. And yes, she still makes custom fragrances for clients, too!
Written by Suzy Nightingale