Can we say 'the C word' yet? No, no that one. The other one. Okay, we'll whisper it: Christmas… Because even though we all grumble about it getting earlier each year; this one, in particular, people seem to be prepping WAY in advance for. Understandable given last year's sadly curtailed festivities and people's concerns about 2021's Big Day.
The thing about gifting fragrance (at any time of year) is that it can be difficult to know where to begin when picking out a perfume for someone else. Especially if you're not exactly sure of their tastes, and don't want to spoil the surprise by asking. So, here's some really handy tips to finding the right scent for the special someone you're thinking of…
1: If you live with the person or are visiting them soon, have a quick shifty around where they keep their current fragrances if at all possible. You may notice a theme (they're all rose-based scents or feature leather, for example. Maybe some of them are by the same fragrance house or perfumer?)
2: Make a note of the fragrance name they wear now, then look on our genius Fragrance Finder, which will suggest six other scents they're likely to also love.
3: If you know what hobbies and personal passions they have, this is a great clue as to their innermost personalities – as are the way they like to dress or how they choose to decorate their home! See below for our scent-matching suggestions for personality types.
4: You've a far better chance of striking gold with a scent-match if you gift a Discovery Box or Sample Set – a curated collection of fragrances put together around a theme or showcasing the full range of styles a particular house has to offer.
Which of these character descriptions would suit them best…?
Spiritual = Scented Retreat Discovery Box £23 / VIP price £19. Are they in to yoga / meditation / need to relax? Or perhaps want to be more 'mindful' but are far too stressed? This scented collection soothes while turning their home into a much-longed for spa-like experience where they can calm, focus and b-r-e-a-t-h-e.
Eco-friendly & young at heart = Floral Street £14. If they're trying to be more environmentally aware and have a fun, bubbly nature, the perfect gift would be these sustainable, vivacious and multi award-winning scents. Floral fragrances as you've never smelled them before, effortlessly wearable.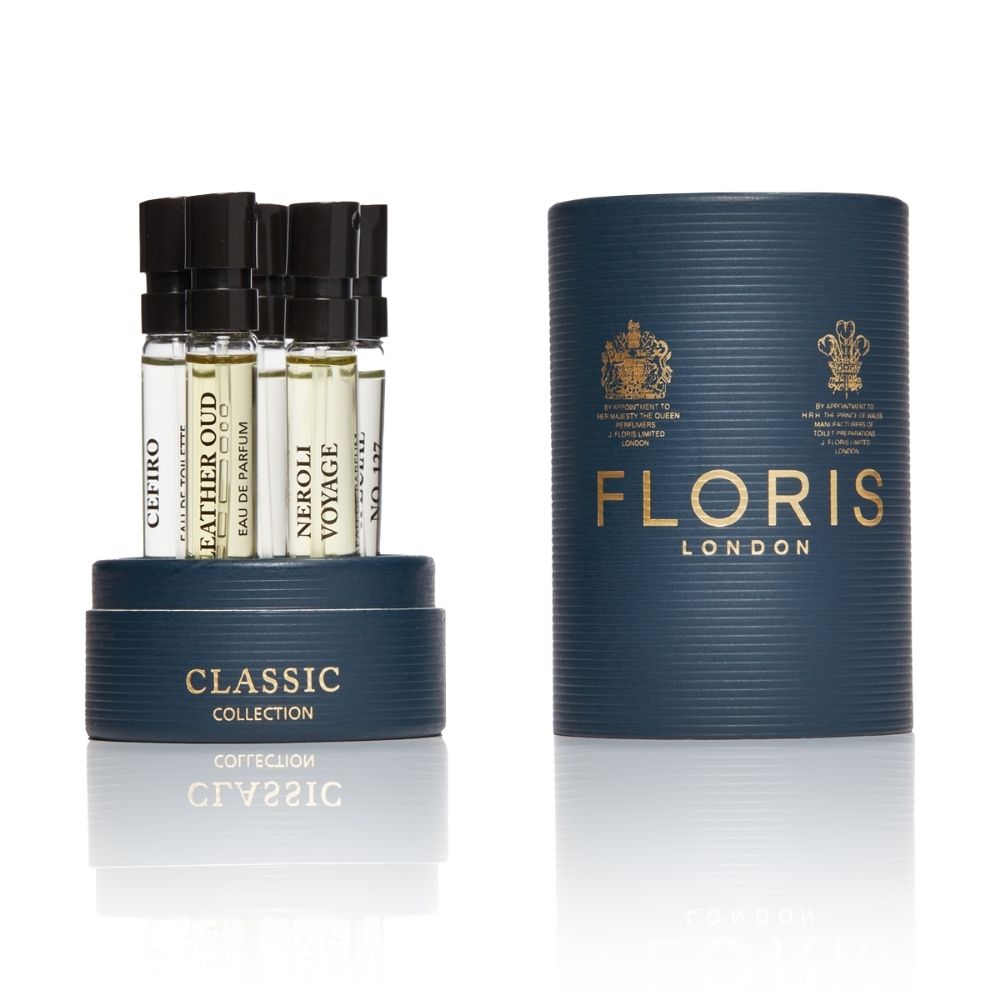 Heritage lovers = Floris Classic Collection £35. Do they adore historical dramas and great literature, prefer traditional styles of furnishings and vintage clothes? This Floris set encompasses their heritage heroes – exqusite scents from crisp citrus to rich, woody creations.
Arty & modern = La Maison J.U.S. £30. Are they always off to see the latest contemporary exhibitions, love creative expression & unusual, cult names? Choose this collection of vibrant, beautifully artistic fragrances for impactful fragrant expressionism.
Characterful & unique = Olfactive O £30. If they're in to learning more about themselves, love reading about psychology or check their horoscopes, we bet they'll adore these from a niche house that invites people to explore their innermost soul through scents.

Really, whichever set you choose, there's a whole range of fragrances in each to suit pretty much everyone, but we hope this gift guide has helped point you in the right perfumed direction! And fear not – in the coming weeks we'll have even more specifically chosen guides to put you on the right perfumed present path…