From Colognes to extraits, splashes to after shaves – there are so many differing types of fragrance categories now that it can be hard to tell one from another and where to begin. Read our handy guide, below, and get your nose in the know!
Descriptions like Eau de Toilette or Eau de Parfum are used to identify the strength or concentration of oil in the carrier (or base – usually alcohol) in a fragrance composition. These concentrations can vary from fragrance to fragrance, depending on how that particular brand like to blend their scents, but use this is a rule of thumb (or nose!)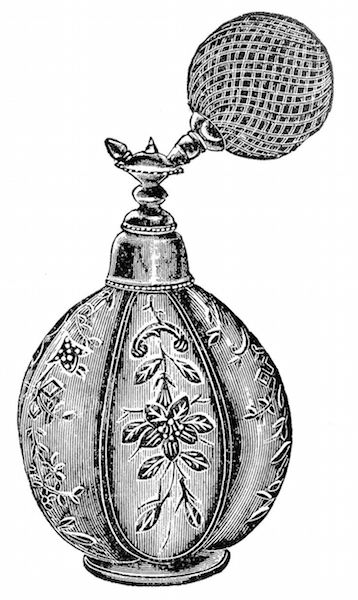 Extract/extrait/solid perfume – 20-30%
Perfume – 15-25 %
Eau de Parfum  (EDP) – 8-15%
Eau de Toilette (EDT) – 4-8%
Cologne (EDC) –  2-4%
Body cream/lotion –  3-4%
After Shave/Splash  – 2-4%
Soap – 2-4%
In general, the higher the percentage, the longer it will last on your skin, and therefore, the higher the price – but do be aware that different concentrations (Perfume, or Eau de Toilette, etc.) may sometimes have differing notes in them, and not simply be weaker or stronger. So when you like a fragrance, we suggest you explore it in all its different concentrations before you find your favourite… Perhaps in the heat, seek some shade and read our recent guide to which classic and contemporary Colognes we recommend for cooling down – we've included the fascinating history of the Cologne to tickle your senses, too.
Some people like to layer their scent types throughout the day. Here's how:

Begin with a refreshing splash of Cologne to get thoses senses revving, and then wear an Eau de Toilette for day time.

In hot temperatures, consider layering a Cologne or Eau de Toilette with a matching (or unscented) body lotion, as dry skin makes fragrance fade faster.

Try one of the many new hair perfumes – a delightful way to wear your scent, often imbued with moisturising, protective properties as a bouns when temperatures soar (and alcohol-based scents can sizzle dry hair).

As evening falls and you head out on the town, switch things up by adding a spritz of Eau de Parfum to leave a sultrier trail that will last as long your night does.

And for the boudoir – a dab of pure Parfum or Extrait will tempt until the next day (or night) but wont project as far as an Eau de Parfum. Think of them as stronger concentrations, but in a hushed form – only for you and whomever you allow to get that close to nuzzle your neck and admire…
Is your nose twitching to find out more? See our brilliant FAQ section – there to answer your questions and put the sense into scents.
Written by Suzy Nightingale