There's no better time than to cool off with Colognes than during a heatwave, and with temperatures set to soar to record levels in the U.K. let's all take a breather with a quick refesher on the fascinating history of Colognes – including why they used to be drunk, and while we certainly don't recommend you do that anymore, why they should still be splashed on with abandon in the heat, and why that 'c' of Cologne should be capitalised…
Firstly: what denotes a true Cologne? Well traditionally, Colognes contain a blend of bergamot, neroli, lavender and rosemary oils diluted in grape spirit, and though volumes differ, tend to be poured at a strength of 2-4% – meaning that's the amount of pure fragrance within a carrier (usually alcohol in spray or splash form). They were made at this strength because half the pleasure is in the re-applying of these cooling scents, particularly delicious if that Cologne has been stored in the fridge, we find!
The Cologne style of scent has proved to be incredibly popular for hundreds of years, the original recipe proving such a success that it's remained remarkably unchanged, and much copied, to this day. With contemporary Colognes also abounding, it's intrestesting to ponder why this style of perfuming ourselves has remained so stable through the centuries. Perhaps, posits Christine Nagel, in-house perfumer at the cologne-loving brand Hermès, because the composition conjures 'immediate pleasure and a universally shared register of emotions.'
The Cologne is often assumed as male in origin, but was 100% unisex from the get-go, and with many later directly marketed to women. Indeed, this universally pleasing experince of lavishly splashing yourself with something immediately refreshing and reviving to the spirits is, '…a trick that Cologne has been pulling off for more than 300 hundred years.' fragrance writer and vlogger Persolaise told us in a previous summer edition of The Scented Letter Magazine.  He recounts the story: 'Back at the start of the 18th Century, the Italian barber and entrepreneur Gian Paolo Feminis moved to Cologne, Germany, and began selling a blend of bergamot, neroli, lavender and rosemary oils diluted in grape spirit. Dubbed Aqua Admirabilis, the product was such a success that Feminis summoned other members of his family to northern Germany to help develop the business.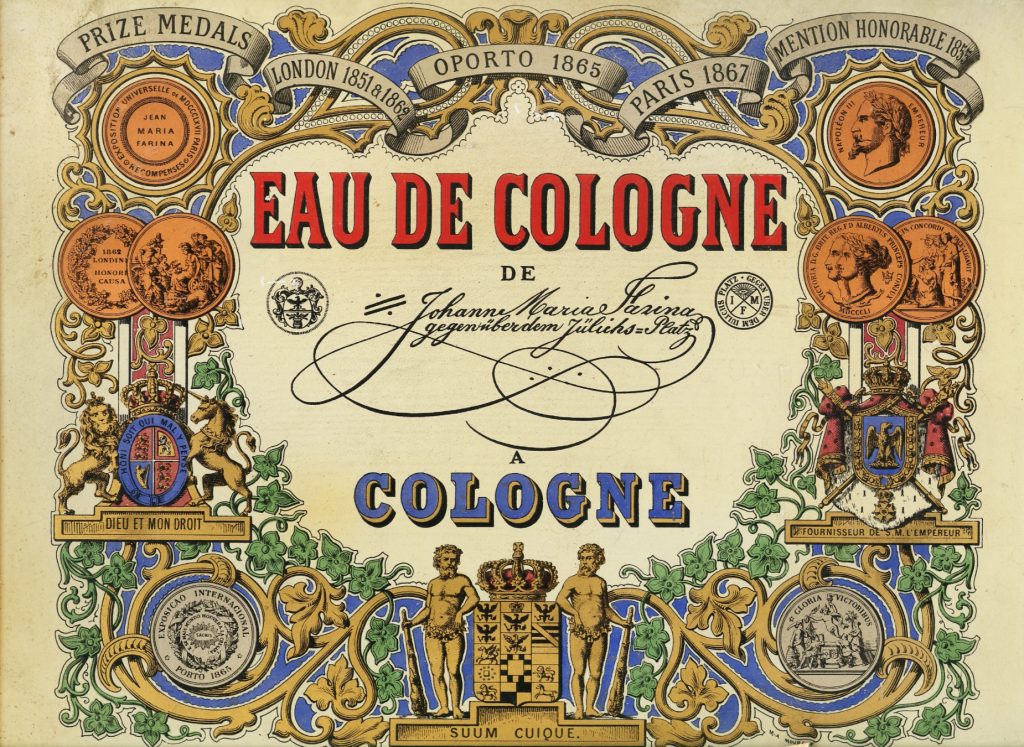 His nephew, Giovanni Maria Farina – a.k.a. Jean Marie Farina – tweaked the formula, committed it to writing and, crucially, began advertising the product as a miracle potion not just for scenting one's person but also for drinking and combating all sorts of ailments, including skin, stomach and gum problems. 'This perfume refreshes me,' Farina wrote to his brother, 'and stimulates both my senses and imagination.' When travellers and soldiers began taking what they called 'eau de Cologne' back home with them, its reputation spread, causing high-profile figures to take note.
Madame du Barry is reported to have spent a fortune on the fragrance. The composer Richard Wagner once wrote in a letter that he expected to use one litre of the stuff per month. And no less illustrious a figure than Napoleon was a fan. After washing with England's Brown Windsor soap, he would use liberal amounts of Cologne, apparently getting through several bottles in one day.
Throughout the 20th Century, the classic cologne appeared in the portfolios of several brands – notably Hermès, Acqua di Parma and Dior – as there was always a supply of customers seeking its weightless, approachable personality. But in recent years, this demand has stepped into a higher gear.'
One could almost say demand for these instantly cooling and soul-lifting fragrances is at something of a fever pitch amidst a heatwave, so indeed this is the perfect time to seek the shade with these so-enduring and still universally pleasing Colognes…
The Cologne whose formula began it all was been a closely guarded secret for centuries, but atill wafts beguilingly of a walk in a Mediterranean walled garden. Within, the distilled, precious essences of flowers, herbs and citrus simply sing through. It's one to liberally apply and sigh with relief while wearing on the kind of day that provokes 'Phew! What a scorcher' headlines in red-topped newspapers. Nuances of the herbacious breeze tinged with the sunshine-evoking lemon zest cut through cloudy, dull days, too. Keep in the fridge for occasions of overheating or undue stress, we say.
Roger & Gallet Jean Marie Farina Eau de Cologne Spray £29.75 for 100ml eau de Cologne
escentual.com 
An all-time (now timeless) classic that surely nobody can fail to fall for, as Colonia unfolds you find yourself entering into an elegant floral-herbaceous space, as if you've wandered into an Italian sunlit idyl, Sicilian citrus, bergamot, lemon, sweet and bitter oranges infusing your soul with sunshine. Finally the warmth of the woody base notes comes through, wrapping around you like a cashmere sweater as the sun goes down over the Tuscan riviera. Simply said, it's bliss in a bottle.
Acqua di Parma Colonia from £56 for 20ml eau de Cologne
acquadiparma.com
No round-up of Colognes could be complete without this classic (and so pocket-friendly). Still popular since 1792 for a reason, it's often reached for on hot days, but you absolutely don't need to keep it only for summer – experience the mood-enhancing quench whenever you like! Colognes take on a new aspect in the cooler months, any way, and of course on sweltering days breathe a welcome breeze, here it's the classic lemon, rosemary, lavender and neroli notes, which feel like sunlight filtered through unfurling leaves. Heavenly.
4711 Cologne from £4.80 for 25ml Cologne
escentual.com
Hydrating, toning, and revivifying via essential oils of lemon, patchouli, petitgrain, ginseng and white tea, it's immediately mood-lifting. And this one came long before today's natural beauty trend was even a twinkle in Gwyneth's eye (or, uh, whatever). Clarins pioneered the use of aromatics and botanicals in skincare; their Eau Dynamisante was the first eau de toilette combining principles of aromatherapy and phytotherapy (plant therapy) in fragrant form, back in 1987.
Close your eyes and imagine riding the crest of a wave, or perhaps rise like Venus emerging glamorous from the ocean – far easier to evoke while spritzing this whoosh of ozonic sea water, the saltiness a seasoning to the bracing bitterness of Marram grass and the rounded, grounding warmth of beechwood. Vesuvian lichen clings to wet rocks, the herb-y sense of home shores nearby. A lovely version of a modern Cologne, it almost feels you've been to the seaside and back with none of the pesky traffic queues or train cancellations. Just add ice cream and you're there!
Prosody London Ocean Commotion from £57 for 30ml Cologne
prosodylondon.com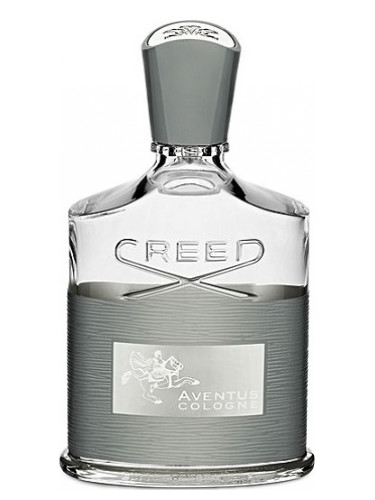 The cooling sensation of Cologne at Eau de Parfum strength, from spicy beginnings, the woody heart andwarming base resonate with unanticipated thrums of juicy freshness and mouth-watering appeal. Then, a surprise appearance of heady patchouli in the heart nuzzles a balmy resin-rush of styrax as the Cologne dries down. With this fresher spin on their bestselling Aventus, with luscious mandarin replacing pineapple of the classic, and a long-lasting, fruity/musk dry-down, it resonates beautifully in the heat.
Creed Aventus Cologne from £190 for 50ml eau de parfum
creedfragrances.co.uk
Written by Suzy Nightingale