Have you ever found a fragrance you love, but it just doesn't last long enough? Or, maybe you've been given a bottle as a gift, but it's just not 'you'? These are problems that feel even more prescient in the current economic climate, when we're all looking to 'waste not, want not' and make the best of what we have.
Perhaps you have scents you used to adore, but you're not in a current relationship with them anymore because your tastes have changed? Or you want to be braver in 2023 and break out of your comfort zone, but don't know where to begin? If any of these apply to you – or you'd simply like to know how to make any perfume work harder for you – this guide allows you to get the very best from any fragrance…
#1 – Improve your sense of smell
Absolutely everyone can benefit from this – we've had people from normal perfume-lovers, complete novices to industry professionals telling us how trying these techniques have changed the way they smell for the better (for good). This doesn't mean suddenly gaining the ability of being able to detect every single ingredient within a bottle of perfume, but rather learning to train your nose the way a perfumer does: by deeply exploring the emotions it makes you feel, colours, textures, places and people it reminds you of.
Here are a few simple tips to try every day:
– Spray a scent on a blotter, preferably; close your eyes and keep sniffing for several seconds, then take the blotter away, inhale deeply, and re-sniff the blotter again. Repeat this for a minute or so, and then begin writing a few words in a notebook. It doesn't have to be a description, and it shouldn't 'list' notes – try to use words that make you think of other things. For example…
– If this scent were a fabric, what would it be? What colour? If you made someone an outfit from that fabric, who would they be, where would they be going?
– If it were a piece of music, what instruments would be playing? Is it classical, rock music, pop, rap or jazz?
Really attempt to get past trying to pick out individual notes, or (if you're not initially keen) thinking 'I don't like this'. Focus instead on the mood it's creating. The images that come to mind, memories that are triggered, places it makes you think of. Thinking about fragrances in a more abstract (but still personal to you) way helps evaluate them more clearly.
#2 – Make your perfume last longer
If the reason you don't like a perfume is because it just seems to 'disappear' on your skin, you're not alone. We often find those with dry skin have this problem, and it's even thought genetics and things like hair colour may play a part. Scientists are still finding this out, but while they do, there are ways you can make perfume last far longer:
– Try using a body oil, rich body balm or moisturising lotion before you put any fragrance on (and even afterwards, too), as scent takes longer to evaporate on nourished skin. This helps the fragrance 'cling' to your skin more easily, and so you get to actually smell if for more than a few minutes without frantically re-spraying.
– Spray pulse-points you might not usually think of. Behind your knees is a good example – it's a warm spot that, once spritzed, will mean you leave a fragrant trail…
– Spritz the perfume at the nape of your neck, even into your hair and on clothes – BUT do check by spraying a tissue first that it isn't going to mark your hair or fabric a strange colour, or leave an oily residue! We adore this way of wearing perfume, as hair and fabric are porous without heating up as much as your skin, allowing the perfume to stay all day.
Spraying a fragrance on to a scarf is a particularly good idea if you want to 'try on' a new (perhaps rather more personally challenging) scent but don't want to commit to it all day.
#3 – Store your fragrances correctly
Fragrance certainly doesn't last forever – but storing it correctly will help preserve the quality and lifespan of your perfume. The key is to keep it away from light and heat – so a bathroom, or a sunny dressing table, is NOT the place for your fragrance stash: higher temperatures affect the top notes of fragrance, making them musty, or more sour.
– If you have a dark cupboard to store perfume in, or a drawer, that's perfect. (Ideally, keep in the box, or – if you're using a drawer – wrap bottles in a scarf, or even plastic, unglamorous as that is. Be aware that perfume that's never been opened and kept in a dark place can last more than 40 years…!).
– If you can't manage that environment, store on a shelf that doesn't get direct sunlight, in a not-too-hot room. Then once a bottle is open, you should get up to two years' life out of it (we've had fragrances that last much longer…) Lighter, citrussy scents deteriorate faster than opulent florals…
– You may find you get a better life out of a spray bottle than a splash: if you touch the glass to your skin, and oil from your body gets into the bottle, that can affect the lifespan of your perfume, too: touch your skin to the rim of the bottle – and don't use stoppers for application, as they are in contact with the contents. NB Dark glass preserves scent for longer than clear versions.
#4 – Learn how to layer
Layering fragrances used to be seen as a scent sin, but we've all gotten over ourselves a bit (well most of us have). You don't have to do this to a perfume you already love on its own – why would you need to? – but there are brilliant ways of beefing-up a sadly flimsy fragrance, or adding a zing to something that's a bit too dark or cloying on your skin. Give it a go, because, as we always say: perfume isn't a tattoo – if you don't like it, you can wash it off!
– Add power: ramp it up by adding more base notes like patchouli, labdanum, vetiver, woods or musk.
– Add freshness: look for citrus notes like bergamot, neroli, lemon, lime or 'green' notes such as galbanum, tomato or violet leaf, green tea, marine/aquatic accords (synthetic recreations of sea-like, watery smells) and aldehydes (often desribed as being like Champagne bubbles).
– Add beauty: find a scent too 'harsh' or clinical? Look to layer it with decadently velvety or lusciously fruity rose oils, the sunshine-bottled scent of orange flower, a heady glamour of tuberose or a luminescent jasmine; try an apricot-like osmanthus flower, the fluffiness of mimosa or the powdery elegance of iris/orris.
– Add sweetness: vanilla and tonka bean can 'round' a perfume, making it swoon on your skin (and addictive to smell), as can touches of synthetic notes described as 'caramel' or 'dulce de leche', ripe fruits, chocolate or even candy floss. Try to add less than you think you need, as adding more is always easier than taking away, and a little of these can go a long way!
For layering any of these, you can either try wearing them over other fragrances you have in which the above notes dominate, with a single-fragranced 'soliflore' (one main note) fragrance oil or spray, or try layering the scent you don't currently like over a differently perfumed body lotion or oil.

#5 – Turn it in to a part-time perfume
There are days we feel the need to try something completely different, but perhaps don't want to be stuck with that scent all day, so what to do?
– Consider spraying a scarf (preferably not silk or a light colour, unless you've patch-tested it first!) with this perfume you're unsure of, that way if it gets a bit 'too much' or you want to wear something different, you can simply take the scarf off and you're not committed to having it on your skin for hours. If you're unlucky enough to work in a place that's banned the wearing of strong scents (or even, in some offices, all perfumes – quelle horreur!) this is also a really useful way to wear a perfume you can quickly remove.
#6 – Consider the climate (and your mood!)
Did you know that the weather, your mood and even what you ate up to *two weeks ago* can dramatically alter how scent smells on your skin? Skin and climate temperature are vital to a perfume's performance, so even your favourite fragrance will smell different based on the time of year. When perfumers test the scents they're creating they often use climate-controlled booths to check how they smell in hot and colder conditions (depending what countries they'll be selling in). Don't re-gift until you've tried the perfume again later in the year, or even on holiday (remember those?)
– Similarly, strongly spiced foods can change how a perfume smells on your skin, and when testing fragrances under lab conditions, the 'skin model' volunteers they use are often specifically asked to refrain from eating such foods up to two weeks prior to testing, so the perfumers can smell a 'true' representation of the scent. Though sometimes the reverse is true: if a fragrance is to be mainly sold in a country where people eat lots of spicy foods, the 'skin models' are asked to replicate that diet to ensure the scent works efficiently.
– We now know that mood and hormones play an important part in how we select a fragrance – try a scent when you're feeling a particular way, and it colours how you feel about the fragrance itself. If you're feeling stressed or upset, a bit under the weather or just overwhelmed, these are not ideal conditions for testing out something new. Wait until you're feeling calmer, or simply have more time to really explore what you're smelling.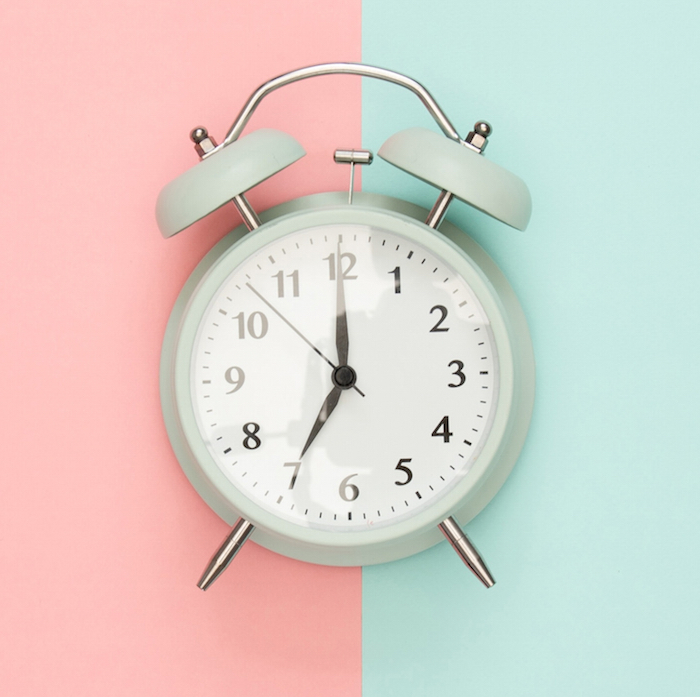 #7 – Give it time
If you follow all this advice and still find yourself out of love with a fragrance, keep it awhile and come back to it. If you still hate it, hold a scent swapping party with some pals. But BE SURE. There's nothing worse than waking at 3am in a cold sweat because suddenly you're craving that scent you so kindly passed on to a friend, and then having to buy another bottle. So, don't be too hasty. Every perfume lover has, at some point, made this mistake, and it stings. Oh how it stings. And that somehow makes the longing all the more intense, like guiltily having lurid fantasies about a distant ex who's since hooked up with someone else. I once did this with a bottle of perfume that's since been discontinued (now changing hands for silly money on eBay), and it still haunts me to this day. Learn from my perfume pain!
You can read more expert tips and tricks in the Frequently Asked Questions section, but if I could just ask one thing of you before you go? Don't save all your favourite fragrances 'for best', or feel guilty about wearing and loving them. Of course you can change them up with more affordable scents, and make them last longer by doing all the above; but if the last few years have taught us anything, it's to allow yourself pleasure whenever you can get it. A really wonderful fragrance gives you a far greater bang for your buck than the majority of things (legally) available out there, so yes, make them work harder; but god let us enjoy them exuberantly, too!
Written by Suzy Nightingale