With Oktoberfest soon to begin, the boozy celebrations needn't always be searched for at the bottom of a glass – that warming swirl of unctious softness and comfort, together with succulent fruitiness, oak-smoked woodiness and even the sparkle of ice cracking in a cool tumbler of something lovely can be found in fragrant form. Settle down for a scented session with these…
4160 Tuesdays Captured By Candlelight
Always a perfumer with a story to tell, Sarah McCartney weaves a mysteriously evocative tale in uniquely fragrant form with flaming brandy-soaked fruits, a wood-panelled dining room, softly dripping wax candles and the tingling sense of anticipation that precedes a country house party. If you order the 100ml bottle size from the 4160 Tuesdays website, they'll even send you an accompanying story written especially for the scent – a feast for all the senses
£127.50 for 100ml eau de parfum The Perfume Society Shop
Kilian Angels' Share
Founder Kilian Hennessy maintains that he is introducing a new fragrance family here – which he should label 'boozy', as a reflection of its intoxicating qualities (inspired by his own family heritage). Perfumer Benoist Lapouza takes a jigger of cognac essence, adds oak absolute (an echo of the barrels themselves), spiced by cinnamon essence, tonka bean, praline and vanilla. Family-wise, we'd still position this hovering between Ambrée and gourmand – but we're certain of its irresistibility.
From £165 for 50ml parfum bykilian.co.uk
Dunhill Icon Elite
Appealing to his bohemian spirit, this tobacco-laden scent speaks of long liquid lunches in smoky French brasseries padded with faded leather and panelled in dark wood. Musky Cuban cascarilla oil is pierced by the piquancy of pimento berries and a cool shot of pine needles with herbaceously aromatic sage. The gently smouldering base of Malaysian patchouli gets comfortable with a boozy cherry-like sweetness of the toasty tonka beans – perfect for the dad who rather fancies himself as an undiscovered artist.
£63 for 50ml eau de parfum houseoffraser.co.uk
Penhaligon's Juniper Sling
A sparkling, tall glass of gin that cracks as the ice succumbs to the fresh piquancy of juniper (gin's 'signature' aromatic), then there's cool measures of angelica and brandy plus the deeper throb of and a beating libertine's heart in heat-tingled flecks of black pepper popping in the background. Evoking the 'bright young things' of the 1920's, it's become a modern classic go-to for effervesent, effortless day-wear with oodles of character and a refreshingly different presence that you'll simply never tire of.
£155 for 100ml eau de toilette penhaligons.com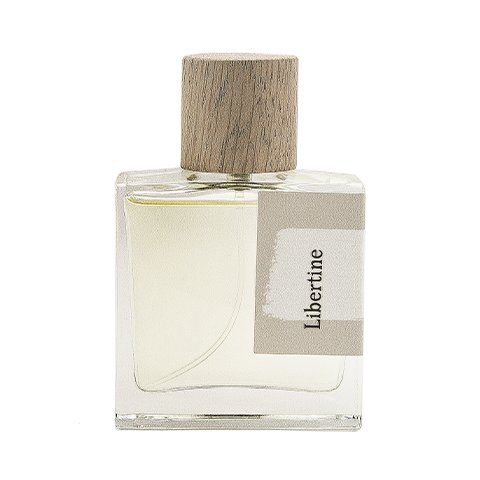 ILK Libertine
Indulge your inner libertine with this oppulent, swagger of a scent, inspired by Cassonova himself. You can smell his favourite tipple, 'cordial orgeat,' through dusky cognac-infused rose and bitter orange flower, with a saffron-soaked throb of leather, hot wax, animalic cumin lashed to the darker base of amber and deep woods.Fanning the flames of passion with that boozy swirl of pure licentiousness it's one of those scents that draws people to you, intrigued yet perhaps slightly in trepedation of your swaggering sexiness!
£125 for 50ml eau de parfum ilkperfume.com
Written by Suzy Nightingale