When describing types of fragrance, the term fougère can seem bewildering – both the meaning and how on earth to pronounce it.
French for 'fern-like', you say it 'foo-jair' (with the 'j' a little soft – almost 'foo-shair'), when you think of a fern's smell, what comes to mind? Whatever you think of, that smell memory is quite likely to have been influenced by Houbigant's Fougère Royale – created in 1882 by Paul Parquet, and much copied by those who clamoured to achieve a measure of its success.
While we might imagine a shady-forest smell emanating from a fern, the majority aren't fragrant to any great extent. And although the ingredients so key to Parquet's original accord – oak moss, geranium, bergamot and (most notably) coumarin – are now collectively referred to as 'fougère' (often with lavender or other aromatic herbs thrown in for good effect), it's the alchemy of the perfumer recreating that 'natural' smell memory: the whole woodland seemingly wafting from the bottle.
Some time before Parquet's fragrant foragings, 'fern mania' was sweeping the nation, and it caused an amount of worry when women began wandering, sometimes alone or – worse! – gambolling with groups of young man in the woodlands, in search of their charms… What business had women convening with nature outside of their perfectly manicured cottage gardens? Well, 'Pteridomania', meaning Fern Madness or Fern Craze was the term for this frenzy, coined in 1855 by Charles Kingsley in his book Glaucus, or the 'Wonders of the Shore'. In it he sought to reassure anxious parents:
Your daughters, perhaps, have been seized with the prevailing 'Pteridomania' … and wrangling over unpronounceable names of species (which seem different in each new Fern-book that they buy) … and yet you cannot deny that they find enjoyment in it, and are more active, more cheerful, more self-forgetful over it, than they would have been over novels and gossip, crochet and Berlin-wool.
So – society's nerves soothed and the morals of females intact – the time was ripe for fern fragrances to unfurl; but it took a unique olfactory discovery to kickstart that particular perfume craze.
It was the extraction of coumarin ­– one of the first synthetics to appear in perfumery – which made the fougère such a landmark scent. But how many people outside the industry would be able to describe coumarin's smell? Not many, I'm guessing.
Coumarin is found in tonka beans and cinnamon, but also occurs naturally in bison grass and green tea. It's classed as a 'lactone' – (milky, skin-like) – a complex molecule that's the scent of sweet hay drying in the sunshine with a slight waft of warm horse; a cold glass of fizz sipped on newly-mown grass, a fine cigar fresh from the humidor, a warm cookie dunked in cold milk. All of these things and not one in particular: the scientist's hand working in harmony with the artful perfumer to create a magical realism. Because the true skill of a perfumer is to take ingredients and transform them into something we think we already recognise, sparking those scent memories and creating new ones to fill the gaps.
In fact, Parquet was called the 'greatest perfumer of his time' by no less than Ernest Beaux, the creator of Chanel No. 5, and was the first to truly understand and appreciate the use of synthetic aroma materials in fragrance composition. Previously used as mere substitutes for naturally derived raw materials, Parquet saw a chance to deploy them as unique smells in their own right – adding structure, poetry and space within perfumes that sought not to mimic the natural world but to add to it, to improve on perfection. And so the fougère fragrance family was born.
Traditionally seen as a scent for the chaps – possibly sporting tweed and a monocle – in fact Guerlain's masterpiece of Jicky, launched in 1889, is a more 'feminine' fougère (the first unisex scent, too) which ramped up the crackle of dry lavender, adding sweetly mown hay and toasted almond-like flourishes of coumarin. More recently, we've seen an increasing number of gender-fluid fougères striding forth – perhaps chiming with our collective urge to 'return to nature' during the pandemic; or simply an urge that preceded Covid-19, a perfumed riposte to political unease?
Whatever the reason, the resurgence of the fougère is to be celebrated. Cooling on steamy days, comforing in more inclement weather, these are the type of scent to boost your spirits while patting your hand and telling you everything's going to be okay. Wander into the woodland yourself, awhile, and try these fougères – from classical forest to contemporary fairytale…
Houbigant Fougère Royale A sprig of herbs carefully tucked into the lapel of a herringbone jacket, the olive from a dry Martini sucked in a slightly lascivious manner while they're looking the other way. £130 for 100ml eau de parfum libertylondon.com
Guerlain Jicky Somewhere between breakfast and midnight, fog-shrouded moorland; pale wool blanket clutched close, bare feet on flagstones, forbidden hipflask swigged reading Wuthering Heights. £96 for 100ml eau de toilette houseoffraser.co.uk
Yves Saint Laurent Kouros Freshly-scrubbed and shining with smooth words and practiced simplicity, but clean sheets cannot hide the indiscretion and animal instincts of the night before. £50 for 50ml eau de toilette theperfumeshop.com
Creed Viking Cologne A bountiful burst of freshness leads to explorations of verdant landscapes re-awakening; geranium, herbs, lavender and nutmeg atop glacial lakes reflecting shinshine. £175for 50ml eau de parfum  creedfragrances.co.uk
.
Milano Cento HIM A woodland wander with someone dashingly Italian (who knows not to wear sandals with socks), the citrus breeze segues to an herbaceously dappled grove and aromatic amour. £49 for 100ml eau de toilette roullierwhite.com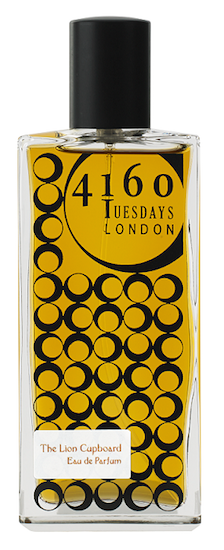 4160 Tuesdays The Lion Cupboard Ferns pressed between pages of a diary, love letters tied in faded ribbons, a lipstick kiss on a foxed mirror, silk scarves with the faint tang of a gentleman's Cologne. £55 for 30ml eau de parfum 4160tuesdays.com
Partere Run of the River A bare-foot meander through clover-strewn lawns, budding freshness in the air, lemon-thyme and clary sage encricled by a languorous caress of incense and oakmoss. £95 for 50ml eau de parfum parterrefragrances.com
By Suzy Nightingale