Born Anne Paloma Ruiz-Picasso y Gilot in Paris, Paloma Picasso (as we know her) is a fashion designer and businesswoman, who put herself firmly on the global style map with a range of jewellery designs for Tiffany – which remains classic today. And with one very special signature scent…
Paloma Picasso's recognisable-at-50-paces designs include the so-distinctive 'Kiss' earrings, and famous graffiti 'squiggle' pins. And her fragrance? One of the world's all-time great Chypres.
She began her career as a costume designer in Paris. Some necklaces created from rhinestones she'd found at flea markets caught the fashion world's attention. (The stones were originally part of a Folies Bergères bikini.) That success inspired Paloma Picasso to train formally as a jewellery designer, going on to create bijoux for her friend Yves Saint Laurent and for Greek jewellery brand Zolotas. She developed an original style and world of her own, which leaves nobody indifferent. She has featured on the list of World's Best Dressed Women, for her signature style: understated, chic, mostly black and red – truly, 'Paloma's colour'.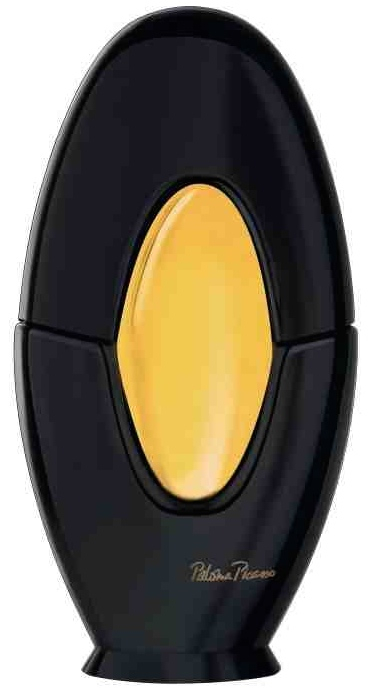 Of course, Paloma Picasso has artistic roots: the youngest daughter of one of the most influential painters of the 20th Century – Pablo Picasso. Her mother, too, was creative – a writer. Paloma once told The Perfume Society's Co-Founder Jo Fairley about landing her Tiffany role. 'There were plenty of people with bigger names who applied for the job. And you know, it's not so easy, sharing my name with my father. First of all, I have to work harder – because people assume I tend to get things through my name. And secondly, I still have a responsibility to my father…'
Paloma Picasso continues to work for Tiffany, producing two collections a year – sometimes taking inspiration from the Moroccan city of Marrakesh, where she has a home and likes to spend time.
From an early age, she had her own style. As Paloma Picasso told Jo, 'Even as a child I had a very strong sense of what I wanted to wear. Back then, I was a real tomboy and would only wear boys' clothes I really developed my own look at the age of about thirteen when I started going to the flea market to buy my own clothes – and since then, nobody's ever tried to advise me…'
But – importantly – Paloma Picasso, of course, is also the name behind a signature scent. Paloma Picasso Mon Parfum was created in tandem with the perfumer Francis Bocris, back in 1984. (Its codename, we're told – because all perfumes have them – was 'Daphne 19'.)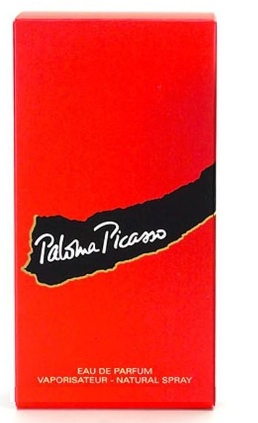 Refined and sensual, Mon Parfum is an utterly stunning creation: a perfect example of the so-sophisticated 'Chypre' category. The word Chypre sometimes baffles perfume-lovers, but this 'family' of fragrances is often said to take its inspiration from the island of Cyprus, where many of the ingredients common to Chypres flourish. (NB 'Chypre' is French for Cyprus – hence the name…)
Her fragrance was intended, so Paloma Picasso explained, 'for strong women like herself'. And for the packaging, Paloma Picasso Mon Parfum took –what else? – her signature red, black and gold.
In the top of this complex fragrance, you'll be greeted by bergamot, lemon, hyacinth, angelica, ylang ylang and touches of clove. At its heart, a bursting bouquet of flowers: rose de Mai, jasmine, iris (orris) and lily of the valley. Mon Parfum also offers a tremendous sillage, or trail, and lasts for hour after beguiling hour on the skin, rounded out by a blend of oak moss, vetiver, patchouli, civet, amber, musk, cedarwood, tobacco and sandalwood.
More than 30 years on, Mon Parfum is loved by women the world over – and the men who get close to them. Paloma Picasso once described her vision of fragrance: 'In the same way that a jewel can fill your eyes with wonder, fragrance can intoxicate the senses and reveal unknown pleasures and new sensations. This ornament becomes an integral part of your personality.'
Naturally, The Perfume Society couldn't agree more…