When couturier Gabrielle 'Coco' Chanel launched her debut perfume No5, in 1921, it changed the whole world of fragrance. Perfumer Ernest Beaux produced a portfolio of samples for Mademoiselle to try – and she chose the fifth proposal. So No5 was born – and has since gone on to become the most recognised name in perfumery, worldwide.
What set Chanel No5 apart from the fragrances of the time – mostly flowery scents swirling with jasmine, lilac and rose – was its more 'abstract' construction, and the generous use of aldehydes, which have become known for giving fragrance a champagne-like sparkle when you smell them. It was nothing less than a revolution.  Legend has it that Ernest Beaux (or maybe his lab assistant) put an 'overdose' of aldehydes in the bottle – we'll never know if it was accident, or design – but Chanel was seduced. And the rest, literally, is fragrance history.
Ernest Beaux remained the brand's exclusive perfume designer, or 'nose', right up until 1952, creating further landmark scents including Chanel No22, and a trio of fragrances which now appear in Chanel's Les Exclusifs line: Cuir de Russie, Gardénia and Bois des Îles.
The story of Chanel herself has become legend. After growing up in an orphanage, Gabrielle Chanel – born 19th August 1883, in Saumur – went on to open her first Paris boutique, selling hats, at 21 Rue Cambon in 1910. She made her name selling clothes that were not just beautiful and stylish, but comfortable, freeing women from tight corsetry through her innovative use of tweed and jersey, tailored with a nod to men's clothing – including trousers. She's also widely credited as first to introduce that essential in a woman's wardrobe: 'The Little Black Dress'.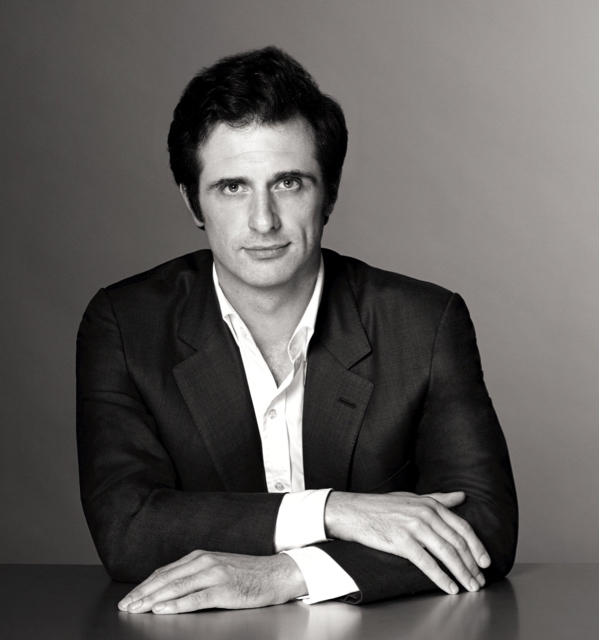 A Chanel suit or a handbag is still a 'landmark' purchase, for countless women around the world, and the interlocking Cs of Coco Chanel have become the ultimate, spot-it-at-100 paces brand insignia. Chanel wasn't content just to put that stamp on fashionable clothing, but also desirable jewellery (fine jewellery and fabulous faux), and every accessory a woman could dream of.  (If you'd like to read the full history of Chanel, we can't recommend too highly Justine Picardie's book Coco Chanel: The Legend and the Life; find it here on Amazon.)
Chanel also designed costumes for plays (Cocteau's 'Antigone', in 1923), and movies, including Renoir's 'La Règle de Jeu'. The clothes – and the fragrances – have been loved and worn by stars all over the world, though perhaps Chanel's most famous endorsement of all was from Marilyn Monroe, who in 1960 breathlessly proclaimed:  'What do I wear in bed? Why, Chanel No. 5, of course…' 

Chanel's first men's fragrance – Chanel Pour Monsieur – was introduced in 1995, created by Henri Robert, who took over from Ernest Beaux as in-house perfumer. (Since then, an entire men's fragrance wardrobe has been introduced, spanning leathery, virile Antaeus through to the aromatic-woody blockbuster BLEU DE CHANEL.
Henri Robert also created No. 19 – named for Chanel's birthday – which was initially reserved for special friends and clients. Coco Chanel died on 10th January 1971 in Paris, on the eve of presenting her latest collection – and later that year, the rest of us were able to enjoy this floral-green masterpiece. A new era in Chanel's perfume history was born –a wave of creativity that continues to this day. In 1974, Cristalle was unveiled: Chanel's freshest scent yet. In 1979, Jacques Polge became Chanel's third perfume designer;  his first feminine creation was richly opulent Coco, in 1984. Allure followed, in 1996, then in 2001, Coco Mademoiselle, which in the US (among other countries) has become even more widely worn than the iconic No. 5…
2007 heralded a new era in Chanel perfume creativity with the unveiling of Les Exclusifs, initially a collection of 10 fragrances (though many more have since been added). Jacques Polge's inspiration was the rich Chanel heritage – and, above all, the ingredients themselves.  'As a perfumer, I'm always playing with notes to come up with new and intriguing accords,' explains M. Polge. (Chanel, uniquely, still control their own acres of roses and jasmine in Grasse.)
The acclaimed collection revived three of Ernest Beaux's masterpieces, adding a new portfolio of scents inspired by Chanel's life, loves and the places that mattered to her – from languid, exotic Coromandel (named after the priceless Ambrée screens in Mademoiselle's Rue Cambon apartment) to airy Bel Respiro, with its notes of hyacinth, green tea and aromatic grasses.  (The name comes from Chanel's beige-and-black holiday home, where she holed up with her composer lover, Igor Stravinsky.)
28 La Pausa has the signature velvety powderiness of precious iris – the flower that grew in abundance at another Chanel getaway, a hundred miles from Florence. And then there's Chanel's own, eminently shareable Eau de Cologne, which is based – like all Colognes, through history, on citrus notes:  petitgrain, mandarin, lemon, to which Jacques has given a seductive twist, with lashings of orange blossom. And 31 Rue Cambon, the modern Chypre…? That's not only the address of Chanel's flagship, but through a private door, you'll find Chanel's own living room – all gilt mirrors, rock crystal chandeliers, luxurious suede sofas.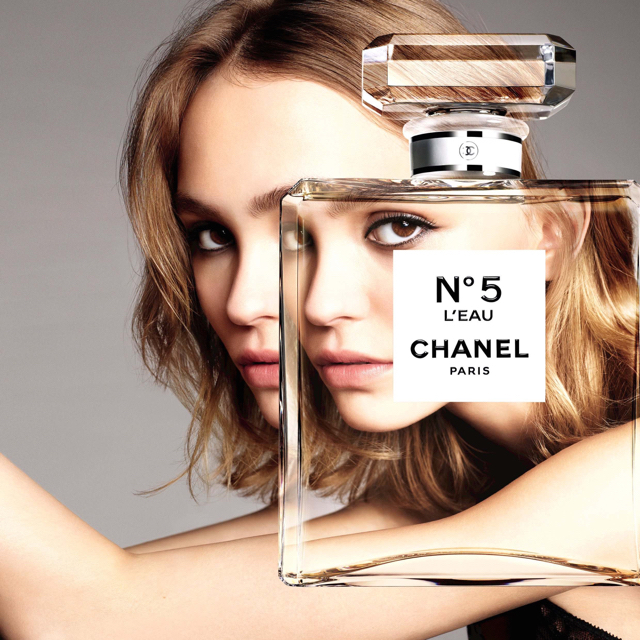 But Chanel, as ever, is always looking forward. And today Olivier Polge – Jacques Polge's son, and a dynamic, award-winning perfumer in his own right – has taken his place alongside his father at Chanel.
Olivier's first two beautiful creations, Misia and Boy, fell within the Les Exclusifs portfolio. But it was the launch of Chanel No5 L'Eau – a sublime spin on the classic – which proved that Olivier Polge is truly 'at home', at Chanel. It immediately got rave reviews; as blogger A Model Recommends commented in her review: 'It's lighter and fresher than the original – and I think more modern, more delicate.'
To us, this citrus-floral is almost effervescent, actually: spirit-lifting, transparent and somehow energising. Even the iconic bottle looks fresher – and with the unveiling of the launch campaign for No5 L'Eau, Chanel showed themselves to be 'keeping it in the family' twice over: its 'face', Lily-Rose Depp, is a second generation Chanel model; her mother, Vanessa Paradis, swung on a trapeze inside a birdcage for Chanel Coco. 
We can't wait to see – and most importantly, to smell – the next chapter in this ongoing, fascinating (and fabulously fragrant) tale.
Watch the wonderful film created by Chanel to celebrate Marilyn Monroe's love of Chanel No. 5, here…