It's World Book Day so we're celebrating by perusing our Perfume Society bookshelf, which is filled with Fragrant Reads – from novels and books of poetry inspired by scent to technical tomes and books that explore the history of fragrance in so many fascinating ways.
Here are just a few of our 'must reads' to get your nose stuck in to…
Poetry
Atomizer poems, by Elizabeth A.I. Powell
A professor of writing and literature at Northern Vermont University, Elizabeth Powell writes poems that immerse us in what fellow author Dianne Seuss describes as 'the perfumery of seduction.' Harnessing her sense of smell and recalling often painful memories through scented snapshots, we are plunged into her world, seeing the world not only through her eyes, but through Powell's nose.
The Book of Scented Things – 100 Contemporary Poems About Perfume, Edited by Jehanne Dubrow
The culmination of a unique aromatic and poetical experiment – an anthology based on this original concept of deliberately provoking with perfume and collecting the results. Hence we discover poems of deeply personal childhood memories, that relate directly to a sense of place and more deep-seated philosophical longings.
The power of smell
The Smell of Fresh Rain, by Barney Shaw
From describing petrichor (the actual smell of fresh rain) to researching the scent of fresh paint, frying bacon and pondering the question of what three o'clock in the morning smells like, it's a fascinating journey to be part of. Merely reading this book expands your mind to the possibilities and scents you take forgranted every single day.
A Natural History of the Senses, by Diane Ackerman
The title doesn't do this justice: Diane Ackerman's writing is exquisite, exploring and explaining not just the sense of smell, but all the senses. In the first chapter – Smell – she looks at scent and memory, at roses, at sneezing, at the way our health (and what we eat) impacts on our body odour. Something to read that shakes the very foundations of how you'll look at smell and fragrance.
Perfume-themed novels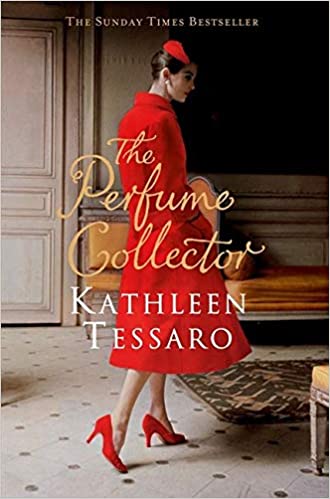 The Perfume Collector by Kathleen Tessaro
Traversing decadently through the decades in New York, Monte Carlo, Paris, and London, Grace discovers she's the beneficiary of a famed fragrant muse who inspired one of Paris's greatest perfumers to immortalise her in three groundbreaking fragrances. As she finds out more, Grace is forced to choose between the image of what society experts of her, and who she really is…
The Scent of You, by Maggie Alderson
'I experience the world through smell – I always have.' We couldn't agree more, and Maggie was inspired to write this novel by spending time in our own Perfume Society office! The central character, Polly, is a perfume blogger who loses herself in the world of fragrance while her own world falls to pieces around her – something many of us can connect to.
Why not have a good browse of our Fragrant Reads for more suggestions and reviews of scent-themed books we think you'll fall in love. We're always adding more, so having treated yourself to a tome for World Book Day, do check back often!
By Suzy Nightingale