The Secret Ways of Perfume by Cristina Caboni is the scent-themed book we're snuggled up with right now – why not make yourself a brew and get cosy while you read our review…?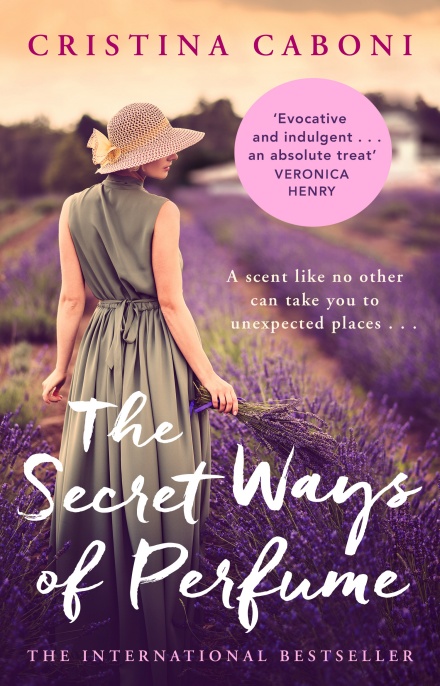 The Secret Ways of Perfume by Cristina Caboni

****
Any novel that contains the phrase 'perfume is the truth' has us whooping for joy, and in her beautiful novel, Caboni reminds us that scent has the greatest power to ignite our memories – something the main character, Elena Rossini, knows only too well.

Granted a rare gift of a superior sense of smell, Elena's passion for perfume has been passed down through generations of her family; but it's a power that can all too often overwhelm her, as this ability means painful memories about her mother are carried on the breeze, and so she can never truly escape her past. When a betrayal destroys her dreams, fragrant events are set in motion when Elena's best friend invites her to Paris, and she grabs at the chance to start afresh.
Lured by the promise of  immersing herself in the world of scent once again, the ancient art of composing perfume beckons our protagonist. Searching for a secret recipe within her family's historic archives, Elena's new goal becomes the replication of a composition noone in her family managed to master. Having met a man who's harbouring his own clandestine past; before long, she's following the scent trail toall manner of mysterious discoveries. Because, as she was told all those years ago:
'Remember Elena, perfume is the truth. The only thing that really counts. Perfume never lies, perfume is what we are, it's our true essence…'
From the landscape of Florence to the sun-drenched lavender fields, this a book to delight all perfume-lovers – a novel that you'll dive in to, nose first.
Buy it from Penguin U.K. (BLack Swan imprint, 2016)
In the mood for some more perfume-related books? We have a whole scented bookshelf of Fragrant Reads – from non-fiction historical explorations to contemporary criticism, with a plethora of perfume-related reading you can get your nose stuck in, right now!
By Suzy Nightingale