Ah, bluebells: those nodding, beautiful five-petalled spring flowers that seem so quintessentially English – but actually flourish anywhere from here to northern Spain, with over 500 species in all.
Although described as 'blue', they can actually be tinged from white to pink, with blues from pale duck egg to deep, almost hyacinth in colour. These apparently delicate flowers – a.k.a. bellflowers – offer up an essential oil which has been described as reminiscent of a 'clear spring day'. Stand in a bluebell wood, close your eyes and a delicate, green-floral haze will envelop and delight you: that's what perfumers who work with bluebell are trying to recreate.
There's surely few sights so universally pleasing as a swathe of blue that makes us catch our breath as we glimpse it through greenery on a woodland walk, or seen in a sudden flash from a train window. It's a sign, too, that warmer weather is just around the corner, a heart-lifting reminder that things move on, and a moment to reflect on the passing of those seasons and perhaps a reminder: stop and smell the bluebells.
And so, we strongly urge you to seek out and spritz on one of these scents – just to take pleasure in these small, beautiful flowers and treasured moments that give us such joy. Follow the bluebell trail with us, now…
Light, airy and brimming with dew-laden florals, the uplifting top notes of bergamot and cassis are followed by a tender heart of jasmine, bluebell, lily of the valley, peony with a touch of peach-y sweetness; then the base soothes with creamy sandalwood, cedar, vanilla and musk. Just spray some English Bluebell on, close your eyes and let the enchanting scent dance on your skin like its ethereal inspiration.
Yardley Bluebell £9.99 for 50ml eau de toilette
yardleylondon.co.uk
Yardley also made the most heavenly film to show the inspiration for their Bluebell fragrance, and if you need to unwind and de-stress, we suggest you listen on headphones to be plunged into British springtime, with birdsong and bluebells all around. Completely glorious!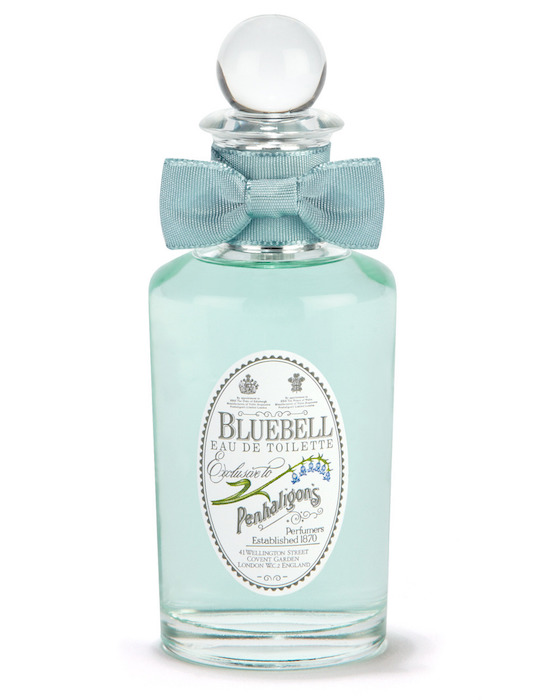 First created in 1978, there's a bohemian, barefoot and running through the woodlands vibe to this perennial classic. An interwoven scent tapestry of hyacinth, lily of the valley, jasmine and rose entwine with that carpet of bluebells, a base of galbanum, clove and cinnamon adding a florist's shop sense of just-snapped stalks, greenery tinged with just a touch of earthiness. It's enough to make us want to dance away with the fairies.
Penhaligon's Bluebell £100 for 100ml eau de toilette
penhaligons.com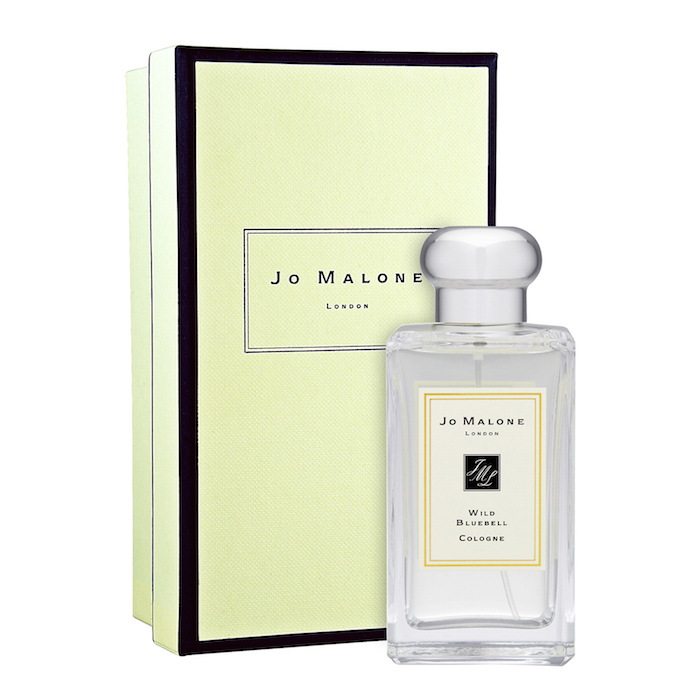 Crisp, green leaves kissed with early morning frost, gently warming to a subtle, spicy glow of sunrise, blooming to a heart of surprising persimmon – a cream-lapped fruitiness that perfectly compliments the cool beginning of our journey. Whisper-soft white musk adds a powdery, feminine trail to the overall freshnness, a truly lovely, sparkling little gem that feels like wearing a Shakesperian sonnet.
Jo Malone London Wild Bluebell £94 for 100ml Cologne
jomalone.co.uk
Bluebell scents aren't only to spritz – why not evoke those magical, dusky woodland glades within your own home? Here, the cutest glass vessel has beautiful illuatrations of bluebells and bumble bees (you can use it again when empty as a drinking glass, a pretty little vase or pencil pot). Meanwhile, enjoy the glow from the 100% natural plant wax candle, and all the wonderful fresh scents of dewy bluebells; or, as they delightfully put it, 'nature coming back to life.'
Beefayre Bluebell Candle £18 for 200g
beefayre.com
Written by Suzy Nightingale