La Promeneuse by Cire Trudon is a brand new way to diffuse fragrance in the home – or even outside – and has to be one of the most stylish (and innovative) decorative objects for this purpose we have seen for quite some time.
A lantern designed by artist Pauline Deltour, La Promeneuse features the key style points Cire Trudon are famed for – grooved antique green glass, vintage gold colour brass, intricate wax cameos scented with eight of the house's best-selling candle fragrances and a specially designed tea-light that sits, perfectly poised, on a porcelain base.
The scented cameos are quite unique – and although it almost feels like a sin to melt something so beautiful (they really do look just like carved cameo brooches) the way they fill the room with fragrance soon puts any such doubts to rest…
Placing the cameo onto a specially made brass 'spoon' that rests atop the ceramic dish, the glass cylinder is then lifted to revel the tea-light within. Once lit and the glass replaced, the cameo begins to gently warm and finally melt into a pool of molten, scented wax. We particularly like the fact that although the burn time of the wax cameo and the tea-light beneath is approximately eight hours – you can halt the process at any time, so choose to burn for ten minutes, an hour or the full amount – it's entirely up to you. Perfect for those times you want a quick hit of scent and not commit to a longer candle burning session.
The burn times of the cameo and tea-light has been synchronised so that you never have to guess how long you have left – once the candle has extinguished itself, you know it's time to change the cameo, and they've even made that a doddle: simply wait for the remaining wax to solidify, and lift the brass 'spoon' once more, and the whole thing will lift out, leaving a clean dish to fill with the next fragranced cameo. The initial purchase of the lantern comes with everything you need to get started, and is beautifully packaged (of course) in a Cire Trudon box.
The design of the lantern is both contemporary, with its clean lines and modern textures – and yet has that hint of history present in the deep library-esque colours and the vintage look of the cameos themselves. Because of the tea-light being protected by the glass, La Promeneuse can be taken outside, too – we're already imagining sitting outside as the lighter Spring evenings drift into the hazy warmth of Summer, sipping a glass of wine and breathing in the scent of slowly melting cameos as we watch the flickering flame…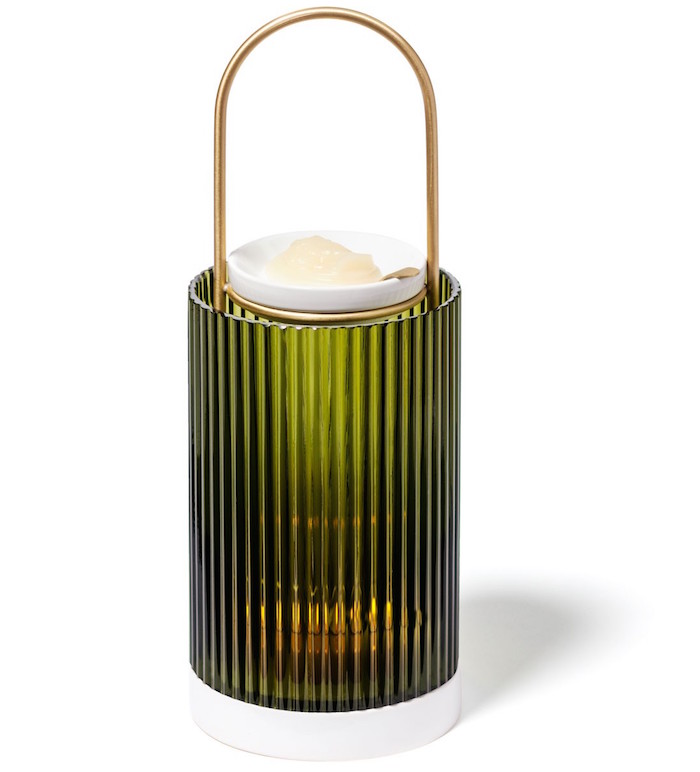 Cire Trudon La Promeneuse £250
Buy in store it at John Lewis
Written by Suzy Nightingale