Ultra-hip Margate-based beauty and fragrance house Haekels don't do anything by halves.They began by foraging seaweed and making multi award-winning facial and bodycare products, then branched out into the most incredible fragrances, all based on locally gathered ingredients and named for the map coordinates they can be found at.
Now, Haeckels want to address the major issue of plastic littering our coastlines and water, which can injure animals and end up contaminating the sea (and the life that depends on it) all over the world. More than merely paying lip-service to a 'fashionable' campaign, they're offering a fantastic reward for customers who want to help out in a practical way…
Haeckels say: 'On Wednesday night we went to our local beach, we see it as our duty to clean our coastline. Plastic, cans, fishing equipment and general waste littered the sand and this took just ten minutes to collect. Everything you see would have been washed into the sea in a matter of hours.
Since 2012 we've been rewarding customers who take part in cleaning our beaches. A pat on the back isn't enough to start a movement so we give them a discount on product in exchange for contributing. It is something we really believe in and businesses need to encourage actions like this.
Making product out of ocean plastic isn't a solution to the problem, in many cases its greenwashing, PR stunts or hiding a multitude of sins. Join us in reducing plastic waste, finding innovative solutions to packaging and protecting our coastline.'
We believe more companies need to take note and encourage their own customers to follow suit, how about you?
Check out these seashore themed scented goodies from Haeckels and work out how you can involved…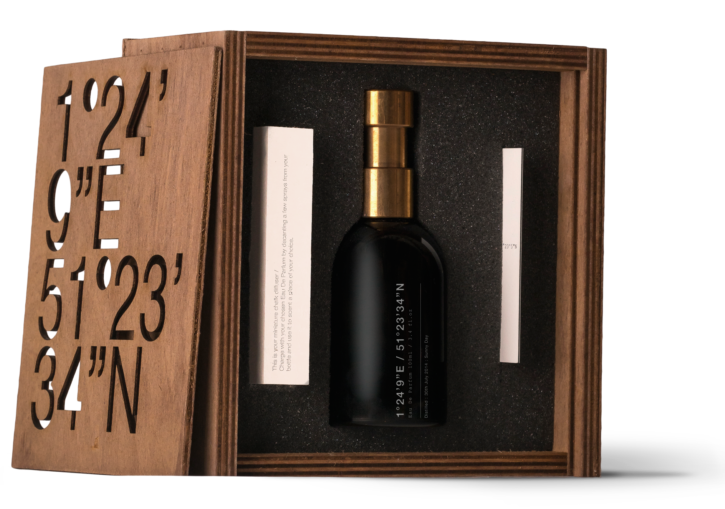 'This location is one that is close to our hearts, an uninhabited bay with remnants of beach use in times gone by and only a raw natural beauty left behind to enjoy. A man made bathing pool bridges the gap between the sea and land, an iconic reminder of a past popularity and a link between man and effects on the nature of the landscape. Walk along the sandy beach with sand and salt on your skin and take in the aromas of fresh seaweed, the chalk reef and seawater. Listen to the sound of the wind blowing through the long cliff top grasses, black lovage and distinctive white flowers.'
Haeckels Walpole Bay GPS 23' 34"N £160 for 100ml eau de parfum
This much sought after and award-winning hand balm contains a careful blend of fragrant coastal flowers and skin-softening natural emollients that provide nourishing moisture and protection for hands and cuticles. Seaweed and geranium extracts gently encourage the skin to repair and provide essential vitamins for replenishing damaged skin cells.
Haeckels Eco Marine Hand Balm £18 for 50ml
'Bog Myrtle thrives in the harsh conditions of the northern hemisphere with a long history of being found on the hard to reach paths of mountainous regions and at the top of cliffs along the coastline. It has been used as an insect repellent for these reasons: its location means that walkers and explorers come across the plants when they are being attacked by midges and other insects finding that Myrica gale is proficient in keeping them at bay. The aroma is sometimes comparable to that of cloves and is often used in flower bouquets for its fragrant qualities which compliment other floral scents.'
Haeckels Bog Myrtle Incense Cones £16 for 25g
'The fresh, salty smell of the ocean is one of the most distinctive smells on the planet, evoking memories of crashing waves and sandy beaches. Scientists have finally unravelled how the seaside odour is created, tracing it to an enzyme that helps algae survive in their salty seawater environment. Researchers found that the smell itself is produced by algae that form extensive blooms on the ocean surface. These blooms release an aromatic compound called dimethylsulfide (DMS) into the air.'
Haeckels Cliff Breeze Travel Candle £15 for 60ml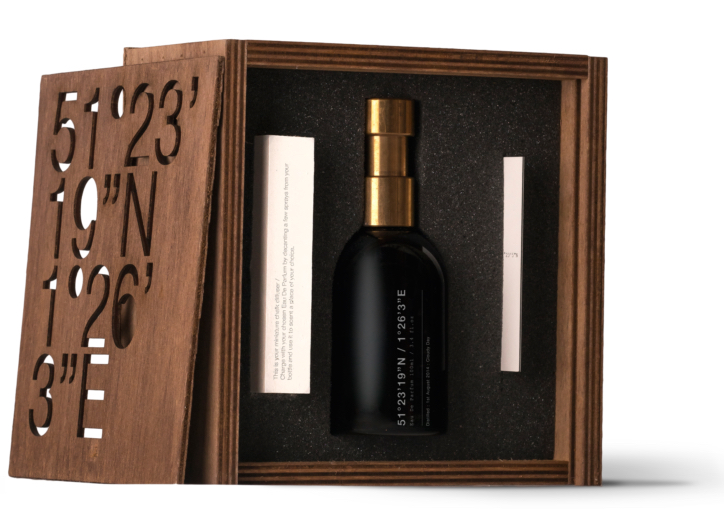 'A picturesque bay which is a natural area of outstanding beauty but one which is used a lot by tourists and also for film locations. In the winter its true elegance comes through with less people and more wildlife able to take advantage of the chalk reef, chalk cliffs and cliff hedgerows. This beauty is perhaps shown best on days when it rains, as the rain hits the chalk a fresh and clear fragrance come off the rock to give way to the freshness of cliff grasses, annual seablite and sea orache.'
Haeckels Botany Bay GPS 26' 3"E £160 for 100ml eau de parfum
Written by Suzy Nightingale