It was with great sadness that we learned Issey Miyake had died today, August 9th, 2022, at the age of 84. The word 'iconic' is often attributed to designers and fragrances alike, but rarely have we seen such a designer who seemed to effortlessly span both worlds, becoming legendary in his own lifetime while greatly contributing to the innovation of each.
Known for his masterclasses in 'simplicity' (in fact, so intricately designed fabric seemed to want to naturally fall in the shapes he sculpted from them), the fragrances from the house of course followed suit – these are scents that seem to drape the skin in softness, nature tamed to match his purity of vision within each perfume.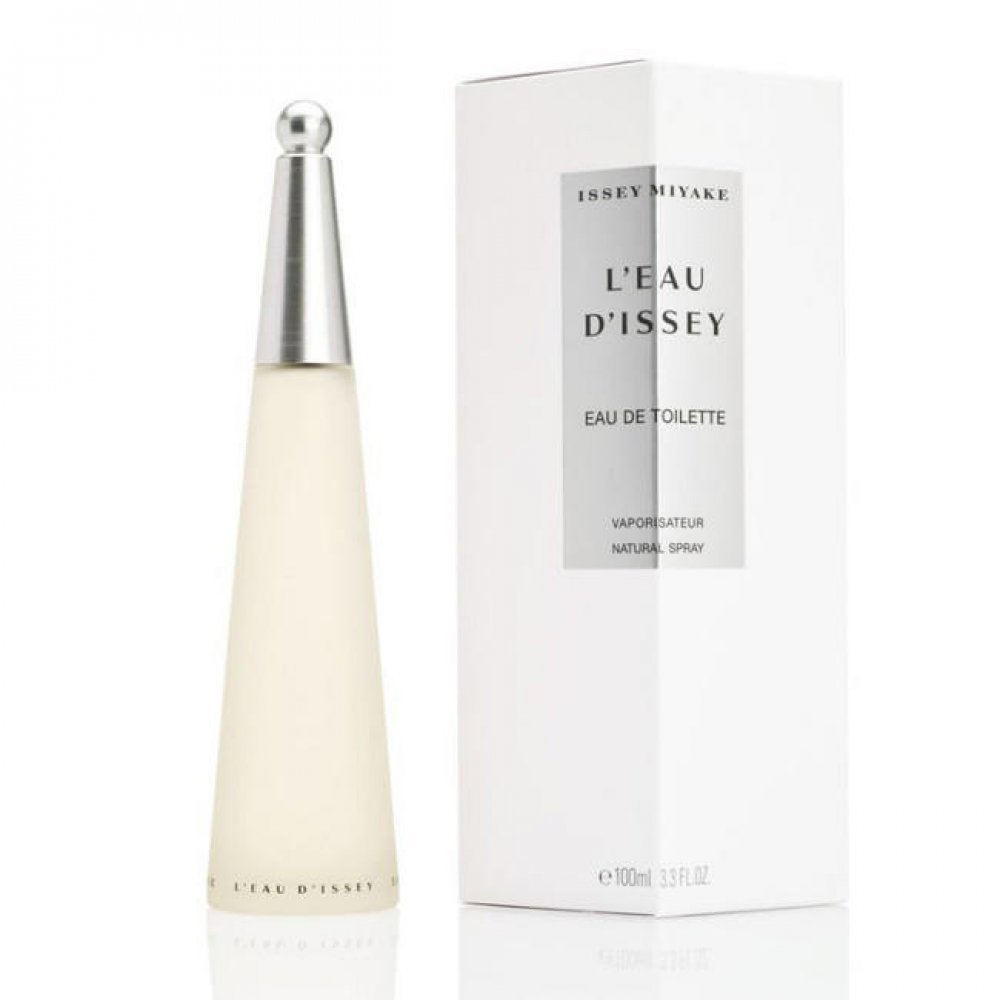 The most beloved of these has to be L'Eau d'Issey, first launched in 1992, with Jaques Cavallier composing a seamless silkiness via a silvery ripple of aquatic notes – Miyake's inspiration being a scent that smelled 'as pure as a waterfall' – atop delicate, dew-dappled blossoms such as lotus flowers and powdery peonies.
Even the bottle has become iconic in its own right, for the design of which, say Issey Miyake Parfums, 'he imagined a sharp and slender silhouette, whose lines recall a suspended drop. The metal cap, topped by a ball, evokes a personal memory: a night in Paris where the moon was shining at the top of the Eiffel Tower.'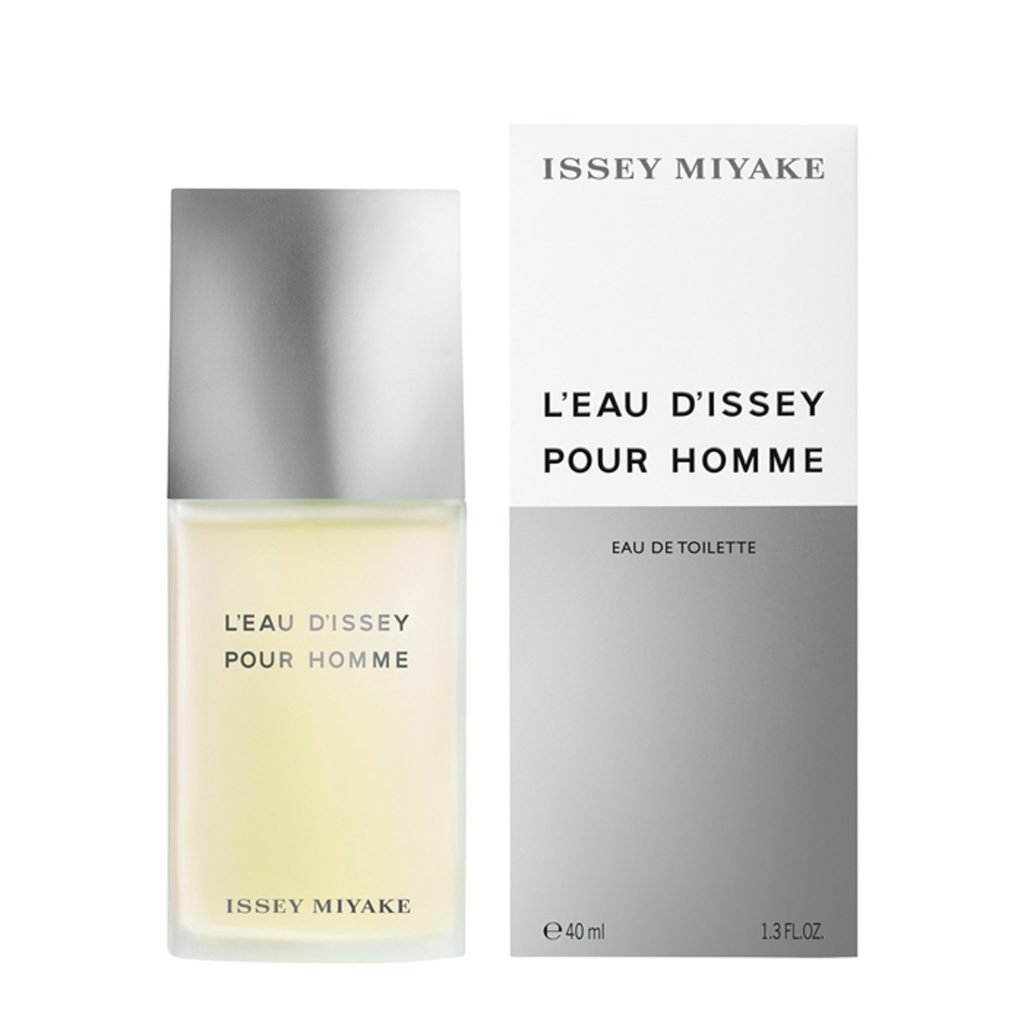 For L'Eau d'Issey Homme, meanwhile, which launched in 1994, Cavallier crafted an herbaceous breath of fresh air that floated freshly crushed leaves of lemon verbena, tarragon and sage within a wave of juicy citrus; notes of water lilly melding with a misty woodiness that married this more masculine version with that of the original fragrance. Again, a scent that wasn't just ahead of its time but feels timeless to wear.
Juxtaposed with the tail-end of those shoulder-pads-in-a-bottle fragrances that had swaggered their way through the 1980s, it was clear (as a waterfall) that Miyake had drawn a line under excess, marking a new era of paired-back perfumes that still resonates and feels fresh to this day.
Our Co-Founder Lorna Mckay spoke about his innovation, and more than this, the importance of Issey Miyake's vision of truly entwining the worlds of fragrance and fashion:
'Issey Miyake was an icon of cool and creativity in fashion AND fragrance. L'Eau d'Issey was groundbreaking in 1992 for its fresh aquatic smell in a simple and stunning bottle, reflecting water and waterdrops as well as being a "uniscent" fragrance loved by so many. His fine Japanese culture resonated with so many people looking for something different from the hedonistic culture of the 80's. So many happy memories… and I am still a fan of wearing the fragrance and clothing today! Thank you Issey Miyake for your stylistic contribution to the world of fragrance and fashion.'
Fellow Co-Founder Jo Fairley had the honour of being present at the press launch of L'Eau d'Issey, meanwhile, and recalls:
'It was a pinch-me moment as a fragrance writer to be at the very launch of L'Eau d'Issey, at a breakfast event hosted in the basement of Issey Miyake's store in Brompton Cross. Perfumer Jacques Cavallier was there, as was the hugely inspiring Mr. Miyake himself, and what we smelled was like nothing that had gone before. Airy, liquid, seemingly ephemeral, it lasted on the skin: cool, woody, truly gender-neutral – and in the most exquisite bottle. Issey Miyake proved that less really can be more…'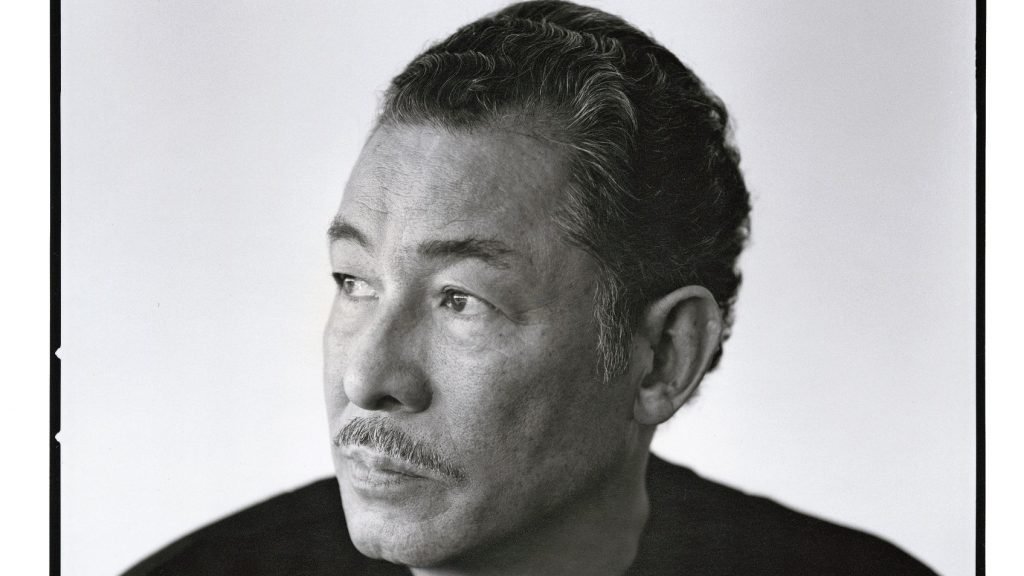 As for tributes, we can think of none more fitting than to wear one of the Issey Miyake fragrances you love most, or perhaps to seek one out and try it for yourself if you're yet to discover them. We're certain they will still be talked about, worn and treasured for many years to come.
Written by Suzy Nightingale