If you can't get away this year, at least we can enjoy planning a scented summer reading list. Have a look at what's on ours… Now the weather's playing nicely we can finally plan some outdoor activities, chief among which, for us, includes sitting in the sun (slathered in SPF, obvs) with a good book.
We've whole shelves full of Fragrant Reads and perfume-themed books for you to peruse, but here we've selected some favourites to entice your senses while (hopefully) finding time to relax in the sunshine this summer….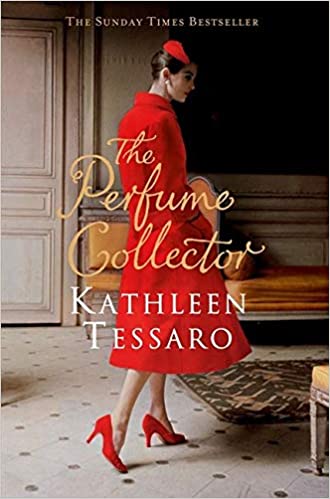 The Perfume Collector by Kathleen Tessaro [Harpercollins] waterstones.com
A novel after our own hearts (and noses) this 'richly evocative tale is a 'secret history of scent, memory and desire' and begins in the 1950s with newly-married socialite Grace Munroe's life being turned upside down by the arrival of a mysterious letter, naming her as the beneficiary of a woman called Eva D'Orsay, who, it turns out, was the darling of high society and a fragrant muse for perfumers in the 1920s. The journey of discovery leads Grace to the heart of the perfume world, travelling to Paris and exploring the life and death of this shadowy benefactor. Traversing decadently through the decades in New York, Monte Carlo, Paris, and London, as Grace finds out more, and indulges her own senses, she will be changed forever when forced to choose between the image of what society experts of her, and who she really is…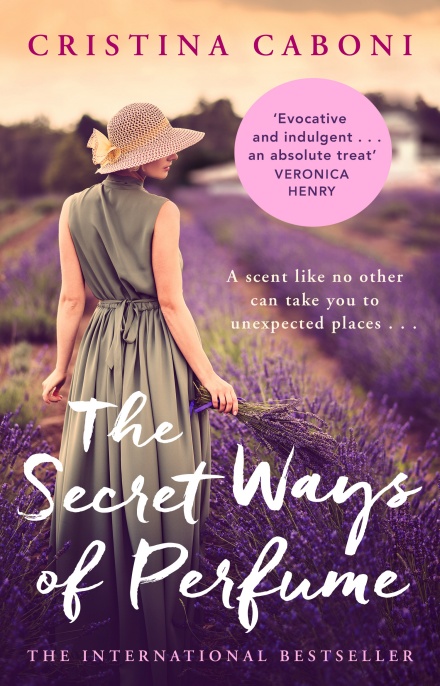 The Secret Ways of Perfume by Cristina Caboni [Black Swan imprint] foyles.co.uk
Granted a rare gift of a superior sense of smell, Elena's passion for perfume has been passed down through generations of her family; but it's a power that can all too often overwhelm her, as this ability means painful memories about her mother are carried on the breeze, and so she can never truly escape her past. When a betrayal destroys her dreams, fragrant events are set in motion when Elena's best friend invites her to Paris, and she grabs at the chance to start afresh. Lured by the landscape, immersing herself in the world of scent once again, the ancient art of composing perfume beckons our protagonist. Searching for a secret recipe within her family's historic archives, Elena's new goal becomes the replication of a composition noone in her family managed to master. Having met a man who's harbouring his own clandestine past; before long, she's following the scent trail to discover all manner of mysterious. Because, 'Remember Elena, perfume is the truth. The only thing that really counts. Perfume never lies, perfume is what we are, it's our true essence…'
A Natural History of the Senses by Diane Ackerman [Vintage Books] amazon.co.uk
The title doesn't do this justice: Ackerman's writing is poetically exquisite and immediately evocative – exploring and explaining not just the sense of smell, but all the senses. In the first chapter – Smell – she looks at scent and memory, at roses, at sneezing, at the way our health (and what we eat) impacts on our body odour. Something to read that shakes the very foundations of how you'll look at smell and fragrance. Although this book is over 20 years old, it's timeless and deserves to be read by anyone with even a passing interest in smell and how it relates to our everyday lives. Thumbing through this (which we have a hunch you will do, many, many times over the years), you'll learn answers to questions you never knew you had, and though of course we wish it was ALL about smell, with 'dissertations on kisses and tattoos, sadistic cuisine and the music played by the planet Earth…' think of the other four chapters as simply a gift with purchase that will similarly engage all your senses.
The Scent of You by Maggie Alderson [Harper Collins] waterstones.co.uk
'I experience the world through smell – I always have' it begins,  and we couldn't agree more. Maggie was inspired to write this novel by spending time in our own Perfume Society office, attending launches and meeting perfumers, learning the history of perfume and developing a burning passion for it along the way. Central character, Polly, is a perfume blogger who loses herself in the world of fragrance while her own world falls to pieces around her – something many of us can empathise with. We love the fact Maggie was inspired to name her after falling madly for Vilhelm's perfume, Dear Polly, and that she even created a blog and Instagram account for Polly to share her perfume reviews. Polly, having grown up surrounded by the beautiful perfume bottles of her ultra glam (ex-model) mother, and learning to explore the world by sniffing '…everything!' she is now distracting herself with, among other things, 'Guy, the mysterious, infuriating and hugely talented perfumer.' We're rather wondering who this may have been based on, as that description doesn't sufficiently narrow it down…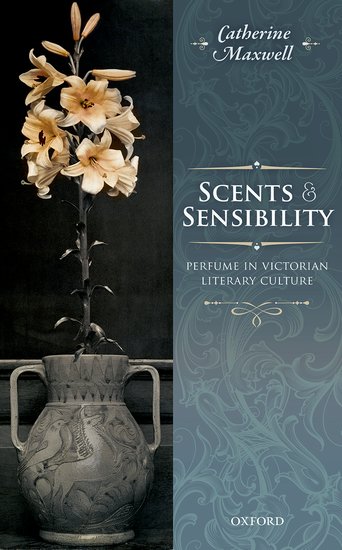 Scents & Sensibility: Perfume in Victorian Literary Culture by Catherine Maxwell (OUP) blackwells.co.uk

Gathering the fragrant thoughts of luminaries from Oscar Wilde to H.G. Wells, don't be put off by the scholarly look – it's a sumptuous plunge that presents perfume as a character in its own right. And it will spark a whole new 'must read' list! Did you know that Victorian ladies were warned off wearing tuberose in case it caused involuntary orgasms, so headily narcotic was the aroma? Read about this and more in Perfume Society VIP subscriber Catherine Maxwell's fascinating book, which also features the astonishingly scathing observations of Virginia Woolf, quoted from her diaries, on women who wore too much perfume. What she has to say about fellow author Katherine Mansfield's chosen fragrance is one of the shadiest things we've ever read!
By Suzy Nightingale