There have been some truly bizarre moments in perfume's history (who, I've always wondered, was the first person to think of adding civet to a scent, or discovering ambergris could add a magical touch to a fragrance?) For your olfactory delectation, we thought we'd pull together a selection of scented snippets, covering fragrance from the dawn of perfumery to more recent history. While seeking to demystify fragrance since we first launched The Perfume Society, it's sometimes fun simply to look back and wonder. And you truly couldn't make these fascinating facts up…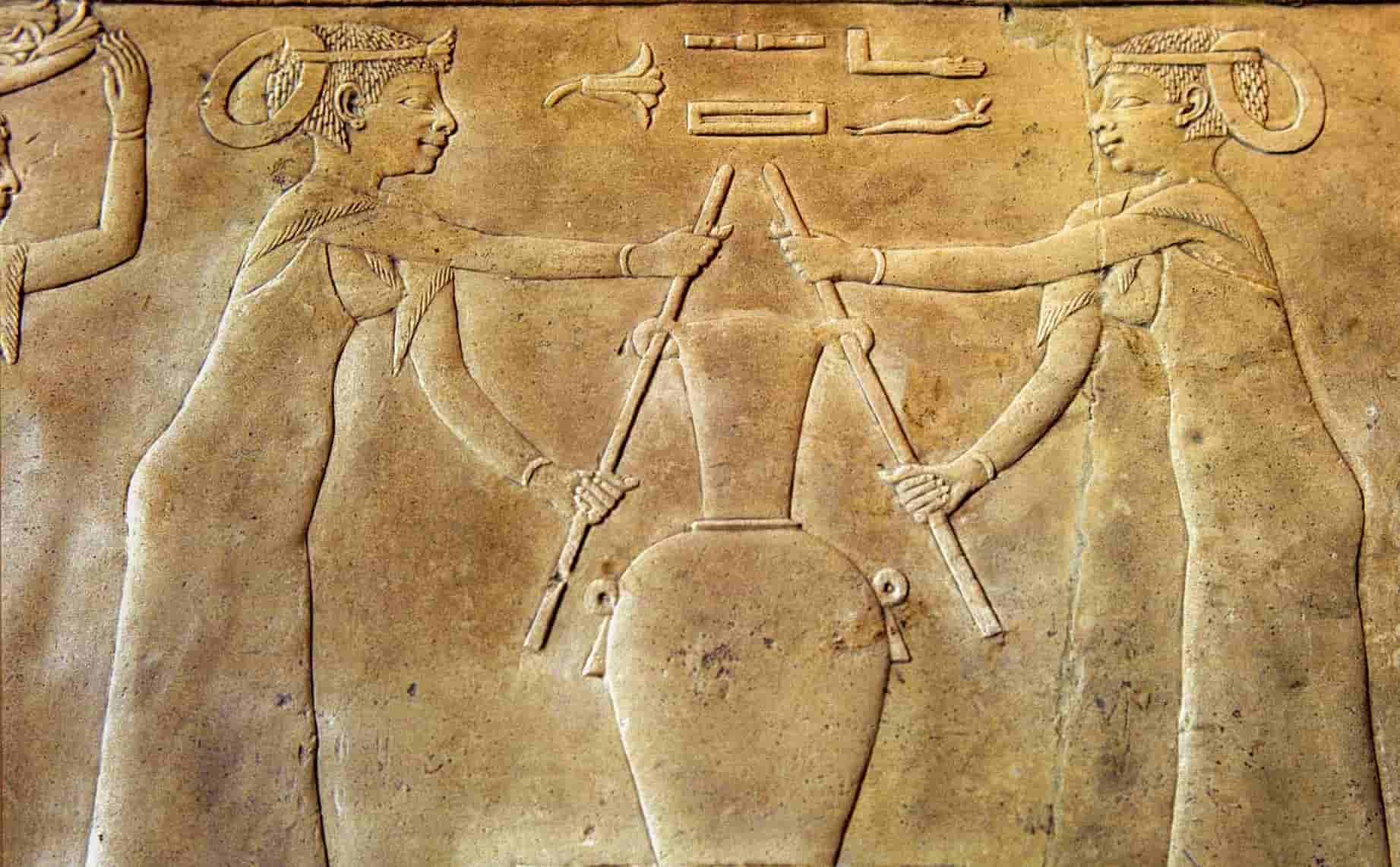 Egyptian priests, and their Pharoahs, were entombed with fragrances – and when those tombs were opened by archaeologists, in 1897, the perfumes were discovered to have retained their original, sweet smells.  Important figures in Egyptian history were buried with scented oils, to ensure their 'olfactory needs' were fulfilled.
Hippocrates – 'the father of medicine' – was big on hygiene, prescribing fumigation and the use of perfumes to help prevent disease.  The Greeks embraced aromatherapy, making it practical and scientific rather than mystical.  Both men and women became obsessed with 'the cult of the body':  women, at dressing tables in their private quarters (known as the 'gynaeceum'), men more publicly, anointing themselves at the public baths, after exercise.  (A ritual that endures in today's gym changing rooms.) 
Emperor Nero was so crazy about roses, he had silver pipes installed so that his dinner guests could be spritzed with rosewater.  (According to legend, he once shelled out £100,000 for a 'waterfall' of rosepetals which actually smothered one guest, killing him.  Quite a way to go.)
When the Crusades kicked off – in the 11th Century – among the treasures brought back to Europe by Crusaders from the Middle and Far East were aromatic materials (and perfumery techniques).  The celebrated Arabian physician Avicinna is said to have been the first person to have mastered the distillery of rose petals, in the 10th Century.
There has always been a natural link between leather and perfume.  As Queen Catherine de Medici's glovemaker understood, it works brilliantly to disguise the lingering smell of the tannery.  And in 1656 the Corporation of Glovemakers and Perfumers – for the 'maître-gantiers' – master glovemakers/perfumers) was formed in France, .  (Note:  at that point, glovemaking was deemed more important.)
King Louis XIV (1638-1715) took the trend for perfumery to new heights, by commissioning his perfumer to create a new scent for each day of the week. He insisted on having his shirts perfumed with something called 'Aqua Angeli', composed of aloes-wood, nutmeg, storax, cloves and benzoin, boiled in rosewater 'of a quantity as may cover four fingers'. It was simmered for a day and night before jasmine and orange flower water and a few grains of musk were added. Like some kind of early fabric conditioner, it was used to rinse Louis's shirts.
Napoleon Bonaparte had a standing order with his perfumer, Chardin, to deliver 50 bottles a month. He loved its cooling qualities and after washing, would drench his shoulders and neck with it. He particularly loved the scent of rosemary, which is a key ingredient in eau de Cologne, because it flourished along the cliffs and rocky scrubland in Corsica, where he was born.

Modern perfumery as we know and love it has its roots in the Victorian era.  It was that century's clever chemists who came up with breakthrough molecules that took perfumery to a whole new level. The new synthetics were often more reliable and stable – and sometimes enabled a perfumer to capture the smell of a flower whose own scent proves frustratingly elusive to extract naturally.
Chanel's mother was a laundrywoman and market stall-holder, though when she died, the young Gabrielle was sent to live with Cistercian nuns at Aubazine. When it came to creating her signature scent, though, freshness was all-important. The perfumer Ernest Beaux presented a series of 10 samples to show to 'Mademoiselle'. They were numbered one to five, and 20 to 24. She picked No. 5 – and yes, the rest is history.
Until the 50s, fragrance was something women mostly reserved for high days, holidays – and birthdays. Until one very savvy, go-getting New York beauty entrepreneur – by the name of Estée Lauder – had a brainwave. So the game-changing fragrance Youth Dew began as a bath oil (as Estée Lauder herself once told us):
'Back then, a woman waited for her husband to give her perfume on her birthday or anniversary. No woman purchased fragrance for herself. So I decided I wouldn't call my new launch "perfume". I'd call it Youth Dew,' (a name borrowed from one of her successful skin creams)…'