Have you ever found your pets go crazy for a particular fragrance you're wearing? Well it seems the big cats at Dudley Zoo can't get enough of Salome by Papillon Perfumery!
The big cat toys were sprayed with Salome as part of their enrichment programme – strong scents encourage the cats to utilise natural tracking behaviours, but the Zoo's stocks were running low. Step forward brilliant self-taught British perfumer, Liz Moores, founder of Papillon Perfumery, who explains that 'After noticing that my Bengal cats go crazy for the smell of Salome I contacted Dudley zoo to see if we could test the reaction to this perfume with some big cats.'
Assistant curator Jay Hayward said 'We squirted the perfume on monkey fist knots in the big cat enclosures and dabbed it on climbing frames too, and it really did get them excited!'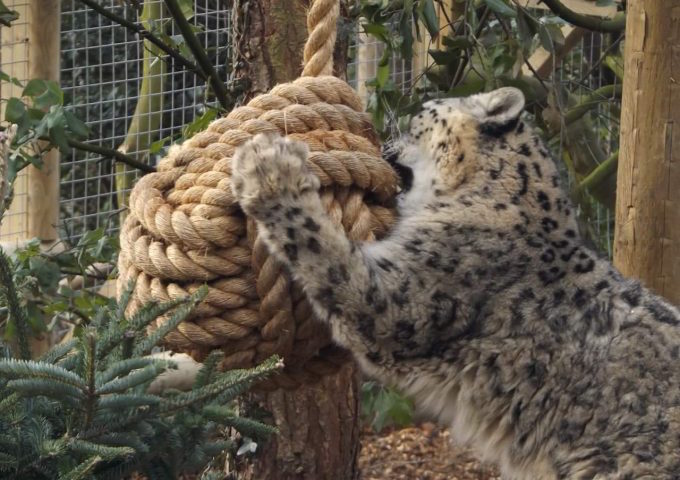 So what is it, exactly, about the fragrance that's driving these wild cats, er, wild?
Well, the magic ingredient is – get ready for it – a natural material called hyraceum, which is the fossilised excrement and urine from the Cape hyrax. It's collected from their latrines, completely without harm to the animal, and the perfume is completely cruelty free. Liz is the first to admit that 'It sounds horrendous' but before you run screaming, remember that many naturals used in perfumery smell hideous on their own but utterly sublime when worked into the scent. As Liz explains, 'in isolation it smells heavily urinous, in a fragrance it lends a leathery, sensual affect with notes of warm skin.'
Lynx, lions, tigers and snow leopard have been savouring the scent, and having first sniffed a sample before it first launched in 2015, we can say these big cats clearly have good taste in fragrances. Salome is hugely seductive in every way – think hypnotic swags of orange blossom and Turkish rose laced with the sense of tangled sheets and warm bodies, all shot through with bitter orange to keep the senses dancing and great gusts of animalic furriness in the oakmoss-laden base, to keep those hips swivelling…
Papillon Perfumery Salome £128 for 50ml eau de parfum
papillonperfumery.co.uk
An avowed animal lover, Liz says she's beyond delighted at the reaction of the big cats to her fragrance, and will be hand-delivering some more bottles of Salome to Dudley Zoo so she can witness it herself, adding: 'My perfumes are worn by some exceptional people, but to see Salome being enjoyed by these beautiful big cats is something else.'
Written by Suzy Nightingale