When you're a direct descendant of Xavier Givaudan – founder of the eponymous fragrance house, and therefore responsible for many of the greatest scents in the world – growing up with perfume practically running through your veins; it seems only natural the fragrance world would also beckon you forth. And when your childhood is spent living in a house bursting at the seams with creative, eccentric and loving family members – how natural, then to be inspired further, and create an olfactory family album…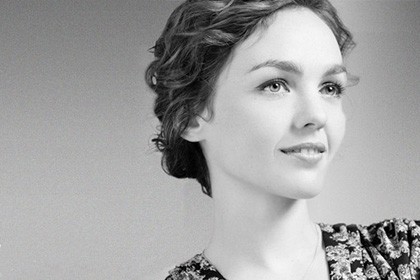 Pozzo di Borgo is a new fragrance house, launching with five fragrances exlusive to Les Senteurs in the UK – each of them based on one of Valentine's family members, and created by collaborating with differing perfumers for each scent. Pozzo di Borgo explain they are '…an olfactory portrait of an ancestor or a living relation, creating fascinating links between past and present, interpretation and perfume. The fragrances showcase precious traditional ingredients in a revealing way.'
'Valentine has the perfect background to create an intriguing scented gallery. Having grown up surrounded by fragrance, and habitually drawing on this olfactory intimacy, she has always had the motivation to create her own personalised fragrances. Named after the dates on which each family member was born, Pozzo di Borgo perfumes are contemporary readings of the past as well as characterisations of personalities we can all recognise. The bottles, at once classic and contemporary, are designed by Pierre Dinand, creator of the iconic Opium bottle.'
We caught up with Valentine Pozzo di Borgo during the launch at Les Senteurs to ask more about this intriguing – and so personal – project in perfume. What inspired her to begin…?

'I decided to do olfactive portraits of my family because I think you decide to wear perfume based on your character – who you are, who you want to be, where you are going… I used to live in a huge houseful of my family, all the cousins, grandparents, parents, it was crazy, but it gave me a lot of time to think about all their characters. For each member, they chose the inspiration for the fragrance, and I would say if I liked it or not, but really it was a direct dialogue between them and the perfumer. It was very important for me to choose the right perfumer for each project, based on my knowledge of their work – their unique styles had to fit the character of each family member. It was a very long process, as you can imagine!'


When judging, and "capturing", someone's character in scent, all manner of problems must arise! But which has taken the longest, we wondered? Explains Valentine: 'The perfume for myself was probably the most difficult for me personally. The first perfumer I chose was a friend, and he kept seeing me as iris, but it wasn't really how I saw myself. In the end I went with Violaine Collas and said "this is how people keep seeing me – iris, but it doesn't work I don't think…" She also saw me in iris, interestingly, but mixed it with fig and musk and somehow that just worked!'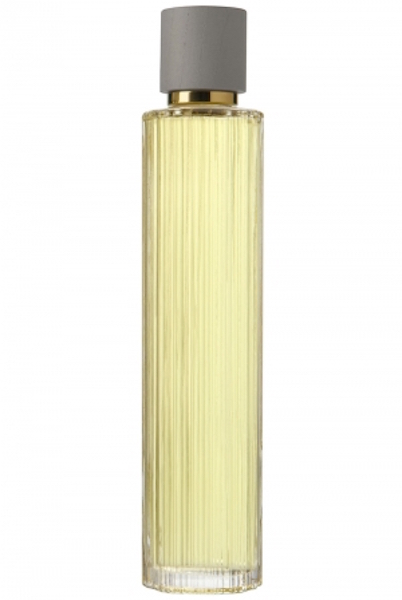 8 Mars 1764
The first creation is a celebration of Valentine's 18th century ancestor, Carl Andrea Pozzo di Borgo, a Corsican politician and diplomat and one of the most colourful members of this ancient aristocratic family. This is a spicy citrus with warm, rounded base accords of Russian leather and cognac: Diplomatic, shrewd, eloquent, tenacious. Perfumer: Philippe Bousseton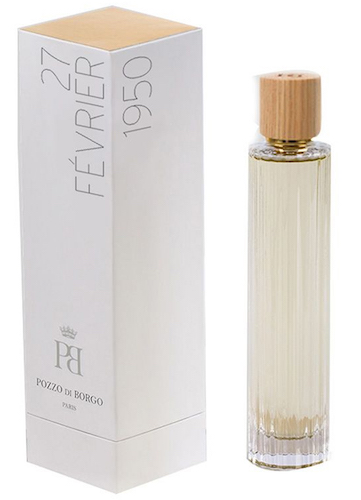 27 Fevrier 1950
A tonic cologne with bergamot, patchouli, and neroli, with the Corsican additions of lavender, caraway, boxwood, and oakmoss. Inspired by Reynier Pozzo di Borgo: Creative, tolerant, sensitive, elegant. Perfumer: Pierre Bourdon
19 Mai 1957
A scent of powerful yet elusive intensity. Evocative of the Corsican landscape of the family heritage, with the liquorice-like odour of the maquis, lavender, eucalyptus, vanilla, heliotrope, cistus labdanum, and peru balsam. A portrait of Alexandre Pozzo di Borgo: Intrepid, entrepreneurial, witty, sophisticated. Perfumer: Sonia Constant
24 Octobre 1985
A scent for Valentine's cousin Chinzalee – an aquatic and green aromatic scent of mint, grapefruit, and galbanum, with gourmand facets of rum and pear, and a suggestion of cucumber: Independent, spirited, enthusiastic, generous. Perfumer: Mathilde Bijaoui
23 Janvier 1984
Valentine's own scent captures the enchanting contrasts of her character. Freshness, sophistication, and spontaneity are characterised in this luminous perfume of cardamom, petitgrain, coriander, fig, iris and musk: Discreet, energetic, audacious, enigmatic. Perfumer: Violaine Collas.
So what next for Valentine's perfumed portraits – we wondered if every single member of her family is queuing up to be "captured" by a perfumer in scent? Valentine laughs, and admitted that is kind of what's happening; but there's one fragrance in particular that's very special for her.
'I'm working on the two next fragrances at once – one is for my cousin who's in a wheelchair following an accident. In fact he has completely lost his sense of smell and taste, and that's very challenging because we're working on his olfactive memories, it's very emotional… Everything is disconnected, he can only move his head, and it's so complex trying to explore his smell memories and then recreate them – without him being able to smell them. We're working with Sophie Labbé on it, and it's fun but super personal…'
Pozzo di Borgo £99 for 100ml eau de parfum
Exclusive to Les Senteurs – available now in-store, and soon online.
Written by Suzy Nightingale