Parterre have announced a Festival of Scent, to be held in the glorious surroundings of their HQ, at Keyneston Mill, Dorset, from 3rd-5th September 2021. And we know that fragrant fans will want to mark their diaries right now (and get their perfume samples before the festival!)
Described as 'A celebration of all things fragrant, with a myriad of different experiences that bring scent alive', Parterre have organised everything from immersive rooms and interactive exhibition spaces exploring their fragrances, free mini workshops and scented garden tours (where they grow an incredible variety of botanical ingredients used in the scents), and a delicious selection of food and drinks. Evenings will be filled with live Parisian Jazz, French food and even a themed outdoor cinema – so ALL your senses will be indulged…
A British niche perfume house that uniquely grow and distill many of the ingredients for their fragrances on-site, Parterre champion 'seed to scent' fragrances, which make use of their fantastic variety of aromatic botanicals. If you've been looking for something different to do, this sounds like the perfect getaway for anyone interested in fragrance – and the perfect perfumed holiday.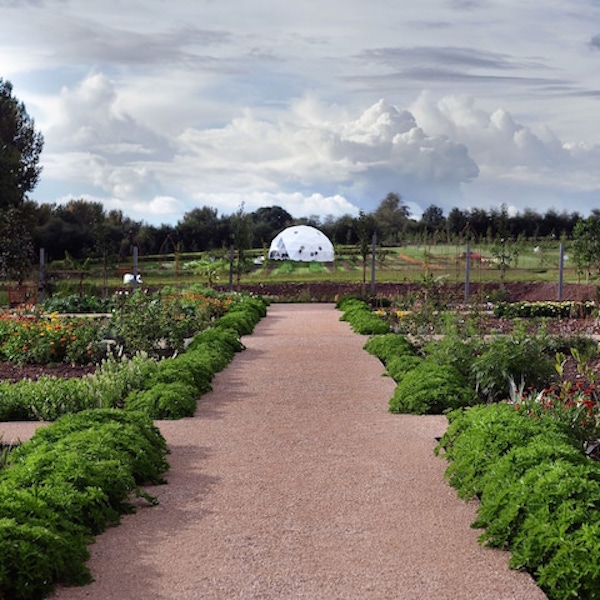 Tickets are £18 and can be booked here.
Parterre explain their Festival of Scent itinerary:
Day Ticket includes talks, tours & demonstrations, mini-workshops, exhibitions & immersive experiences.
Your day ticket will include access to all workshops, tours and exhibitions …
Arrival from 10am, wander around the botanical gardens and take alfresco morning coffee.
From 10.30am drop in to a variety of mini-workshops and demonstrations running through the day. Our creative workshops explore many aspects of the world of scent.  Our programme includes topic areas such as perfume, floristry, botanical cocktails and essential oils and includes:
The Essence of Plants – Distillery Tour
A Scent for September – Blending Workshop
The Healing Power of Plants – Aromatherapy
Scented Garden Tours
Exploring Scent & Wellness
Make Your Own Diffuser
Yoga in the River Meadow
Create a Wild Scented Bouquet
Discover Botanical Cocktails
These simple, hands-on workshops are aimed to give you a "taster" of the full programme of workshops that Keyneston Mill offers throughout the year. Learn how to make botanical inspired cocktails using a range of scented herbs and flowers and more.
From 11am Join a tours and talks to learn how plants are distilled into essential oil, with live working distillation and journey around the gardens dedicated to perfumery and scent.
There will be a range of food and drinks on offer, with delicious lunches available in The Scented Botanist Bistro (reservations essential) and flavoursome takeaways, plus ice creams, and coffees available throughout the day.
Explore the exhibitions; Nature, Art and Perfume. The relationship between scent, nature and art and how they inspire the creation of perfume. Spread across the estate, it includes the History of Perfume, and the Story of Parterre and Keyneston Mill. Artist Petra Dufkova showcases a selection of flowing watercolours, from flowers to fragrances and high fashion.  She has created illustrations for many luxury brands including Hermes, Vanity Fair and Ministry of Sound.

Between interactive workshops and scented tours we invite you to enjoy immersive experiences that bring scent alive. A collaboration with artists to create scented rooms that will change your perception of scent; from famous movies to idyllic gardens. Then visit The Scent Bar; where you can try different plants, ingredients, oils, drinks and perfumes; exploring scent in different ways.
Showcasing over 1000 varieties of plants in a 50-acre estate – the fragrant home of Parterre is buzzing with enthusiasm and expertise. And that 'spirit of wild adventure' will be yours to explore during the Festival of Scent. For those who can't make it there in person – or if you'd like a pre-festival sniff of the scents themselves – we suggest immersing your senses in the Parterre Discovery Set. Created by Jacques Chabert – one of the world's leading perfumers – in the set you'll explore evocative names like 'Run of the River' or 'The Hour of Dusk & Gold', we can't wait to hear which you fall in love with…