A full day of sunshine seems a rare treat so far this summer – as we write this, looking out of the office window, puddles of water reveal an earlier downpour and the sky doesn't look particularly promising. Meh. Instead of being downbeat and shaking our fists in anger at the weather gods, we decided to spritz on some sunshine with a few of summer's limited editions. Think of them as portable dreams of warmer days, and get your hands on them before they disappear altogether – like the sunshine itself!
Three gorgeous sugared-almond coloured bottles [see above] of Goutal's prettiest and freshest summer scents are crying out to be shown off on dressing tables. The result of a collaboration with the artist Cecile Togni; Ceclie is inspired by Italy, music and her work with many luxury fashion houses.
Annick Goutal Eau du Sud, Eau d'Hadrien & Ninfeo Mio £87 for 100ml eau de toilette
Buy them at House of Fraser
The jungle green bottle of this utterly sharable scent gives the illusion of peering deep into lush palm-fringed undergrowth. Crisp notes of lime mojito, ginger and juicy guava clear the way for a vibrantly fresh green heart spiced with juniper, before everything cools off with coconut milk, cedar and tree moss.
CK One Summer £33 for 100ml eau de toilette
Buy it at The Perfume Shop
The internationally acclaimed 'Queen of colour' (and now fragrance) Terry de Gunzburg captures refreshing notes of iced tea sipped on summer's day by the sea. Buoyant lemon verbena lifts the spirits before herbal-powdery mate, black tea and a dreamily soft musk base soothe the soul.
Terry de Gunzburg Thé Glacé Eau Fraîche £107 for 100ml eau de parfum
Buy it at Selfridges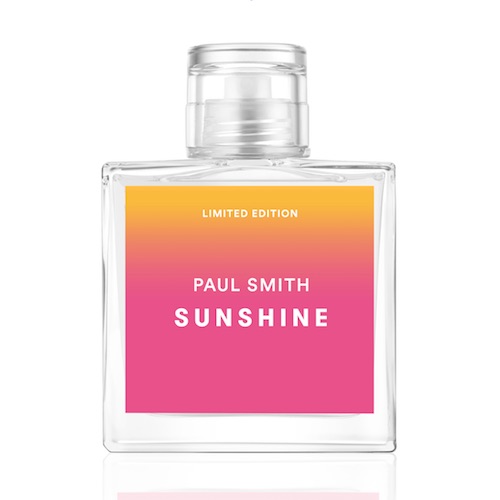 A hot pink outfit for the latest limited edition for Her, and the juice matches the bottle with its vibrant tropical fruitiness radiating juicy vibes and the energy of an exotic setting sun. We know we shouldn't be influenced by flacons, but even seeing the colourful squares makes us feel warmer, somehow!
Paul Smith Sunshine for Her £31.00 for 100ml eau de toilette
Buy it at Boots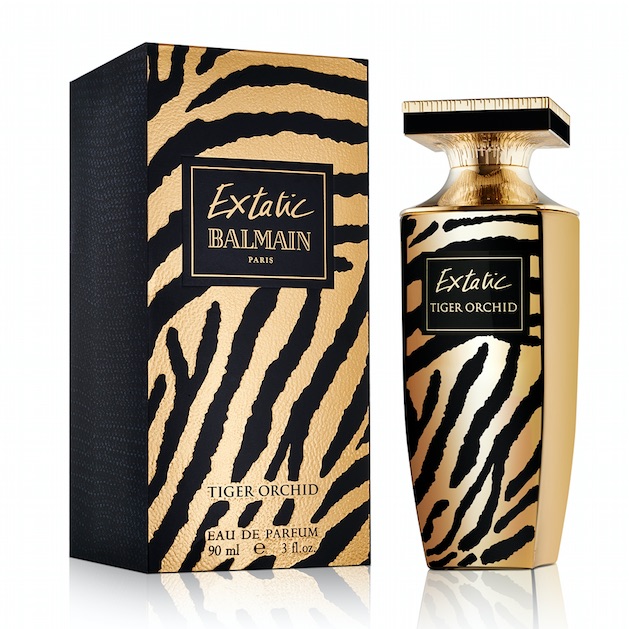 Evoking the fashion of tribal beauty and spirit of an ultra-glam safari holiday, this is the original Extatic gone wild. One for those who prefer their summers hot and spicy: ginger flower, pink pepper, tiger orchid, ylang ylang, night jasmine and cashmere wood will have you turning up the air-con…
Balmain Extatic Tiger Orchid £69.00 for 90ml eau de parfum
Exclusively in-store at Harrods
Britney's favourite place to holiday is, apparently, Hawaii (we'd be happy to join her if she felt like extending an invite right now!) thus, inspired by white sandy beaches, the warmth of sun on skin and abandoning yourself to exoticism: notes of Bird of Paradise, passion fruit, and coconut. Delish!
BRITNEY SPEARS(tm) Maui fantasy
 £35 for 100ml eau de toilette
Buy it at
Superdrug
The much-loved summer go-to fragrance has been refreshed even further with exquisitely juicy nectarine, peach, apricot and soft musk. We imagine wearing this to a tea-party, clinking glasses and laughing while wearing a gauzy gown and dancing barefoot in the grass until the sun begins to set….
Elizabeth Arden Green Tea Nectarine Blossom
 £30 for 100ml eau de toilette
Buy it at 
elizabetharden.co.uk
It's kind of impossible not to feel cheerful when spraying on a mist of this feminine, mouth-wateringly fruity fragrance inspired by the exotic freshness of dragon fruit (one for Game of Thrones fans on their hols?) The chaps are in for a treat, too – the male version celebrating the unique freshness of kiwi.
L'Eau d'Issey Summer 100ml for £41.00 eau de toilette
Beachy happiness in a bottle with a fizz of bergamot, gentle dune rose, creamy sandalwood infused with rich cocoa absolute and a healthy splash of refreshing coconut water. Solar musks give an aldehydic lift to the lingering in the base – treat yourself to an ice cream in anticipation…
Philosophy Pure Summer Grace
£33 for 50ml eau de toilette
Buy it at
John Lewis
A debut scent from the award-winning actress, it celebrates her favourite time of shadows slipping into sunlight as the sun dips low on a dusky shore. Ripe nectarine, pink pepper and coconut fuse with salty sea spray as jasmine, peony and orange blossom blush sweetly into a sublimely white musky base.
Written by Suzy Nightingale