Accessories have the power to completely alter how we feel, the image we project to the world – the right shoes, a statement piece of jewellery and, of course, the scent we select. When we think of a name that crystallises unapologetic and provocative glamour, it's Jimmy Choo – famous for iconic shoe designs, and now for beautiful fragrances, too – the latest hot number being Jimmy Choo Fever.
The story began over 20 years ago in the East End of London in the atelier of a shoemaker called Jimmy Choo. You can read all about the history of Jimmy Choo on our page dedicated to the house, but suffice to say, the red carpet became his runway. Soon the public began clamouring for fragrances that captured this megawatt lifestyle, and with a catalogue of best-selling scents to add to the portfolio, Jimmy Choo Fever is definitely setting temperatures rising.
Inviting you to release your inner extrovert, the fragrance was composed to epitomise the Jimmy Choo woman, whom they describe as having… 'a taste for hedonism; she is independent with a magnetic allure.' Furthermore, whomever chooses Jimmy Choo Fever as their fragrant accessory should have a character to match that of the juice, so… someone who 'embraces femininity and empowerment with a rich, seductive scent.' Sounds like our kinda gal!
Top notes: black plum nectar, lychee and grapefruit heliotrope
Heart notes: vanilla orchid and jasmine
Base notes: roasted tonka bean, benzoin and sandalwood
What really strikes you is the luscious juiciness combined with the depth of that delicious toastiness in the base. It's all the excitement of getting ready for a night out, or simply for your next adventure. Of course, the advertising campaign is as devastatingly glamorous as you'd hope, and we're thrilled to share with you some sneek peeks behind-the-scenes of Jimmy Choo Fever, while catching up with superstar model Hannah Ferguson, who was chosen as the face. So what, exactly, makes her a Jimmy Choo woman…?
What do you like about fragrances?
Hannah: 'I feel that wearing a fragrance is very personal, and it's definitely part of my beauty routine; I put it on every day. Even if I go to the gym I put my perfume on! My first scent memory comes from when I lived on a farm – just thinking of our side patio during summer time always cheers me up. I remember it always being full of yellow and wild flowers. They were my favourite.'
How would you describe Fever, and the woman who wears it?
'Fever is warm, vanilla-y and has a delicious almond smell to it. For me it's not too strong, you can still wear in the day and then take it to a night out. The Fever woman? Well she's confident, strong, but still approachable. She's in her own space and she owns herself. She's having fun, dances the night away. She's unstoppable!'
Are you a Fever woman?
'You know, I used to be very shy. Now, I'm more comfortable and outgoing than I used to be. Confidence also comes with age. When you get older you figure yourself out, realise what you want and what you don't want. It's important to go with your own pace, not listening to the others expecting things from you. It's all about being comfortable with yourself and open minded, and vulnerable. Don't be too afraid to open up; be yourself is key.'
Tell us about the ad campaign…
'The location was the VIP in Paris. It was such fun! We shot all day long, with an early call sheet until night. I was on top of a table in heels, turning around looking at the camera… I was trying to get not dizzy. And then I fell off the table! That one was tricky. Dancers were giving me tips on how not to repeat that.
But really a day at work just seemed like the week end! I must say the dress was very nice, which always helps. I'd wear it in real life, 100%. An oh, those shoes. I love boots and heels. But you have to remember, I'm also a farm girl so I like to have sneakers. Stilettos in the farm wouldn't work so well!'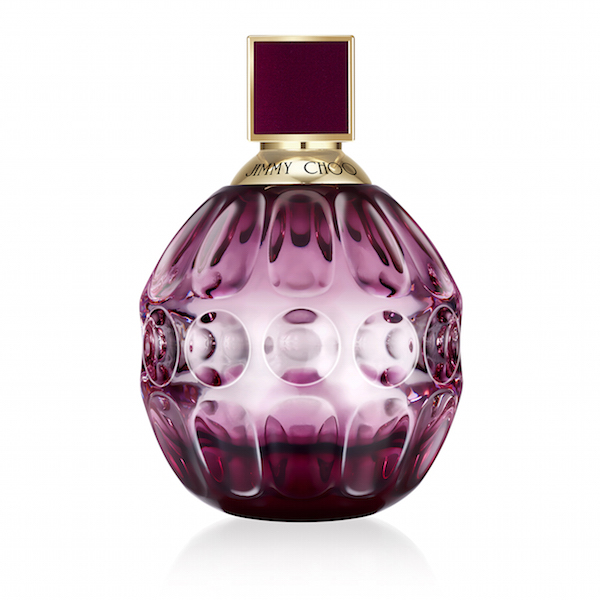 Jimmy Choo Fever £79 for 100ml eau de toilette
Try it at: debenhams.com
Written by Suzy Nightingale