Following on from their summer announcement of the first ever 'Jo Malone London Gent', Britain's own movie star John Boyega, and from their intriguing teaser on Instagram, Jo Malone London just announced '…a very exciting Short Film launching with our Male Ambassador,' which they finally unveiled at 1pm today, and you can see, below.
Simply entitled 'A London Gent', Jo Malone London say they sought to bring 'the power of scent to life' with the short film, featuring proudly London born-and-bred actor (and that brand-new brand ambassador who was carefully selected to be the aforementioned 'Jo Malone London Gent'), the brilliant Boyega.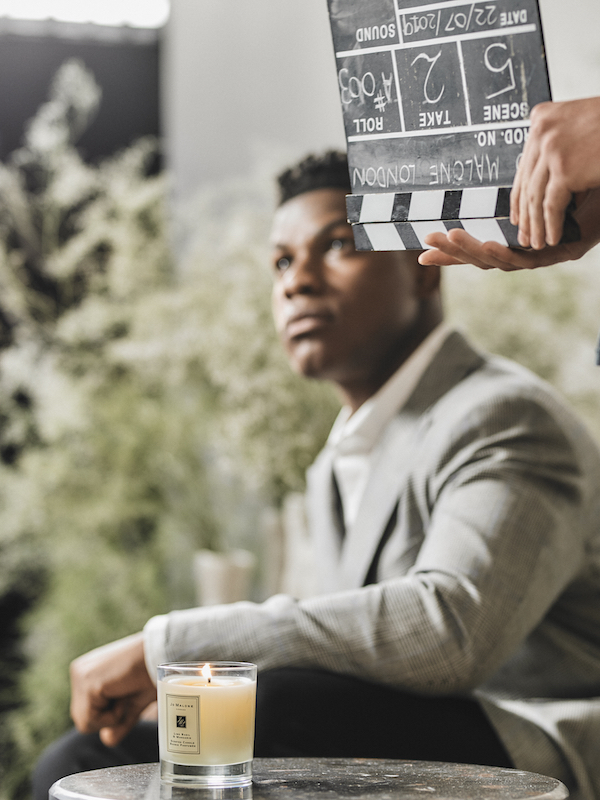 'The story is a medley of real life, fond memories and the wildest of dreams,' say Jo Malone London, (which perhaps explains the mix of bikes and Boyega astride a white stallion in the photo!) 'all seen through the lens of his life and work. Shot close to John's family home in Peckham, south London, the creative story has very real and relevant connections to his life…'
Starring John's family and closest friends, and local talent hand-picked by him, it was filmed near John's family home in Peckham, south London, and shows how 'scent triggers powerful memories, the most potent of which always bring John home.' And Jhn says that for him, 'The story lies in the magic, the opportunity and the undeniable spirit found all over London. There is raw talent, energy and inspiration on every corner and it certainly affected me, my view of life and my approach to work. In London, anything is possible.'
We are loving fragrance houses who truly celebrate the individual characters and lives of their ambassadors, rather than simply replying on how great they look and calling them 'faces', don't you?
For those of you wishing for smell-o-vision, meanwhile, you should grab yourselves some Bronze Wood & Leather Cologne Intense, which is one of Boyega's scents of choice. Described as 'Sultry leather encased in a medley of woods. At once smoky and warm, bronzed by the sun's evening rays. Enlivened with vibrant juniper and fresh grapefruit. A mysterious twist of vetiver, left lingering in the air,' – we feel that dousing yourself with a sultry spray while re-watching the film can only add to the sensorial thrills.
For research purposes. Yes.
Jo Malone London Bronze Wood & Leather Cologne Intense £78 for 50ml
Try it at jomalone.co.uk