Isabella Rossellini spoke revealingly about Lancôme Trésor – her all-time signature scent – to makeup artist Lisa Eldridge, and we were utterly gripped!
Read on to learn more and watch the wonderful interview, and find out why Isabella was much, much more than just the 'face' of this fragrance…
In an idyllic farmhouse 'in the wine region' of France, the iconic actress, model and spokesperson for Lancôme, Isabella Rossellini, spoke so movingly about her fragrant memories of another icon being launched: the magical Trésor. While showing us around the stunning building and outdoors, she holds up just-hatched chickens (yes really) while waxing lyrical about her incredible career and personal memories.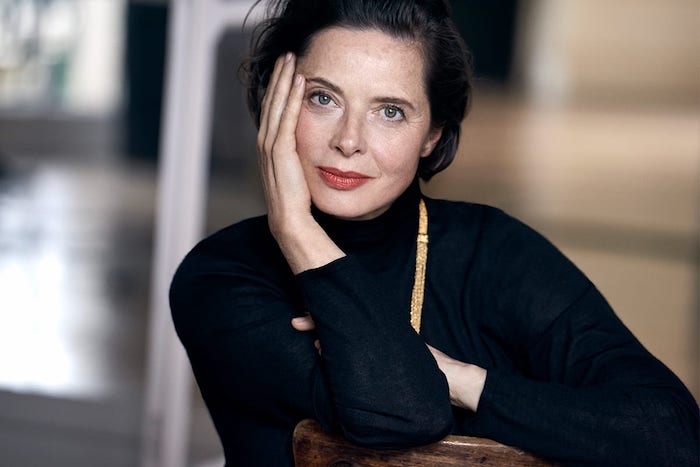 Originally launched in 1952, Trésor (meaning 'Treasure' in French) was completely re-worked by brilliant perfumer Sophia Grosjman (known as 'the Picasso of perfume' for her brilliant techniques.)
Unusually for 1990, Lancôme were keen to let their 'face' of the fragrance have a hands-on role. 'No more were we "silent beauties",' Isabella recalls, 'I had a voice, an opinion. And if I was going to talk about this perfume, I wanted to know everything, from the composition to how the bottle was made.'
Talking about how she was involved with the process of choosing the final version of the fragrance, Isabella reveals that she had a definite front-runner when blind-smelling the lab samples.
'I smelled this one that was my absolute favourite, so original, so magical. It got down to the final submissions. But of course in market research you have to please a lot of people…' Isabella explains. 'I thought please GOD… and well, it WON!' she exclaims. And Isabella was so thrilled she asked to meet this 'nose.'
'She looked like a sorceress, sitting there with this black hair…' Isabella laughs, 'and she said in this thick Russian accent, "you know, Bella, a few years ago I saw this film, Casablanca, and I was inspired by the romance, the adventure, the mystery, and that night I worked on a fragrance, which became Trésor."' And the star of that film? Isabella's mother, actress Ingrid Bergman! Even more extraordinary when you find out this was two years before Isabella even became involved with Lancôme.
Was Fate calling Isabella to this fragrance, perhaps…? Well certainly it has become her scented calling card. 'I spray it everywhere, in my home, in hotel rooms… my children always say they know where I am as they can follow my scent trail…'
The fragrance has been a huge success ever since it launched, truly becoming a modern classic in the hallowed halls of perfume legend. So much so, that when Chandler Burr curated his exhibition on perfumes at the Museum of Art & Design, in New York, the central installation allowed visitors to smell Trésor at different stages during its olfactory development.
To find out more, watch the interview for yourself, in full, below, and then read our review to see why you need to try Trésor at least once in your life (or once a day, if you're still smitten as Isabella clearly is!)
For those of you haven't yet tried Trésor (or any of its other iterations), now is a great time to discover – or to re-discover its beauty if you'd worn and loved it, then, and we also have an entire page dedicated to the history of Lancôme and their fragrances for you to explore.
Top Notes: Rose Petals, Apricot Blossoms, Peach Tree Flowers
Middle Notes: Lilly of the Valley, Vanilla, Heliotrope, Iris
Base Notes: Sandalwood, Musk
One of those scents that just seem to sing on the skin, Trésor is a love letter to seemingly effortless sophistication. The rose shimmers with light, dancing across the fuzzy velvet of soft apricot skins and succulent peach to a luminous heart of white flowers dusted with powder and a smooth, long-lasting trail of creamy musk. For those seeking even more luminescence, the Trésor eau de toilette radiates freshness atop a wonderfully milky leather base; and the La Nuit Trésor smoulders with black rose, ripe raspberry and smoky frankincense.
Each one has a delightful story to tell on the skin, but we have so loved hearing Isabella's own story of the fragrance, first-hand…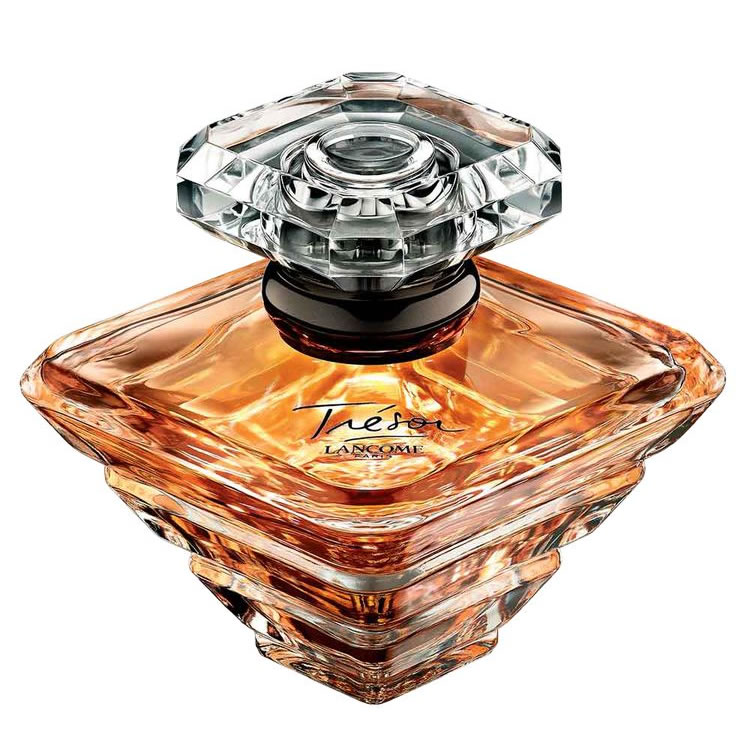 Lancome Trésor £54.50 for 30ml eau de parfum
Try it at lancome.co.uk
Written by Suzy Nightingale