Could you ever splurge on an all-time lust list fragrance, or save the cash by buying more pocket-friendly (but still utterly fabulous) 'fumes? We all have fantasties of winning the lottery and suddenly having access to the rarest scents in the world… But when reality hits and more attainable scents are the name of the game, what, I wondered, would some of our favourite social media fragrance commentators choose…?
Persolaise
Splurge: If money were no object, I'd love a full bottle of vintage Diorissimo extrait (price… priceless?) in the famous, gold-topped Baccarat flacon. Actually, I'd be happy with some vintage Diorissimo in ANY bottle, but if we're dreaming, let's throw in the Baccarat. I could probably write a whole dissertation on why I love the perfume so much, but if I had to sum up my feelings, I suppose I'd say that, for me, it is THE most perfect example of a perfumer both reflecting nature and putting his own personality on it. Roudnitska's nose was being guided by the scented gods when he made it. It is an absolute masterpiece.
NB: You can see this very Baccarat bottle at the Dior: Designer of Dreams exhibition in the V&A.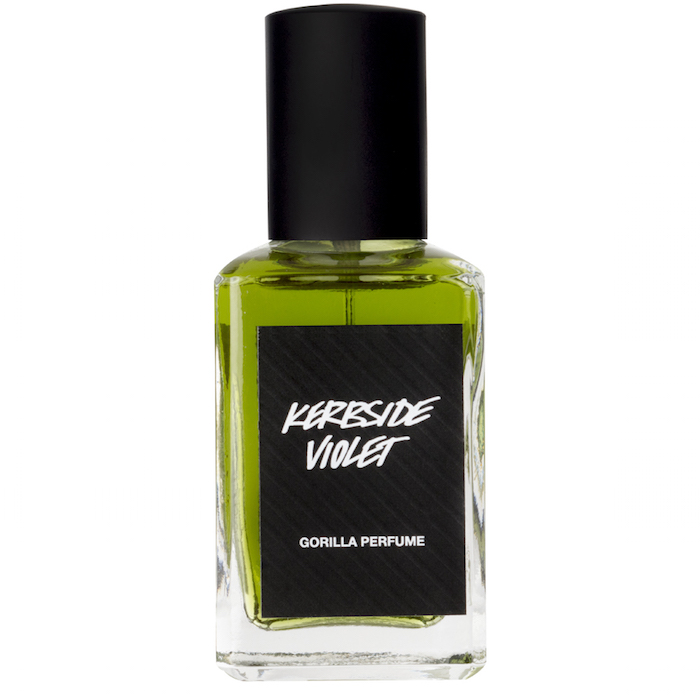 Save: I might go for Gorilla Perfume Kerbside Violet £29 for 30ml eau de parfum from Lush: a modern, uniquely urban take on florals, mixing that strange, green, lung-filling 'openness' of violet leaf with smoke, concrete and exhaust fumes. Genius.
Viola Levy, Scents & the City
Splurge: If money were no object, I would go for a dazzling bottle as much as the fragrance itself – and for stunning perfume bottles, you can't go wrong with Lalique (they pretty much invented the concept!) Their limited edition Crystal Collectible Bottle in Naïade €1,200.00 is a miniature work of art, featuring a mermaid-like Art Deco figurine as the stopper, while the fragrance inside: 'Lalique de Lalique' ticks all the boxes when it comes to my favourite perfume notes (jasmine, rose, blackcurrant and sandalwood). I like to think of this scent as the equivalent of an off-the-shoulder cashmere cardi – old-school elegance with subtle sex appeal. Plus you can never go wrong with a mermaid, can you?
Save: Coty's L'Aimant,£14.49 at Boots for 50ml eau de toilette, would be a no-brainer. Created by François Coty (dubbed 'the father of the modern perfume industry') it was launched in 1927 at the Galleries Lafayette in Paris and is an incredibly romantic concoction. The backdrop was the Roaring Twenties – of girls emboldened by their contribution to the war efforts and the greater freedoms this had allowed them – which lead to the perfume being promoted as 'the pure essence of Modernism – vivacious, warm and magnetic – the passionate woman's perfume.' Certainly it's similar to No.5 in its composition: sparkly aldehydes, rose and jasmine (always a winning combination for classic scents), but it's got a lighter spring in its step and a certain sparkle all of its own.
Sarah Gallogly
Splurge: If money were not an issue I would blind-buy Mendittorosa Osang. It has a lot of my favourite notes in it such as honey, frankincense, myrhh, labdanum and sandalwood and Mendittorosa is a perfume house I would really love to explore further. I recently tried a sample of Le Mat and it's straight up beautiful! I can only imagine how spectacular Osang is…
Save: For a fragrance under £40 I believe you can't beat Lush and I would reach for I'm Home £25 for 30ml eau de parfum, or Cardamom Coffee £39 for 30ml eau de parfum– both wonderful and with sweet, resinous depth. Lush make excellent and creative perfumes for such an affordable price, and I'm a big fan.

Sam Scriven, I Scent You a Day
Splurge: My fantasy bottle would be Aedes de Venustas Pelargonium £210 for 100ml eau de parfum, without a doubt. The first time I smelled it, I got emotional. That's happened about twice in my life, and as a blogger, I've smelled thousands of scents. Pelargonium is a woody floral, but so seamlessly blended it's like a cloak of iridescent fairy wings merging into each other. It's mainly geranium, but it's also musk, oakmoss, spices and smooth orris. Just perfection.
Save: There's a huge choice of great value fragrances at the other end of the spectrum, but if I had to narrow it down, I'd go for Lanvin Arpège £29.99 for 100ml eau de parfum.  It's a classic aldehydic chypre created in Paris in 1927 and it makes me feel like a grown-up sophisticated lady even when I'm in pyjamas. Trust me, that's powerful. Because my pyjamas don't even match.
Viola Cserkuti
Splurge: If money wouldn't matter, I'd possibly get a lot of raw materials and make something, or rather experiment with my favourite notes: say, a kilo of Iris butter? I'd be pretty over the moon if I could go into Fortnum & Mason and buy a super fancy Caron bottle and get it filled with Farnesiana from one of those glass samovars (price on request!)
Save: I'm a big fan of discovering affordable scents in unexpected places. I love &Other Stories's Sardonyx Fire £28 for 50ml eau de toilette, it's very on-trend with a lot of iso-e super and ambroxan, metallic and musky with sweet florals in the background.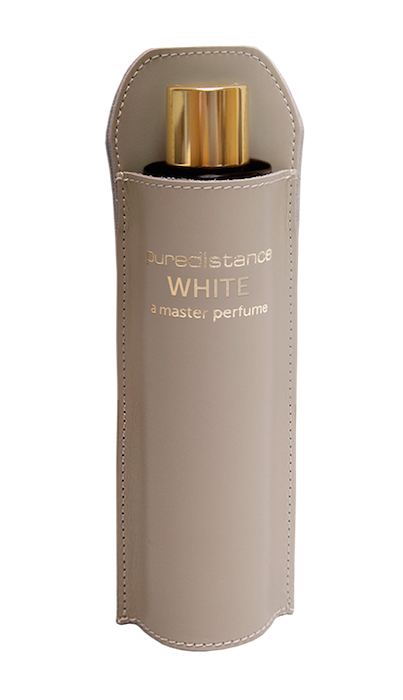 Blueberry Chicks
Splurge: The first perfume I'd choose is unavailable today, but if somebody had a sealed version I would have spent my (imaginary) thousands on La Rose Jacqueminot by Coty. I love rose and it is a legendary perfume. It was used by one of the last Romanoff princesses! For a modern perfume, it would be Puredistance White £455 for 100ml eau de parfum – because it smells like diamonds! I have never met a fragrance that's so deliciously 'posh' and yet fresh. The first thing that comes to my mind when I smell it is a sumptuous ballroom full of finely dressed ladies.
Save: Jennifer Lopez Deseo £10.95 for 50ml eau de parfum, on the contrary,  is a recollection of a tropical holidays on the beach. A sweet memory doing nothing all day, with a pina colada in one hand and a book in the other.
Having salivated at the thought of the luscious lottery-win type fragrances mentioned above, and added many of the budget-friendly options to my own shopping basket, of course I couldn't resist throwing my own scented suggestions into the ring…
Splurge: Oh go on, then, I'll have a bottle of the original Guerlain Mitsouko, from when it was first released in 1919. Can you imagine? The thing is, I'd want to time-travel back and buy it myself, dressed to the nines in a velvet Opera coat by Elsa Schiparelli, with an ebony cigarette holder and scarlet lips, being shockingly daring yet romantic – presaging the turn of the century and those Bright Young Things to come. One spritz of this (well actually, as money is no object, several lavish applications) and I could snuggle in the cinnamon infused, milk-lapped plump peach skin and oakmoss for hours. In reality, the current reformulation by Thierry Wasser is as close as we'll get, thanks to oakmoss restrictions, and it still smells *expletive* wonderful.
Save: If you're looking for something with a sassy swagger, which smells about ten times more expensive than it is, consider unleashing your inner Diva with Emanuel Ungaro's much-overlooked masterpiece. First released in 1983, it's a pleasingly buxom affair of softly powdered rose and iris with a purr of ylang ylang and sandalwood. And the perfumer? None other than Jacques Polge, darlings. Yes, he of the many, many Chanel fragrances. But this can be snapped up at £29.95 for 100ml eau de parfum. I know. You're welcome.
By Suzy Nightingale