The scent of hope is in the air… While we've all been fragrancing our homes – and ourselves – to revive flagging spirits or give us a perfumed pep of much-needed energy; we've been so heartened to see some of the fragrance houses responding to the Covid-19 crisis by giving back to charity.
At a time when many smaller businesses and retail shops are struggling to survive, through various lockdowns and economic uncertaintly; their philanthropy is all the kinder, so therefore all the more meaningful to support.
Many fragrance houses halted production of perfumes during the very first lockdown, last year – LVMH using their factories and perfumer's alcohol to make bottles of hand sanitiser instead of their usual scents – and  Miller Harris incredibly donated their entire stock of handwash, hand lotion and soaps to Age U.K.
Back in April, Acqua di Parma launched a #stayhome charity, donating 100% of their online revenue for the month to help fight Covid-19. Then Symrise stepped up and asked nineteen of their perfumers to collab on a Hero Cologne they gifted to frontline workers; and a little while ago, Fragrance Du Bois gave a super-glitzy rainbow-jewelled bottle of of their Oud Bleu Intrense fragrance (worth £5,000!) as an NHS raffle prize.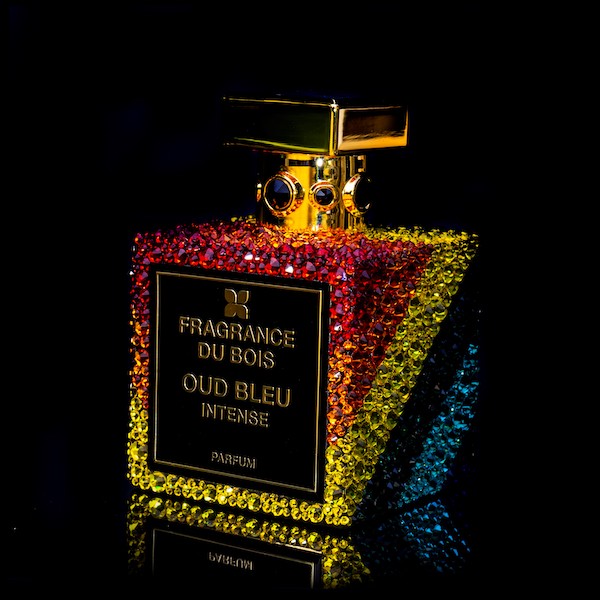 Floris found a cause close to their hearts (and heritage) by setting up the Florence Nightingale White Rose Appeal – donating 15% of profits from their iconic White Rose fragrance, a favourite of the famed nurse, who reportedly had bottles shipped to her during the Crimea War. We're sure she found much solace in the classic scent of velvety roses swathed in cool, powdery iris and musk. In addition, an actual white rose for a nurse can be purchased at £5, as part of a display at Westminster Abbey the appeal are creating.
Currently, we're also loving the limited edition Speranza (Italian for 'hope') fragrance that Sarah Ireland's created in aid of NHS Charities Together. Taking inspiration from the Amalfi Coast, we follow a perfumed coastal path to a fizz of sun-warmed pink grapefruit and juniper berries, gently enlivened with black pepper, as hyacinth and jasmine blossom amidst a warm hug of amber and blissful lavender.
Whichever of the fragrance houses supporting charities and key workers you want to explore, there really hasn't been a better time to try some uplifting scents at home – a kindness to yourself and the causes you'll be supporting…
By Suzy Nightingale