Inspired by the mythical Goddess of the Moon, the latest fragrance from the proudly British heritage perfume house of Penhaligon's is an Homeric ode to a silvery, moonlit romance.
Luna is an enchantingly mysterious floral that opens with freshness and then reminds us of sunsets slowly sinking into warmly misty nights sprinkled with twinkling stars, a glowing warmth to offset the cool, inky depth – oh yes, this moon has a dark side, too…
The Goddess is not alone, for her mythically inspired fragrance partner, Endymion, has been around for a while, but Penhaligon's have ramped up the intensity to make him positively smouldering – how can Luna (or we?) resist?
Penhaligon's say: 'Endymion is a firmly established part of the Penhaligon's collection, and now we have launched a concentrated new version, an intense eau de parfum. Endymion Concentré is a luxurious interpretation of a classic, still a fragrance of contrasts, bright and sensual, light and dark, grounded by leathery suede; distinctly masculine and deeply romantic.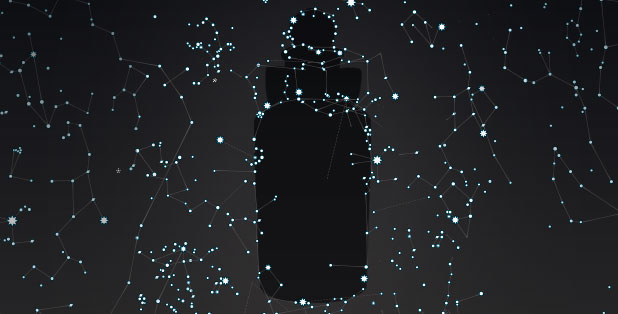 "In ancient Greek mythology, Endymion, the most handsome son of Zeus, was placed into a perpetual slumber by the Goddess of the Moon so that she could gaze upon him forever, his stunning face unmarked by the passage of time. The wishes of the Goddess were granted, and Endymion slept on for all eternity, his smile everlasting. And no wonder, for he spent his life forever dreaming that he held the moon, Luna, gently in his arms."
So to partner Endymion we created Luna, a new fresh floral offers a feminine counterpart to the woody leather notes of Endymion Concentré.  Inspired by the light of a magnificent crescent moon that brightens one's dreams, this luxurious new fragrance captures the intoxicating spirit of the mythical Goddess of the Moon. Hypnotic and sensual, Luna shines up from the dark water, illuminating the ink-coloured night sky.  Opening with the bitter freshness of orange bigarade, the heart unfolds with the crisp lightness of juniper berry, rounded off with the sensuality of a dark woody base.'
A romance that we hope continues for years to come, this star-struck duo are stunningly packaged, too…
Luna £128 for 100ml eau de toilette and Endymion Concentré £120 for 100ml eau de parfum
Buy them at Penhaligon's