Is there anything as satisfying in these cold, dreary days, as settling by the fireside, reclining on a chaise lounge (or lounging on the sofa in your favourite old pyjamas – however the mood takes you!) while sipping a cup of hot chocolate (or, y'know, gin) and getting your nose stuck in a good book? When the tome you've chosen is all about fragrance, all the better – and a great add-on gift for your fellow 'fumeheads, too.
You can find an entire library in the Fragrant Reads section of the website – but these top this booklist of our seasonal, perfume-themed recommendations. (Click on the blue book titles to find them on-line.)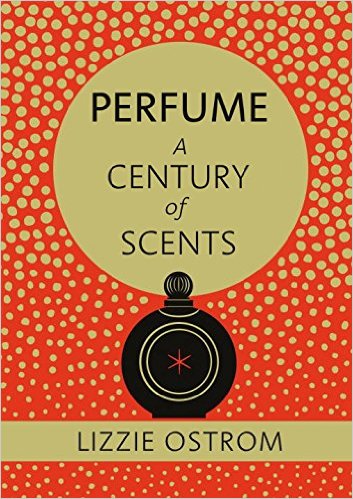 Perfume: A Century of Scents by Lizzie Ostrom
Under the premise of 'every perfume has a tale to tell' the wonderful olfactive adventurer, Lizzie Ostrom, explores signature scents and long-lost masterpieces while waxing lyrical about the often wildly wacky characters and campaigns that launched them. Lizzie tells each tale with her trademark wit, yet filled with fascinating facts. We were glued to the pages from the moment we first held a copy, and this completely charming, totally accessible book is a real treasure trove of memories to savour.

Essence & Alchemy by Mandy Aftel
More than a history of fragrance, this book brilliantly looks behind the scenes at the evolution of fragrance-making, and packs plenty of info about essential oils and their attributes.  A 'natural' perfumer herself, working only with botanical essences (and with her own fragrance line, based in California – Aftelier – and in the closing chapters it segues into a how-to book that's a good place to start if you want to become your own 'perfume mixologist', and deepen your understanding and love of perfumery by having a go at making fragrance yourself…

A Natural History of the Senses by Diane Ackerman
This one can be difficult to get hold of, but is often available on Amazon's second-hand marketplace. Do find it if you can – Ackerman's writing is exquisite – we'd call it poetic, actually – exploring and explaining not just the sense of smell, but all the senses.  In the first chapter – Smell – she looks at scent and memory, at roses, at sneezing, at the way our health (and what we eat) impacts on our body odour.  You'll learn answers to questions you never knew you had, and though this book is over 20 years old, it's timeless…
The Diary of a Nose: A Year in the Life of a Perfumer by Jean-Claude Ellena
A quiet and thoughtful man who works in his own hilltop atelier well away from the hustle and bustle of the commercial perfumery world, this chronicles Jean-Claude Ellena's thoughts, inspirations and global travels while working on new launches.  Most fascinating to us is the short section at the back in which Jean-Claude shares some of the harmonies and accords he's perfected over the years:  his aim is to create a specific scent with the minimum of notes.  Who knew that you could conjure up the scent of sugared almonds with just vanillin, benzoin and benzaldehyde…?
British Perfumery – A Fragrant History
Dedicated to the fascinating history of British Fragrance (dating back to the 16th Century), this stunning book takes you on a journey through the esteemed heritage of The British Society of Perfumers, their famous clients (including royalty) and follows the scented trail right through to the great British houses carrying the fragrance flag today, and in to the future.
Formed in 1963, the British Society of Perfumers came together as a way of helping individual perfumers improve their status and deserved recognition as leading lights of the creative output this country offers the world. Celebrating the profession past and present while marking their own 50th anniversary, the book was conceived by their President – John Bailey – working with contributors Helen Hill, Yvonne Hockey and Matthew Williams. Beautiful, packed full of facts and endlessly delve-in-able, we think it's definitely one to place on a coffee-table to have your guests swooning…
Writing about perfume really is an art all of its own. (If we do say so ourselves!) So from these fragrant reads. we are sure you'll find something to set your senses alive – something to gift to a fragrance loving friend or to keep for yourself.
What other scent-centered books have you been getting your nose stuck into, lately? Do get in touch by emailing  [email protected] and let us know if there's anything missing from our ever-expanding bookshelves…
Written by Suzy Nightingale