For edeniste, 'the link between scent and mood has long been known and talked about, but never been scientifically proven when it comes to perfume. Now for the first time, the worlds of cutting-edge olfactory neuroscience and classic fine fragrance are brought together' – discover your own perfumed possibilities… now welcoming FULL-SIZE edeniste fragrances for you to try in our shop!
Do you need to sleep better, boost your energy levels and want to feel happier (all while being beautifully scented, of course)? Well, we've never seen our Co-Founder Lorna McKay more excited than when she returned from the launch of edentiste.
Literally bouncing up and down as she recounted her meeting with the visionary founder, Audrey Semeraro, in the words of the brand, they are 'Blending the science of emotion and the art of perfumery,' while for Audrey, it's about 'redefining the mission of the perfume industry with the first generation of active wellbeing fine fragrances…'
Each edeniste fragrance has been 'charged with active molecules clinically proven to boost our mood and elevate our emotions.' And when they say proven, they mean it. The wellbeing effects of these fragrances haven't been left to hearsay, as with so many other aromatherapeutic type perfumes, oils and unguents available – the edensite scents have been tested by neuroscientists, literally showing which parts of our brains light up when we positively respond to the perfumes.
But it's been a long journey to get to this place of perfumed possibilities, and it involved challenging the entire fragrance industry itself. You can read all about the birth of this fascinating fragrance house, in our page dedicated to the edeniste story; but now that we have the full-size bottles available, let's dive in to the scents themselves…
The edeniste collection encompasses the most divine eaux de parfum and Lifeboost® essences – think of these as olfactive wellness juices to boost energy levels, happiness or even allowing you to drift off to sleep surrounded by the most gloriously soothing scent – the edentiste collection contains 'the highest-level olfactive neuroscience, combined with the highest level in fine fragrance.' You can choose to layer the eau de parfum with a Lifeboost® or wear them alone – let your feelings and needs guide you to the right fragrances for each day…
Dream Lifeboost® £68 for 30ml eau de parfum
'A soothing aromatic herbal musk. The warm-skin facets of Spanish labdanum essence, wrapped in an overdose of feather-soft white musks, fosters peaceful dreams. Open yourself up to a pure, soothing vision of the world that surrounds you and let go.'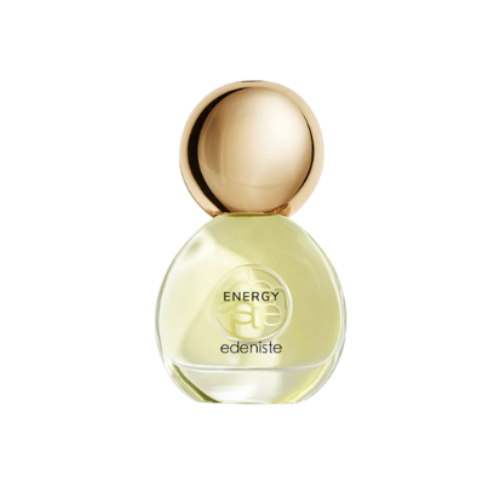 edeniste Energy Lifeboost® £68 for 30ml eau de parfum
'A reviving musky woody citrus. A refreshing splash of citruses from Italy, infused with the energizing essences of peppery bergamot and regenerative grapefruit, boosted with zingy ginger absolute from Ethiopia. As bright and empowering as a tall dewy glass of freshly squeezed juice. Get up and glow.'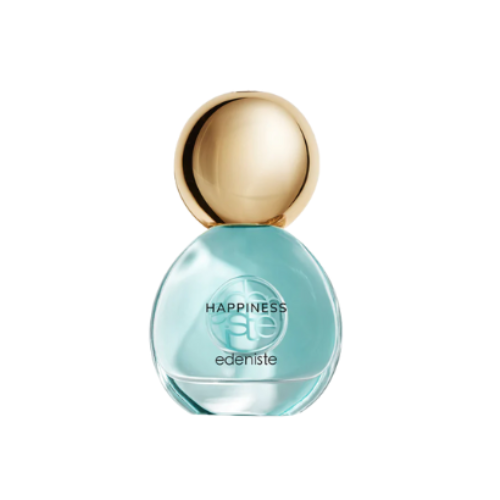 edentiste Happiness Lifeboost® £68 for 30ml eau de parfum
'A joyful woody fruity floral. A sparkling essence built around an exotic mango accord spiked with juicy, colorful notes of raspberry and watermelon, on a base of pure Virginian cedarwood essence. Surrender to the exhilarating beat of its fizzy tropical delight. Feel the bliss.'
edeniste Relax Lifeboost® £68 for 30ml eau de parfum
'A mellow solar white floral. A solar Madagascan ylang-ylang essence matched with a creamy monoi note – the name means "sacred oil" in Tahiti –, wrapped in pure jasmine sambac absolute from India and relaxing Madagascan vanilla absolute. Relax, feel the sun shining up above, let yourself be rocked by the sound of the waves and trees swaying in the breeze… You're in Eden.'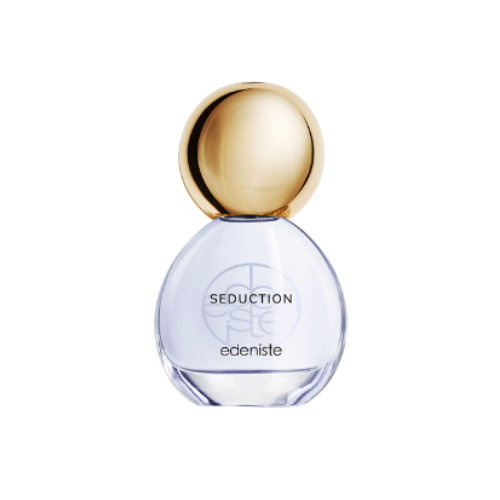 edeniste Seduction Lifeboost® £68 for 30ml eau de parfum
'A sensual amber floral musk. Free your mind with the essence of seduction in a timeless floral elixir enriched with addictive musky notes. A hyper-sensual aldehydic blend with a glamorous vintage vibe and hint of animal magnetism that will mellow your mood and ignite your sensual power. Let yourself glow.'
edeniste Wellbeing Lifeboost® £68 for 30ml eau de parfum
'An uplifting spicy green floral. A confidence booster with zingy Ethiopian ginger absolute and crisp pink peppercorn absolute from La Réunion. The quintessence of easygoing wellbeing, captured in a luminous accord of fresh spices and green notes enhanced by two of the most precious ingredients in perfumery: Indian jasmine absolute and iris concrete from China. Dive deep into your inner self, feel its uplifting sense of comfort. You're golden.'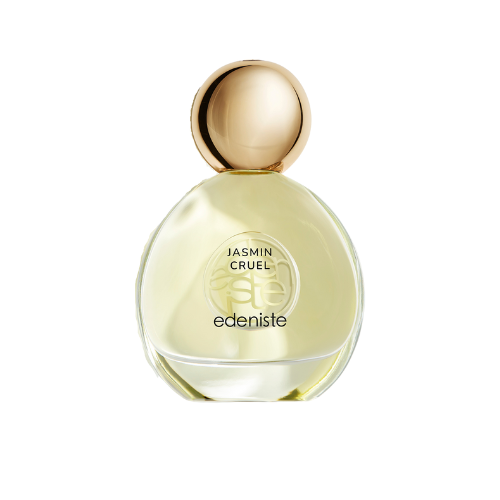 edeniste Jasmin Cruel £130 for 100ml eau de parfum (30ml also available)
'A caressing solar white floral. We call it cruel, but that's just because once you wrap yourself in its radiant creaminess, you'll find it hard to do without it. This is an exuberant bouquet of white flowers at their most sensuous. Indian jasmine absolute is the star here, but Aurélien Guichard brings out its lushness with a glamorous, luscious, coconutty tuberose, underlined with milky sandalwood. Honeyed Tunisian orange blossom absolute infuses the blend with solar energy. Pair with any Lifeboost active and bask in the light.'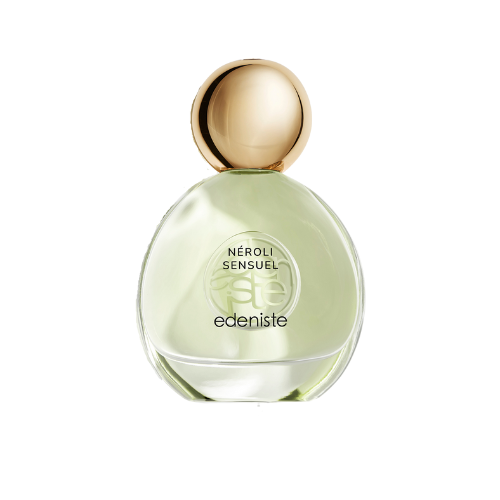 edeniste Neroli Sensuel £130 for 100ml eau de parfum (30ml also available)
'A tender white floral. It's the name given to the essential oil drawn from orange blossom (here, a glorious extract from Tunisia). It's also the tender heart of the colognes so beloved by the French from early childhood… Neroli is a uniquely luminous floral essence, capturing the sun-kissed scent-scape of the Mediterranean in its pure white petals. Aurélien Guichard underlines it with zesty green petitgrain, fleshes out its cologne-like vibe with tender notes of crystalline pear and juicy white peach and wraps it in a clean musky aura. Pair with any Lifeboost active and be radiant.'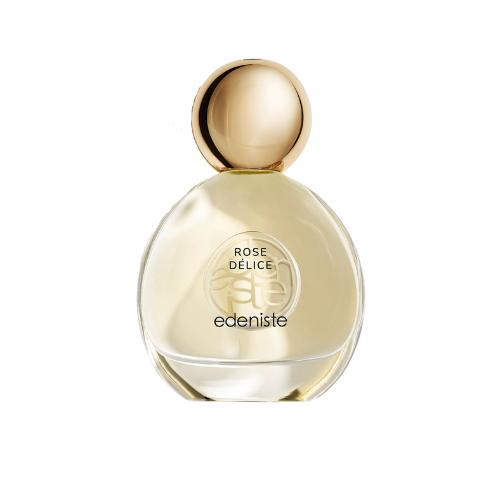 edeniste Rose Délice £130 for 100ml eau de parfum
'A delightful fruity floral. This is rose, with a smile. Vibrant, colourful, flirtatious, the Queen of Flowers is showcased here with two rich natural extracts. Bulgarian rose essence brings its glorious radiance, refreshed by a sun-kissed splash of sparkling mandarin from Italy. French May rose absolute from Grasse – the rarest and most precious – adds its opulent sensuality. Notes of red berries, naturally present in some varieties of roses, tinge the vivid bouquet with playfulness. A velvety drydown of vanilla and musk wed scent to skin… Pair with any Lifeboost active and feel the delight.'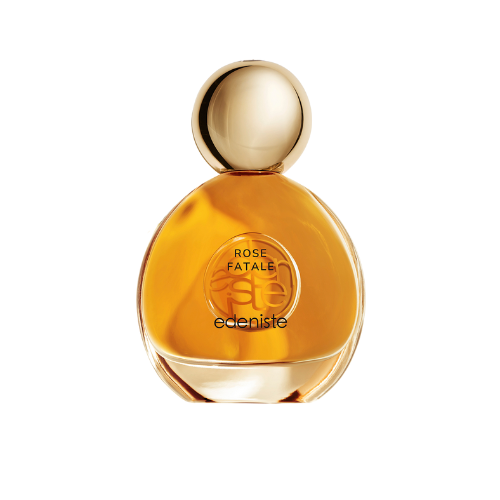 edeniste Rose Fatale £130 for 100ml eau de parfum (30ml also available)
'A regal ambery woody rose. Rose and oud may well be the most iconic accord in Arabic perfumery: a match made in scented Eden. Aurélien Guichard retells their mystical tales with a French touch, pairing rich, carnal, almost jammy rose essence from Bulgaria with a quality of oud distilled to brings out the precious resin's most elegant facets. Another favorite partner of rose, patchouli essence from Indonesia, spiked with cool nutmeg, bolsters the blend's rich texture. The skin-soft leather facets of Spanish cistus labdanum absolute shed their ambery light. It's the ultimate in self-care. Pair with any Lifeboost active and let your feelings rule.'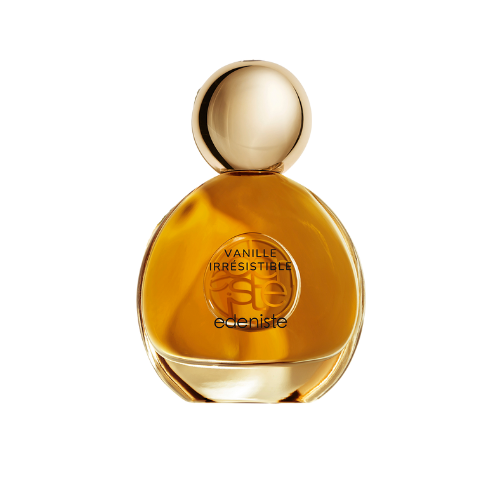 edeniste Vanille Irrésistible £190 for 200ml eau de parfum (30ml also available)
'An addictive vanilla. If we called it comfort food for the nose, we'd be remiss. This luminous and addictive duo of sweet and gourmand vanillas from Madagascar is so much more sophisticated… The secret to its radiance is a superb vanilla CO2 extract – one that preserves the most delicate facets of the precious pod. A lash of rum deepens its tones, introducing a second, darker quality of vanilla absolute. Aurélien Guichard underlines Its leather-like accents with a woody accord of mystical Somalian olibanum and smoky Haitian vetiver essences. Pair with any Lifeboost active and give in to your senses.'
edeniste Vétiver Imaginaire £130 for 100ml eau de parfum (30ml also available)
'An invigorating woody spicy citrus. With natural nuances of citrus, flint, wood, smoke, and earth, vetiver is a compelling fragrance all by itself. A primal, rooting scent that is also a classic of masculine perfumery (of course, it can be enjoyed by all genders). Here, Aurélien Guichard draws out the most sparkling facets of Haitian vetiver essence with a sunny cocktail of Italian fruit: bracingly bitter grapefruit and juicy mandarin, a delicate essence chosen.'
Written by Suzy Nightingale