Flowers, like anything, fall in and out of fashion. There can be a snobbishness about who grows what and where – and of course, perfume falls foul of this penchant, too.
With so many of us glorying in our gardens if we're lucky enough to have them – we felt it time to fling open the doors and invite you to Step Into the Garden with our latest edition of The Scented Letter Magazine.
In that issue, I explore flowers once religated as 'old-fashioned' – violet, peony, rose, magnolia and osmanthus – but which we're seeing increasing bouquets of proffered to perfume lovers of any gender.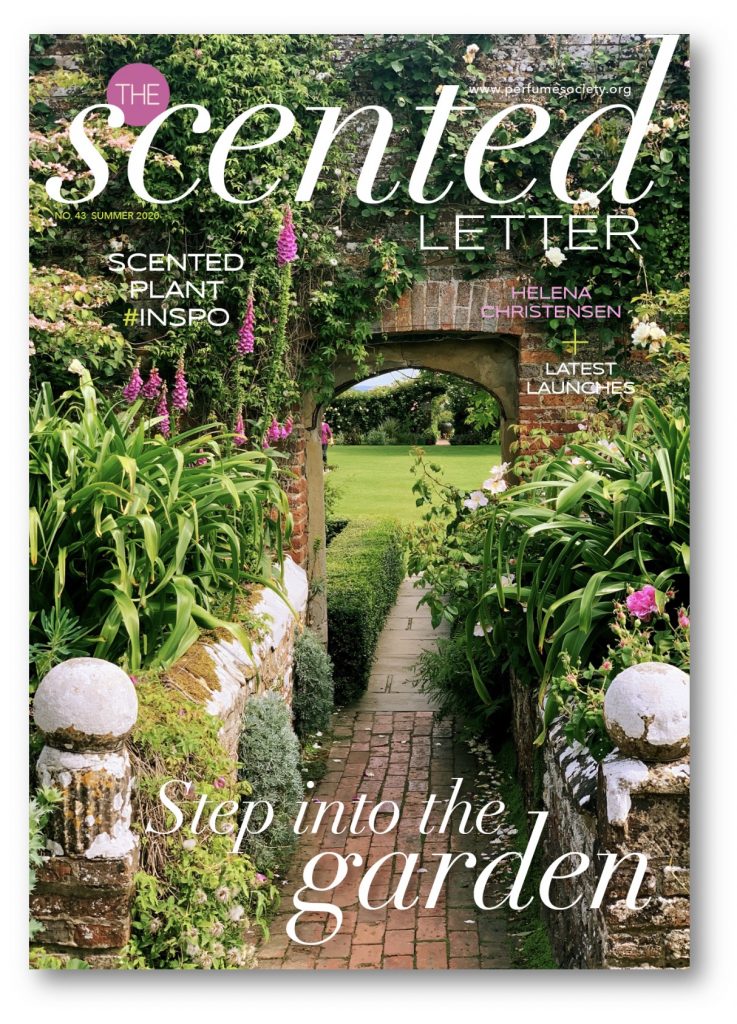 For floral perfumes were once for everyone, then marketing got involved and we were told only women wore flowery scents. But personal hygiene guides were published throughout the 19th Century, warning women to use floral fragrances 'with caution', and, as Cheryl Krueger explains in her essay Decadent Perfume: Under the Skin and Through the Page, they offered advice on 'the careful selection of an appropriate scent, proper dosage and strategic application…'
There are so many other 'forgotten flowers' we're loving to smell in scents these days, though! And freesia is a favourite. Originating in Africa, A plant collector, Christian Friedrich Ecklon, honoured his friend Friedrich Heinrich Theodor Freese (1795-1876) by naming the flower after him.
Filling a room with glorious sweetness, these delicate, multi-coloured flowers smell nose-tinglingly fresh with a hint of citrus, but they're frustratingly elusive. Try as they might, perfumers have never been able to naturally capture the scent. As perfumer Alienor Massenet explains:
'Freesia in perfumery is an imaginary reconstitution – but the smell is gorgeous.' So: it's produced synthetically, adding a hint of green sweetness – and airiness – to fragrance creations. Alienor adds: 'It's smells like tea, actually.'
And I just adore this quote about freesias that Hugh de Sélincourt wrote in The Way Things Happen:
'The happiness of that afternoon was already fixed in her mind, and always would the scent of freesia return it to her mental sight, for among the roses and violets and lilies and wall-lowers, the smell of freesia penetrated, as a melody stands out from its accompaniment, and gave her the most pleasure.'
Why not capture a whole day of melodic happiness by trying one of these freesia-filled fragrances…?

A snapped-stalk, florist's shop galbanum rush: nectar-drenched freesia amidst armfulls of orange blossom.
Miller Harris Sublime Blossom £85 for 50ml eau de parfum
Symphonies of fresh flowers, freesia sparkling dew drops over fruity rose petals on a powdery bed of musk.
Storie Veneziane Palazzo Nobile Blooming Ballet £136 for 100ml eau de parfum
Vintage vibes as carnation, daffodil, marigold and pepper spice up soapy white florals; the freesia resplendently poised.
Calvin Klein Eternity £35 for 30ml eau de parfum
Transcendental lotus flower and sheer jasmine float freesia atop creamy vanilla and sandalwood, laced with musk.
Kayali Musk 12 £84 for 50ml eau de parfum
A contemporary take on freesia's fresh-airyness, contrasted with fiery black pepper and earthy clove-like carnation.
Diptyque Ofrésia £98 for 100ml eau de toilette
By Suzy Nightingale