With a summer of sporting events ahead, in our Fragrances For series this time we're suggesting Track & Field as a fragrant theme. The Commonwealth Games 2022 have begun in Birmingham, and of course we're also celebrating the ongoing success of the brilliant women's England football team getting to the final, woo hoo! Whether you're sporty yourself, prefer being a spectator or are simply looking for some lovely fresh, summer-y scents to wear – we got you covered, no matter what your team's colours are…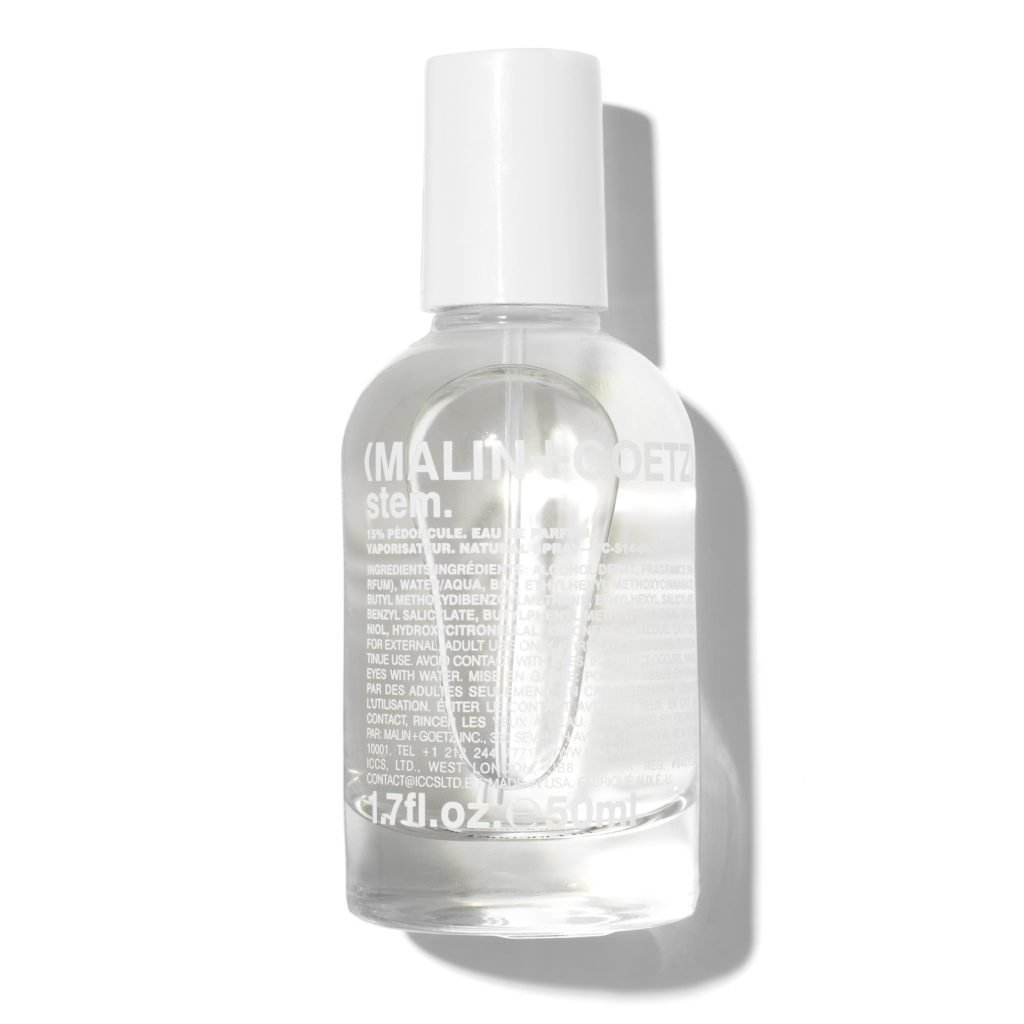 Freshly snapped stems and verdantly green undergrowth give the feeling of being in the middle of a field on a summer's day (now that could be indulging in your favourite sport, or perhaps watching on the sidelines with a picnic, which is our preference!) A gorgeously dewy floral bouquet at the heart features hyacinth florets, wild freesia greens and zesty mandarin leaves, with blossoming rose centifolia stems and jasmine buds on an earthier, soul-nourishing base. The flowers proffered to the winners on the podium, perhaps?
Malin + Goetz Stem £78 for 50ml eau de parfum
Sneaker addicts will want to get their noses on this – an amazingly lifelike scent of new out the box sports pumps in perfumed form! Think the squeak of clean rubber on a court, freshly buffed white leather gleaming in sunshine. What's more, sing a clever micro-encapsulation technology in a water-based solution, the spray, they say,  'works the miracle: a scent of newness and cleanliness will diffuse for a long time as you walk. At ease in your shoes, the world and success lie beneath your feet!'
Officine Universelle Buly 1803 Eau Gymnastique €70 for 500ml spray
Creative Director Jeremy Scott knows about delivering freshness, and always with a cheeky wink. Having done a limited edition scent for Adidas Originals in a shoe-shaped bottle, we think sporting types will love the wonderful whimsy of seeming to spray a cleaning product on your body in the locker-room! In fact, inside, the juice itself is a joyously refreshing blast of zesty mandarin and bergamot going to work on your nose, before a raspberry juiciness, rich ylang ylang and luminescent woodiness.
Moschino Fresh Couture £51 for 50ml eau de toilette
A suitably victorious incarnation of the heroically themed fragrances 'seizes with its power and seduces with its freshness.' Freshly squeezed lemons offer the juicy bite here while the woody notes of incense wrap tendrils of soft smoke around a purr of vanilla in the base. Spiced tonka bean is the delicious finale for this scent inspired by 'subtly celebrating modern masculinity.' We say: any gender who adores the juxtopsition of vibrancy and woodiness would love this – leave everyone else on the track in your smoke trail!
Paco Rabanne Invictus Victory £58 for 50ml eau de parfum
We've not forgotten about the swimmers – those of you plunging in to the pool (whether it's in a stadium, or more serene settings on holiday) might like to imagine for a moment that you're bathing 'In a mythical ocean,' where 'a sea shell gives birth to the goddess of love.' Well it's more romantic than a swimming cap and dry robe, anyway! Here, 'Desire lingers beneath the shimmering surface' with yuzu, pink pepper and seaweed glistening on slippery rocks, a salty undertow of ambergris and driftwood beckoning you further in.
Sarah Baker Atlante £145 for 50ml extrait de parfum

Written by Suzy Nightingale