Floral Instagrammers are on the rise – and no wonder, with all of us desperately seeking solace in gardens (if we're lucky enough to have them) and open spaces, of late. Scroll down for some of the *most* exquisite flower-filled feeds we love to follow, and think you will, too…
Once upon a time, Instagram seemed full of pictures of avocado toast and cats, but it's the floral Instagrammers really making it their own, right now. If you search for the hashtag #garden, it currently has over 56.4m posts attributed to it, while #flowers has 190m. And there are so many more, similarly floral-themed hashtags, each with several million posts (and counting).
So why are we seeing such a floral show on Instagram (and oither social media) right now? Well, it's been proven that even looking at pictures of nature and open spaces can dramatically lower your blood pressure and improve your mental health. But more than that, we think people are just craving nice things to focus on for a while each day. We certainly are!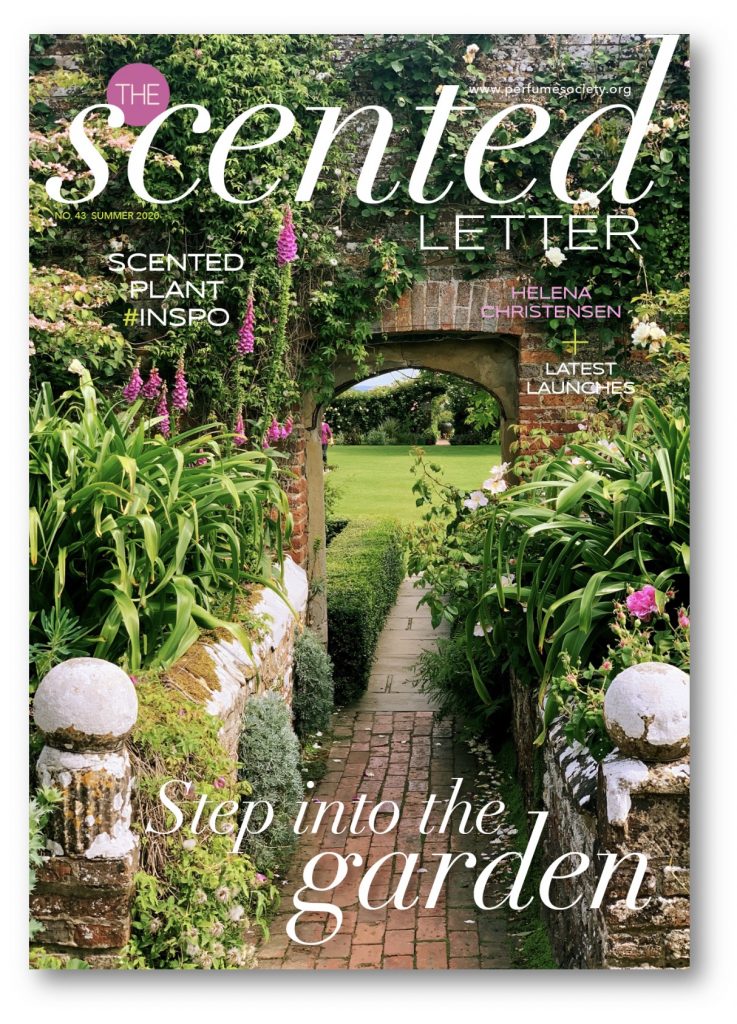 That's why we devoted our latest issue of The Scented Letter magazine to all things bright and beautiful, inviting you to Step In To the Garden and explore with us, which you can do for free online if you're a VIP, or in print if you want a glossy, gorgeous magazine to sit in your own garden with.
Meanwhile, here are just a handful of the brilliant floral Instagrammers we follow, and if you scroll through their feeds you'll see exactly why we're so in love…
@cultivatedbychristin
Christin Geall is enormously talented and here shares her beguiling ideas on design, nature, culture, horticulture. The kind of floral feed that makes you want to immediately dance barefoot into a meadow and turns floral arrangements into a pure art form.

@cnliziqi
These stunning (and so relaxing) IGTV films follow Li Ziqi's adventures as she strolls through flower-filled meadows, picking blossoms to cook with, to arrange into stunning, so-simple floral arrangements, and even make her own floral hydrolates with a copper still in her garden.
@honeysuckle_and_hilda
A florist, writer and brilliant teacher based in Oxfordshire, Claire Victoria Bowen taught our own Co-Founder, Jo Fairley, how to create the most beautiful (yet seemingly effortless) bouquets. Truly inspirational, you'll never look at your plants in the same way: here, everything in the garden is beautiful.
@goldfinchelson
Looking for all the world as though you've stumbled across some undiscovered Vermeer paintings, the work of artist and photographer Tracy Goldfinch Elson is filled with ethereal light, love and touches of great humour. We're regularly stopped in our tracks by their other-worldly beauty.
@kristengvy
Head judge on the Netflix series, The Big Flower Fight (which we've binge-watched with joy), named one of the world's top florists by Harpers Bazzar; Kristen Griffith VanderYacht's feed is filled with the exuberance and artistry he's become (rightly) famed for.
@swallowsanddamsons
A patchwork quilt of quintessence, Sheffield-based florist Anna Potter's account is a glory of colour and style, featuring just the kind of artfully rumpled and 'undone' arrangements we favour, and providing a wealth of inspiration to brighten up your every day. How we revel in it.

@her_dark_materials
Cotswold-based Ros is one of those photographers who conjures magic from every subject she turns her camera to. From gorgeously swooning bouquets to simply capturing the cracking of an egg or pasta drying, draped nonchalantly over the back of a chair: flowers seem to glow in the gloom for her.
@tangleandthyme
A floral design studio, eco-florist (with gift subscriptions available) and cutting garden in North Essex, we marvel at the skill of show here – and how much fun they seem to be having! Also, absolutely any feed showing donkeys (and humans) wearing floral crowns gets our vote. Instantly smile-inducing!
@jamjar_flowers
A riot of colour and creativity, Jam Jar Flowers create the most jaw-dropping floral instillations, seasonal floral arran gements and dress gorgeously glam events. We dream of re-creating their coloured glass bottle-filled window (though kind of dread the dusting, so might just gaze in wonder, instead…)
@my_botanical_heart
Dianna Jazwinski is a professional garden photographer based in Sussex, and oh my gosh, her work is laden with the kind of imagery that makes our faces turn into the heart-eyed emoji. Ravishingly laid out and perfectly captured, flowers look so perfect in her hands you'd swear they were crafted by angels.
@everdandysilverfox
Alex Musgrave combines two of our favourite things – lovely reviews of fragrances, often thoughtfully themed around poetry and art, and simply beautiful pictures of flowers in various settings. Our favouites are those captured as they become blowsily over-bloomed. Always a treat to read and see.
@commonfarmflowers
Delivering across the U.K. – 'Our dream is that everybody should assume that they can buy exceptional quality, British grown flowers year round, that 'grown not flown flowers' should be the norm,' say husband and wife team, flower farmer and author Georgie Newbery, and artist Fabrizio Bocca. Bravo!
Written by Suzy Nightingale