What's your body language saying about the fragrance you wear…?
Givaudan's Fine Fragrance perfumers have created a new 'Delight' collection in collaboration with flavourists – the first fragrance house to specifically use body language research in order to better understand the pleasure we feel when wearing perfume.
The idea began when Givaudan encouraged a close collaboration between their flavourists and perfumers in Paris, New York, São Paulo, Dubai and Singapore. Two arms of the industry who never usually work together, the project also required the input of a non-verbal communications specialist. And their goal?
'Imagine your favourite flavour and the great feeling you get when you taste it: a powerful physical and emotional reaction that makes you crave more. Now imagine if we could bring that same level of desirability and moreishness to fragrances… That's exactly what Givaudan has been doing as part of a new global initiative called Project Delight.'
Intriguing, right? There's a definite correlation between that heady rush of pleasure we're consumed with when smelling a scent we love – we might describe it as 'delicious', 'moreish', or even 'addictive.' With no true language of its own, we liken fragrance to food and taste all the time – and of course many of the same ingredients are used across flavour and fragrance – so it completely makes sense that Givaudan are focusing on studying the two together.
As a starting point, they analysed '…those moments where lip-smackingly good flavours collide with equally delicious aromas,' composing evocative fragrance bases such as the candyfloss memories of a fun fair, the perfect buttered croissant we associate with a Parisian breakfast, the smoky-creamy mingling of a Brooklyn brunch and the glittering fizz of night out with cocktails. And Givaudan report 'the result is a revolutionary and exclusive set of bases for perfumers to work with… scents that are both aromatic… and appetising.'
Senior Flavourist for Givaudan, Arnaud, explained the exciting thing for him was that, 'as a flavourist, I work in a realistic, true to life way, while a perfumer works in the world of abstract and interpretation. In our collaboration on Project Delight, we wanted to mix these two strengths and add a realistic touch to our fragrance palette.'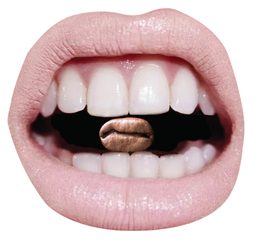 As part of their research, Givaudan carried out a groundbreaking consumer study, assessing non-verbal responses (such as salivation, surprise or swallowing) to different fragrances. The first time this type of methodology has been used in fragrance development, the research enabled their perfumers to develop a new range of special 'Delight' fragrance bases which, rather excitingly, further tests went on to reveal '…triggered higher levels of pleasure and craving than other bases currently available.'
In the future, will we be craving certain scents with the same hunger we feel for food? Well according to Givaudan, you'd better tuck in your napkin and get ready for the pleasure in a whole new way, because 'we have begun a voyage of discovery and will continue to explore further, opening up new possibilities for perfumers to entice consumers with new fragrances that spark pure pleasure…'
Written by Suzy Nightingale