Fragrance and literature have a scented symbiosis, a way of piercing beneath layers of logic to reach our most instinctive emotions. They tap into deep-seated memories, dare us to dream, and share the power to make us feel a certain way, even if we don't fully understand why. Consequently, English Literature is a particularly bountiful resource for perfumes – so many have taken inspiration from the pages of novels, hoping to evoke the atmosphere of the story itself, or exemplify famous characters through the ages.
This cultural crossover allows us to indulge in our greatest fragrant fantasies, immersing ourselves further in the myriad escape routes from reality we're beckoned toward within a library (or fragrance department); adding an extra olfactory appreciation for the world the author has created and, consequentially, giving greater context to the perfumer's composition.
Writers frequently allude to other senses when attempting to fully plunge the reader into a plot – the most skilled wielding the sense of smell as another character, almost, or underlining that most private, inner world the other characters inhabit. On the subject of smell and literature, of course we most often think of the brilliantly disturbing Perfume: The Story of a Murderer by Patrick Süskind, but as Catherine Maxwell reflects in her interdisciplinary and scholarly tome, Scents & Sensibility: Perfume in Victorian Literary Culture, 'Smell's evocative capacity, its connection to atmosphere and memory, make it a potent means of registering the particularity of a historical and cultural moment.' Even if it's not actual fragrances the author refers to in their work, Maxwell explains, 'Culture is still a factor for those more conservative aesthetes who prefer natural scents to to perfumed products; the flowers they enjoy are frequently enhanced with mythic or literary association.'
Whatever their procilvities, both author and perfumer have stories to tell: one in the words they choose to play with on the page, the other via scented chapters that slowly unfurl on your skin. Those of you who cannot suppress the almost iressistible urge to vigorously rub your wrists together having spritzed a fragrance might like to know this unnaturally warms up the top notes and makes them evaporate more quickly.
Some (rather melodramatically) say this 'destroys the perfume', but I prefer to liken it to flicking through the first few pages of a book – yes, you'll still get a sense of the story, but you may have missed some vital clues to the fragrant characters within; the narrator setting the scented tone, if you will.
Nothing worse than accidentally landing on a page and finding out whodunnit before you even know who's who to do anything to. The same is true of a fragrance – allow it to settle in properly before you make a hasty decision. Now, with that perfumed preface out the way, I'll dismount the lectern so we can dive into the scented stories themselves, and discover which you might be best paired with, for as Master Perfume Jean -Calude Ellena says:
'Perfume is a story in odour, sometimes a poetry in memory…'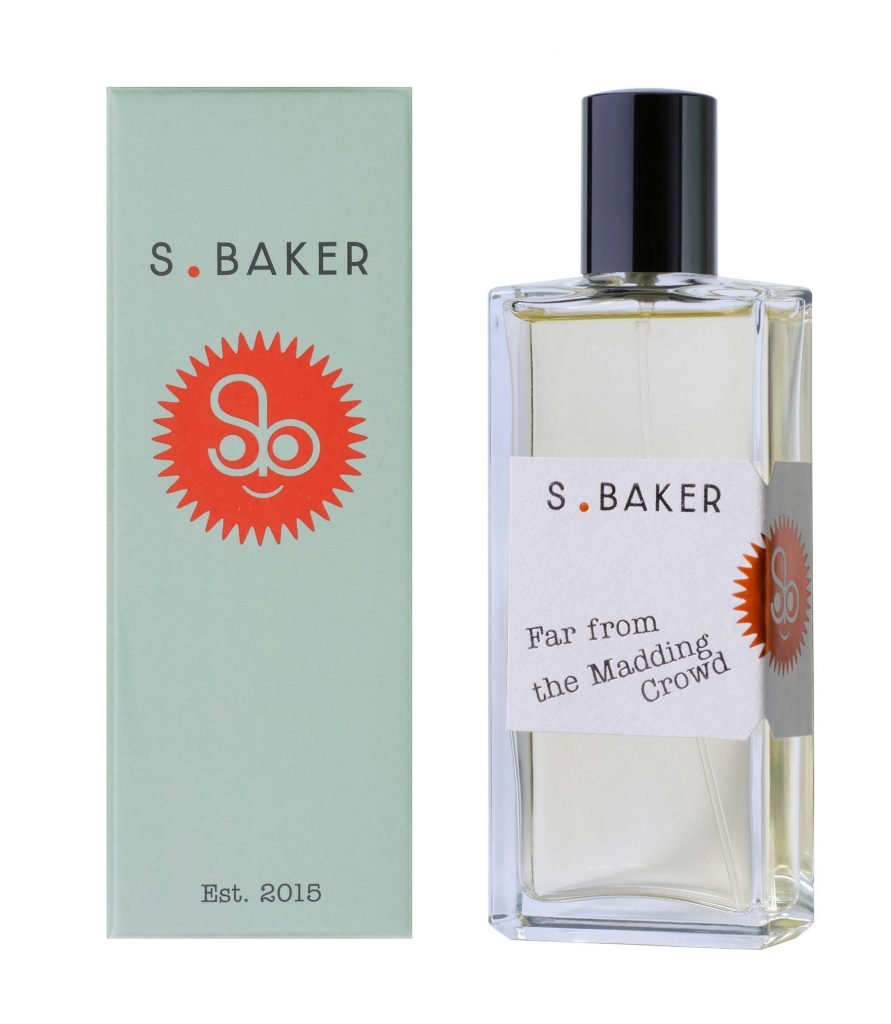 Sarah Baker Parfums Far From the Madding Crowd
Juxtaposing idyllic pastoral scenes with simmeringly intense emotions, this fragrance references Thomas Hardy's book of the same name, seeking to evoke an atmosphere that is, to quote Baker, 'simultaneously exquisitely beautiful and cruelly unforgiving.' Amidst the beautiful note of helitrope – a flower that often grows wild among ancient hedgerows – dangerous declarations and balmy evenings are poised betwixt the romantic idealism of a country picnic. Think long summer grasses, orchards filled with fallen fruits, wide meadows to run through in gauzy gowns, willows to sit beneath while passionately pining.
£95 for 50ml eau de parfum or try a sample in their Discovery Set for £25 / VIP price £21
Histoire de Parfums 1804 George Sand
Renowned for her androgynous pen name, Sand was 'the incarnation of the first modern woman', and forms a central part of the brand's literary leanings (which include an intriguing voyage via their 1828 Jules Verne and the rather more risqué 1740 Marquis de Sade). This vibrant throb of a scent tempts the senses with succulent pineapple before lavishly decorating with tall vases of white flowers and coming to rest on the warm, ambered sensuality of the spices that ripple throughout. If 'fruity' fragrances have previously made you recoil, come back into the fold with this utterly grown-up and bosomy embrace.
From £36 for 15ml eau de parfum
Parfums Dusita Montri
A writer, traveller and strong yet gentle man who spent a lot of time in Paris, this fragrance was not only inspired by one of his poems, the office he wrote in and the materials he used – it radiates a sense of his poetic soul. A refined and ultra smooth blend of sophisticated spices are seamlessly stirred through orris butter, rose and Oud Palao. Ah, but this is a sheer, spacious and uplifting oud that speaks of wooden desks, piles of papers, the gentle scratch of a fountain pen on parchment and writing as the sun sets. An elegantly comforting scent that feels immediately timeless, how perfect for perfumer Pissara Umavijani to honour her literary father in this way, and what an honour for us, the wearers, to share it.

Guerlain Mitsouko
Author Claude Farrère was a close friend of Jacques Guerlain, so when Farrère included a Guerlain fragrance in his novel Opium Smoke, describing 'Jicky poured drop by drop onto the hands blackened by the drug', Jacques was thrilled at the symbiosis and returned the favour by naming one of his greatest ever creations after a character in Farrès novel La Bataille. Conjuring romanticism as see through a woman's eyes, this scent is a complex unfurling of cinnamon infused, milk-lapped plump peach skin, the oakmoss trail that lingering beguilingly for hours. The masterful current reformulation by Thierry Wasser is as close as we'll get to the original, thanks to oakmoss restrictions, but oh it's a must-sniff for literary and perfume lovers alike.
4160 Tuesdays Shazam!
In a turnaround of the usual perfume inspiration process (fragrances based on books), here's one that began life as a scent that only existed in a novel, The Scent of Possibilty, written by the perfumer and founder of the house, Sarah McCartney. Finally realeased as a fragrance it shimmers with all the mystique of a Marrakesh Medina – an ultra classic amber base of dark labdanum balsam and soft vanillin that blooms in the heat to encompass 'a whole spice market.' Puncuated by fizzing pops of pink pepper, an aromatic breeze of juniper berries and basil, the scent invites an imaginary bird's-eye view of the scene it's set in, 'swooping low over the bustling square, Jemaa el-Fnaa', freshly-squeezed oranges and all.
Frederic Malle Portrait of a Lady
In Henry James' eponymous novel, protagonist Isabel Archer sulks her way through immaculate gardens, burdened by blessings of too much beauty, intelligence and wealth [#thoughtsandprayers] while James himself seems to scamper behind, awed by her melancholy and reflecting that 'a visit to the recesses of one's spirit was harmless when one returned from it with a lapful of roses.' Dominique Ropion's fragrance leads the wearer face-first into that lap, a rambunctiously sexualised and swaggeringly confident portrait of the woman she might have been, perhaps; the shadier bowers ravaged for ripe berries, lips stained vermillion from their juice, petals torn as velvety pocketfulls of roses are ripped from their stems. A page-turner on the skin, for sure.
Written by Suzy Nightingale