Once seen as terribly unfashionable, wallpaper is on the up as a must-have way of bringing art into your home, with companies like the ultra hip Brooklyn-based Flavor Paper using cutting edge designs in combination with traditional screen-printing techniques for results that are not only eye-popping, but now even smell good, too…
Remember Willy Wonka's lickable wallpaper in Charlie and the Chocolate Factory? Well Flavor Paper were inspired to create something similar, but thankfully without the saliva. In a design range that looks like Wonka met Warhol, their range of Scratch 'n Sniff Wallpaper currently comprises three scented images – B-A-N-A-N-A-S!, Cherry Forever and Tutti Fruiti – with the cherry version having been memorialised forever by being inducted into the permanent collection of the Cooper-Hewitt arm of the Smithsonian Institute museum.


Jon Sherman, owner of Flavor Paper, explains the concept was 'Designed with Michael Angelo [no, not that one] of Wonderland Beauty Parlor fame. B-A-N-A-N-A-S! is a pop art homage to iconic screen printing, with the added twist of scratch and sniff scent. Yes! The bananas can smell like bananas. Some people opt for unscented, but how can you resist?'
How long can the scents last? Well there are a limited number of micro-capsules embedded within the wallpapers, so they will run out over time. But with several million of the micro-capsules in a large surface area, it would surely take quite a few years of scratching and sniffing before you'd exhausted the scent completely.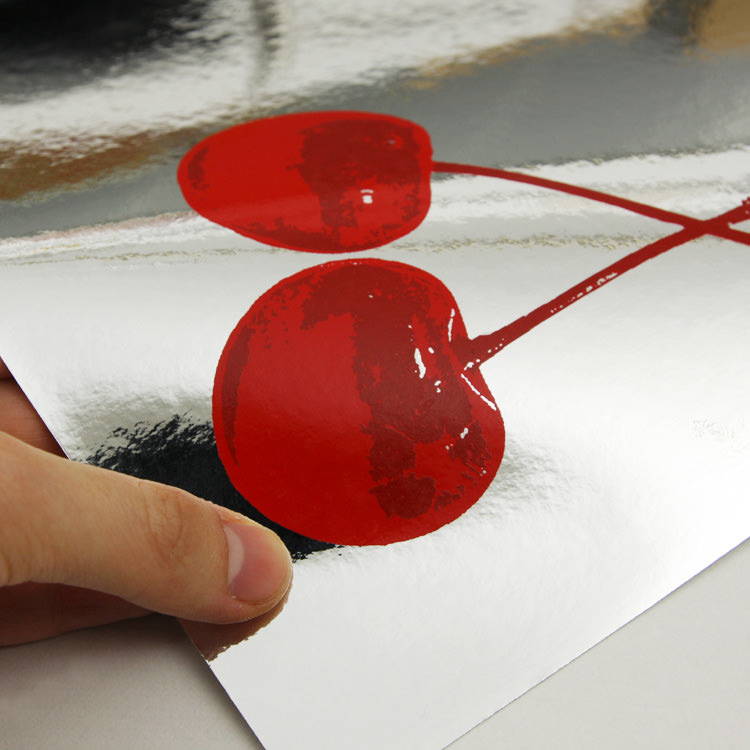 Flavor Paper have developed colourful and creative wallpaper concepts for a number of stylish locations, from the W Hotel near Wall Street to Planet Hollywood in Las Vegas. With all their wallpapers completely customisable, presumably you could opt for pink bananas scented with cherry on a cyan background, should you so wish – and why not?
Okay, perhaps not for redcorating your nan's living room for Christmas (though we think Hilda Ogden would have adored these) but we're very excited about the idea of 'smelly wallpaper', and hope it can't be too long before fragrance houses release scented scenes – imagine whole meadows you could gaze at on your walls and occasionally scratch 'n sniff… It would certainly give the neighbours something to talk about. Don't about you, but we're climbing (and sniffing) the walls in anticipation!
Written by Suzy Nightingale