In celebration of #InternationalWomensDay, on our Instagram account we're sharing our admiration of just a few of the incredibly inspiring women in perfumery, and wanted to take some time to write about them here, too…
Currently there are more women joining the famous French perfumery school, ISIPCA, than men – an about-face for those legions of ladies who spent years beavering away in labs but in fact remained somewhat faceless as their male peers were lauded within the industry (a time before noses were public names) as the genius perfumers: moustachioed masters in gleaming white lab coats, the respectable (and respected) face of fragrance.
So we say: let's hear it for the gals! And do read on for ways you can join in the celebration, too.


Germaine Cellier was a pioneering nose from the 1940s who created outstandingly new (and scandalously daring) scents such as Balmain's Vent Vert – overdosed with galbanum and considered the first "green" perfume of its kind – and Robert Piguet's Fracas, a bombastic, room-filling, man-killing tuberose. A formidable woman who shone through in a time the entire scent world was otherwise dominated by male perfumers, forging the way fearlessly and stamping her mark in scent history; Cellier very much believed in doing her own thing, and how we applaud her for it.


Josephine Catapano is considered a mentor by Sofia Grojsman (see below) and when you read her list of accolades, it's not hard to see why. In 1980 Capatano was granted the Cosmetic Career Women's Award followed by a Lifetime Achievement Award by the American Society of Perfumers in 1993. Working during an era when perfumers were kept firmly within their labs, no names emblazoned on bottles, and most especially if they were female; creating the all-time classic Youth Dew for Estée Lauder, the original Shiseido Zen and Fidji for Guy Laroche; it is only now truly Catapano's name is truly acknowledged.

Sofia Grojsman
is a Belarus-born American perfumer who moved to Poland when she was fifteen, receiving a Bachelor of Science degree in analytical inorganic chemistry there before being uprooted by her family and arriving as an immigrant to the United States in 1965. Delighting in creating multitudionous scents inspired by the rose, Grojsman composed such contemporary classics as Estée Lauder's White Linen,
Lancôme
's
Trésor
,
Calvin Klein
's
Eternity
and
Yves Saint Laurent
's
Paris
. In 1999 Grojsman was honored by the Cosmetic Executive Women for her lifetime achievements in the fragrance industry.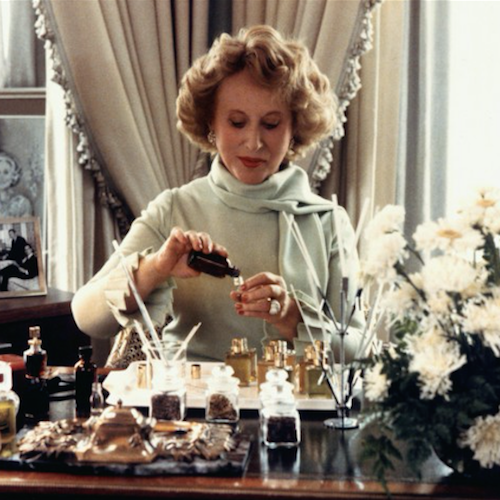 Estée Lauder may not have been a perfumer but nevertheless was a complete perfume pioneer. In an interview for Vogue in 1986, Lauder spoke of her marriage, saying '…we
 decided 
that
 Joe
 would
 give
 up 
his 
business 
and 
come 
in to
 mine.
 We
 would 
work
 together:
 he 
would
 deal
 with
 the 
economics
 and 
practical
 aspects
 of
 the 
business,
 I
 would
 do
 the 
selling.' Well-known as a generous philanthropist, supporting countless charities and the restoration of Versailles; Lauder was honoured with so many awards during her career, but one of the high points is said to have been receiving the French Legion of Honour.


Patricia de Nicolai might have become the next generation of the Guerlain family's master perfumers, had she been growing up within an era of equality, but de Nicolaï has gone on to have her own eponymous fragrance brand – Parfums de Nicolai – is a member of the technical committee of the French Society of Perfumers and now president of the Osmothèque scent archive – striding forth on her own path rather than resting on her laurels. Having been decorated as a knight of the Chevalier de la Légion d'Honneur, it's fair to say de Nicolai is one of the all-time (if unsung) great perfumers. An inspiration.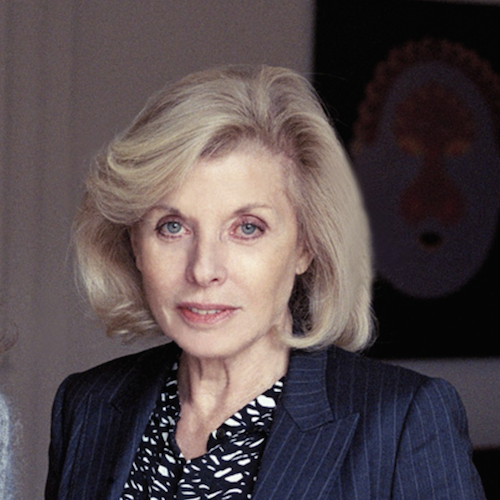 Chantal Roos is legendary in the fragrance world for commissioning and launching some of the biggest fragrances of all time – seeking out the best of the best way ahead of her contemporaries. Lovers of Yves Saint Laurent's Opium and Kouros, Jean Paul Gaultier's Classique and Issey Miyake's L'Eau d'Issey have the genius marketing savvy of Roos to thank. Now working with her delightful and equally talented (musician and composer) daughter Alexandra on their own perfume line, Dear Rose; Roos can concentrate on launching fragrances closest to her own heart. Not so much #sisterdoingitforthemselves as a mother and daughter doing just that.


We're donating a raffle prize to the International Women's Day Celebration taking part this evening: Wednesday 8th March 2017
Venue: Good & Proper, 96A Leather Lane, London, EC1N 7TX
Time: 6.30pm – 9pm
Details: £20 on the door – £10 of that goes straight to the charities and then the other £10 goes on wine/beer/soft drinks and food which will all be laid on.
Organiser Roxy Walton says: 'As well as selling the usual raffle tickets – for which there are some really great prizes this year – I have a fresh delivery from the Women's Interlink Foundation of beautiful items handmade by women who have been rescued from human trafficking and the sex industry in West Bengal, India. Silk pyjama bottoms, weekend bags, silk wash bags, silk scarves and much more – nothing will cost more than £35 and it's all lovely. Convenient shopping opportunity for anyone buying Mother's Day gifts and I will accept IOU's if you don't have enough cash! 100% of the sales will go back to them.
The other two charities we're supporting are Women For Refugee Women  and the International Planned Parenthood Federation. I will have lots more information on the incredible work they do to share with you on the night…'
Written by Suzy Nightingale