We know Clive Christian today as a modern house crafting contemporary and highly inventive scents. But dig a little deeper, and fascinatingly the history and evolution of the house goes back to 1872, and the Crown Perfumery company. Crown was once a thriving fragrance house serving royalty (for which Queen Victoria granted the symbolic use of her crown) – but eventually fell on hard times. Enter Clive Christian – renowned interior designer with a passion for perfume, who then purchased Crown Perfumery in 1999.
In danger of the iconic crowned bottle design being lost forever, the bottles were saved, but rather than slavishly harking back to the past, it was decided the fragrances inside should have a finger firmly on the modern pulse while still retaining a nod to their illustrious heritage. The suitably named Clive Christian Original Collection marked the launch of their now iconic fragrance pairings – a masculine and feminine interpretation of a shared inspiration – with 1872 a fragrant handshake commemorating the brand's Victorian heritage, X a tribute to the adventures of the silk road, and No.1 artfully blending the world's rarest spices; famously, the precious formula was famously offered as 'the most expensive perfume in the world.'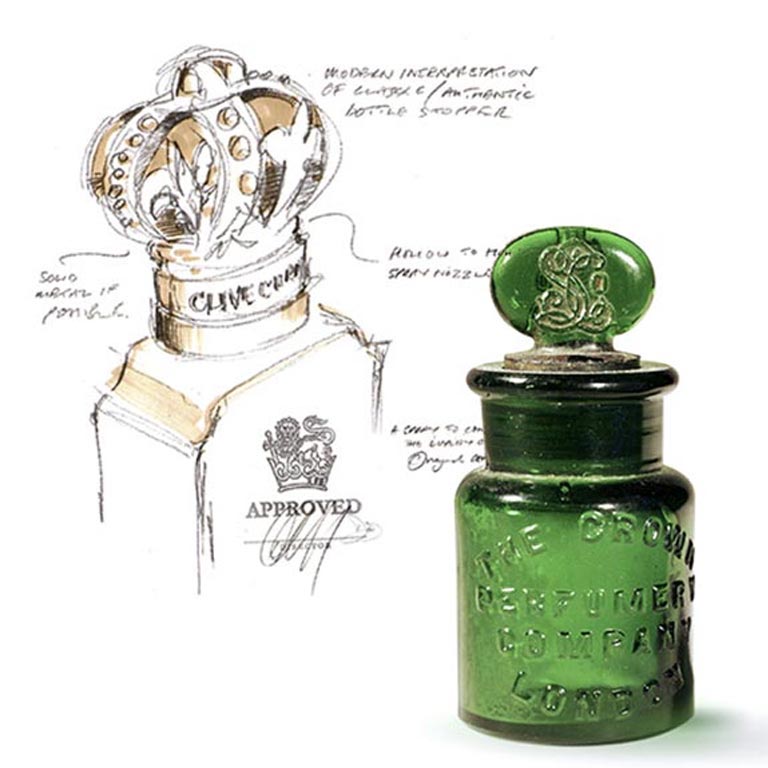 With a self-proclaimed 'passion for transforming the expected into the extraordinary', in recent years the fragrances have also seen a more unanticipated turn. Still resolutely luxurious in nature and (it could be said) retaining a regal bearing, the juices themselves can be inspired by thrillingly exotic and – in the case of the Addictive Arts series – daringly narcotic raw materials.
'Perfumery is an art form, in the same genre as music and painting. It requires talent, expertise and most of all passion,' observes Clive (awarded an OBE by Queen Elizabeth II in the 2012 New Year Honours List). As Clive Christian concludes: 'outstanding perfume creations are forever.' And now, you are able to delve into the archives of signature and more recent releases in the form of Clive Christian Discovery Sets – hurrah!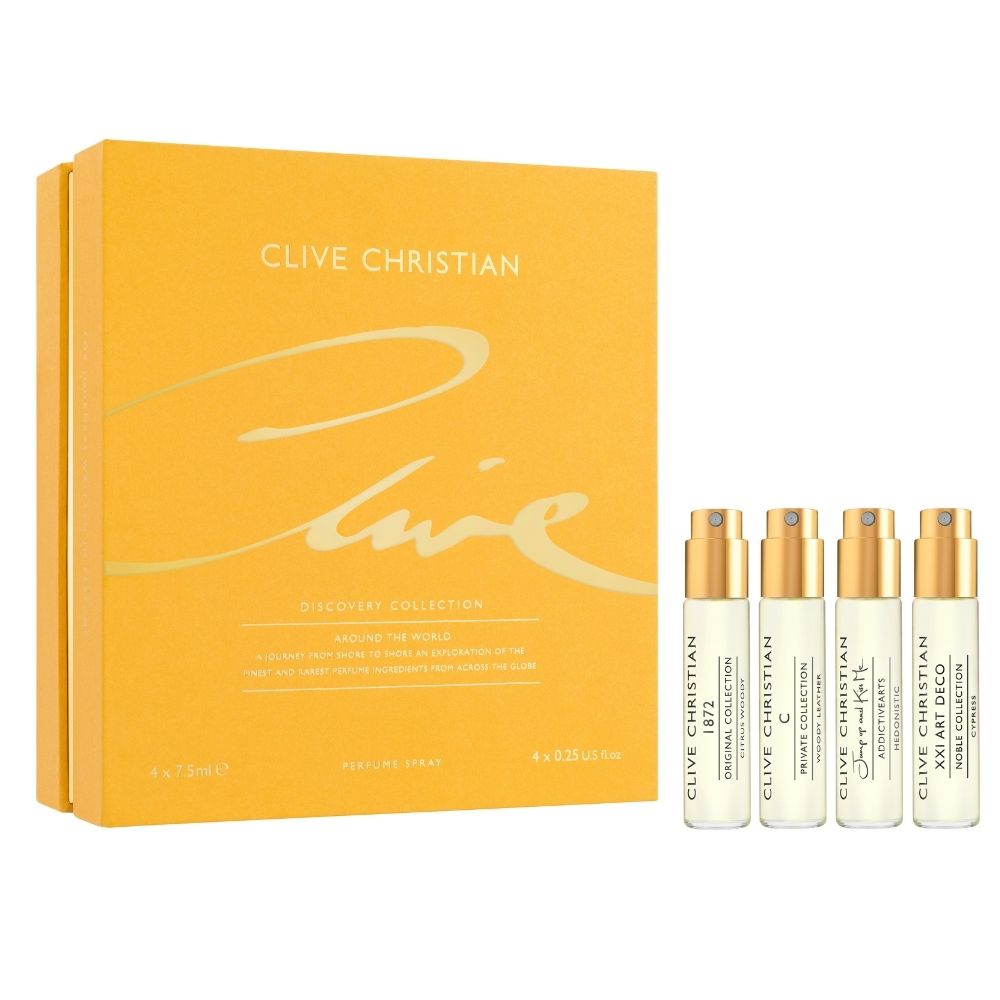 Clive Christian Around the World Discovery Set £150
Discover the exquisite fragrances below that will transport you around the world, in generous 7.5ml sizes…
Addictive Arts Jump up and Kiss Me Hedonistic  – ambrée gourmand fragrance that opens with citrus notes of bergamot, grapefruit, neroli.
Noble XXI Art Deco Cypress  – zesty bergamot and uplifting basil held by a surging heart of exotic yet warming spices.
Original Collection 1872 Masculine – herbaceous and aromatic.
Clive Christian 1872 Feminine Travel Set £95
The 1872 Feminine Edition citrus perfume for her contains 20% perfume concentration. A floral, fruity citrus that combines clean, crisp top notes of bergamot with the intense bouquet of Rose de Mai, one of the rarest ingredients in nature. A beautifully fresh and familiar sensation for the wearer. Despite being x 3 mini perfumes (7.5ml), it allows for around 100 sprays in each vial. 1872 Feminine combines clean, crisp top notes with the intense bouquet of Rose de Mai.