They're pure liquid refreshment, but for many of us Colognes are also' happiness in a bottle.' As we try to make sense of troubled times, it might behove you to reach for the (Cologne) bottle, yourself! Here, we look at some of the houses reworking the traditional Cologne for modern-day seekers of scented refreshment –more than 300 years from its invention…
Firstly: what denotes a true Cologne? Well traditionally, Colognes tend to be poured at a strength of 2-4% – meaning that's the amount of pure fragrance within a carrier (usually alcohol in spray or splash form). They were traditionally this strength because half the pleasure was in the re-applying of these cooling scents.
And when were Colognes first used? In a feature for our magazine, The Scented Letter, fragrance expert Persolaise ruminated on the history of Colognes, remarking that 'Back at the start of the 18th Century, the Italian barber and entrepreneur Gian Paolo Feminis moved to Cologne, Germany, and began selling a blend of bergamot, neroli, lavender and rosemary oils diluted in grape spirit. Dubbed Aqua Admirabilis, the product was such a success that Feminis summoned other members of his family to northern Germany to help develop the business.
His nephew, Giovanni Maria Farina – a.k.a. Jean Marie Farina – tweaked the formula, committed it to writing and, crucially, began advertising the product as a miracle potion not just for scenting one's person but also for drinking and combating all sorts of ailments, including skin, stomach and gum problems. 'This perfume refreshes me,' Farina wrote to his brother, 'and stimulates both my senses and imagination.'When travellers and soldiers began taking what they called 'eau de Cologne' back home with them, its reputation spread, causing high-profile figures to take note.'
And so, for centuries since, we have wanted these immediate hits of happiness. Perhaps now more than ever – and how we welcome the longer-lasting formulations. So what should you splash or spritz on, if you're looking to join the ever-growing ranks of new genrations eager to become Cologne rangers of today…?
An enticingly fresh and floral composition that's perfect for spring, summer (or any time of year you need an extra hit of sunshine), you'll be smiling as soon as you spritz this blend of Calabrian bergamot, Egyptian jasmine and ambrette seed from Ecuador. A perfectly harmonious union of fresh and floral is totally wearable by either sex (if you allow them to share!) and the lasting power really is remarkable for something that smells so effervescently fresh and bubbling over with good cheer.
Atelier Cologne Bergamote Soleil £95 for 100ml Cologne absolu parfum
harrods.com
Brilliant perfumer Alberto Morrillas continues a Mediterranean olfactory narrative with a deep dive into the intense heart of Spanish Cypress essence. Beguiling, resinous tones are shot through with a floral buoyancy of heliotropine and violet, as a dry down of earthy, grounding patchouli warmth of cedarwood are hushed by a welcome blanket of so-soft musks. A scent that uplifts and soothes in equal measures, and surely to become a summer staple in your collection.
Gucci Guilty Cologne £67 for 90ml eau de toilette
boots.com
A timeless classic that nobody can fail to fall in love with, as Colonia unfolds you find yourself entering into an elegant floral-herbaceous space, as if you've wandered into an Italian sunlit idyl, Sicilian citrus, bergamot, lemon, sweet and bitter oranges infusing your soul with sunshine. Finally the warmth of the woody base notes comes through, wrapping around you like a cashmere sweater as the sun goes down over the Tuscan riviera. Bliss in a bottle.
Acqua di Parma Colonia £74 for 50ml eau de Cologne
acquadiparma.com
PS: You can try a sample of Colonia in our new Explorer Men's Box, along with SIXTEEN other fragrances to try at home!
The Explorer Men's Box £19 (£15 for VIP Club members)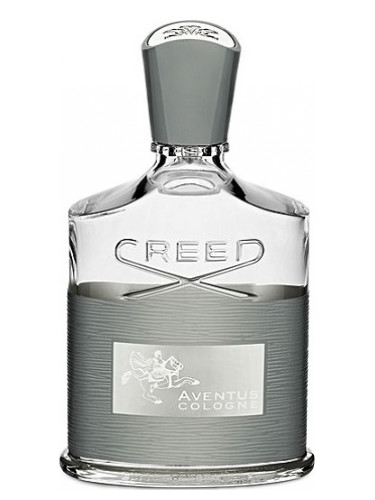 Just as you enter the spicy beginnings, the woody heart andwarming base resonate with unanticipated thrums of juicy freshness and mouth-watering appeal. Then, asurprise appearance of heady patchouli in the heartgets up close and personal with a balmy resin-rush of styrax as the Cologne dries down. We salute this fresh spin on bestselling Aventus, with fresh mandarin replacing pineapple of the classic, and along-lasting, fruity/musk dry-down that resonates beautifully.
Creed Aventus Cologne £215 for 100ml eau de parfum
creedfragrances.co.uk
A world away from the sometimes cloying citronella candles, it's scented with a delicate lemon tea fragrance, that's not at all overpowering, and certainly doesn't make you feel you've doused yourself in insect killer! You can also use the spray freely on bedding, pillows and clothes, without the worry of stains since it's non-oily – and as it's a whopping bottle, we sprayed with abandon. So, thank you Mrs White: you truly are a hero!
Mrs White's Unstung Hero £20 for 250ml
Roullier White 
By Suzy Nightingale