Paper is something we have increasingly infrequent contact with in this relentlessly digitised world, and perhaps nearly as importantly, smell far less frequently in our every day lives. Could this be why perfumers are seeking to evoke the scent in the fragrances we wear?
There's a functional sterility to the burgeoning 'metaverse' that's abhorrent to sensorialists – those of us who revel in our senses, welcoming the smell and comforting caress of books and paper (and you know, food, fabrics, the infinitesimal layering of textures that IRL [In Real Life] offers us), as we might a lover's touch.
For book (and printed paper) lovers, particularly; while E-Reader devices and scrolling on phone screens certainly have huge benefits – instantaneous access to literature is not to be, pardon the pun, sniffed at – but they lack the tangibility of literally burying your nose in a book, or feeling a piece of paper as you write on it (in pen! How very old school). Indeed, research shows that, while levels of comprehension are similar no matter how you read a text; people struggle to accurately recall events or timelines of a long story on a screen, as opposed to reading on paper.
The report concludes that it's the 'kinaesthetic feedback' of holding paper in your hand that connects us to the perception of what we're reading; that is, using our sensory organs to better locate and store vital information. I've previously written about the concept of vellichor – what makes the smell of old books so special – so want to widen that thought, here, to the more literal smell of paper itself.
Explains scienceabc.com:
'…over a period of time, the compounds within paper [break down to] produce the smell. Paper consists of cellulose and small amounts of lignin(a complex polymer of aromatic alcohols). Paper that is even more fine contains less lignin than cheaper materials, like the paper used in newspapers.'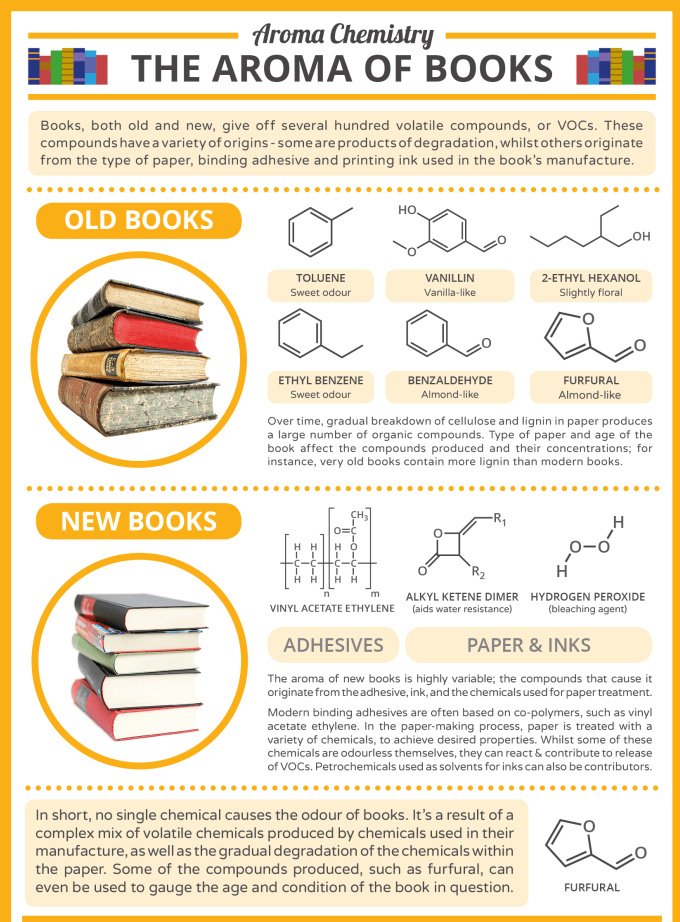 I would argue the smell of paper – old and mysterious or newly seductive – is also a huge part of our emotional intelligence, our interconnectivity, scent and memory combined.
In those ancient library type fragrances (which I still absolutely adore) it's often the combined smell of crumbling leather bindings, dust and polished wooden tables that conjure a feeling of being in a particular space. But the smell of paper itself needn't always be musty.
We might be in a shiny new bookshop, or have just cracked the spine of a sensorially satisfying weighty magazine. The paper might be that of an artist, awaiting the stroke of a brush, or of a writer's virgin sheet, greedily thirsting for the first drop of ink…
Paper does have a unique smell. In those dusty old tomes it's the breaking down of paper compounds that releases lignin (similar to vanillin, the primary component of vanilla, which has been proven to be a remarkably calming smell). In new paper, explains perfumer Geza Schoen, who once created a limited edition Paper Passion fragrance, in collaboration with Wallpaper* magazine; recreating the scent 'was hard' he admits. 'The smell of printed paper is dry and fatty; they are not notes you often work with.'
Difficult though it may be to replicate, the smell of paper is something we yearn for, a comfort we crave in our hyper-digitally-connected yet progressively solitary lives. Comically satirising a future in which we've become so disconnected with paper's scent that it repels us, author Gary Shteyngart's novel, Super Sad True Love Story, imagines a time 'Books are regarded as a distasteful, papery-smelling anachronism by young people who know only how to text-scan for data…' as The New York Times review puts it.
Well, I'm very glad to say, we bibliosmatics are not there yet. The yearning to smell paper is still real, and these perfumes prove it…
Diptique L'Eau Papier
Rice steam accord melded with white musk cleverly evokes the paper's creamy grain; drifts of mimosa tracing the outline of torn edges while deeper notes appear fleetingly, like freckled ink drops in water, punctuating the clarity with sheer shadows before the paper comfortingly subsumes.
£90 for 50ml eau de toilette diptyqueparis.com
Rook Perfumes RSX/03 School
A limited edition project in which participants imagined the smell of school, this pleasingly avoids boiled cabbage, instead exploring the heady rush of opening new books, cold air, pencil shavings and the textural thrill of fingers tracing wooden desks scarred with names, love hearts, learning.
£99 for 30ml eau de parfum rookperfumes.co.uk
Commodity Paper (Personal)
Achingly soft, especially in the 'Personal' (most hushed) version, this suggestively whispers of stationery, passing a letter to someone, your fingertips barely brushing, but a gesture that says so much. The molecular wonder of ISO E Super sighs to skin's warmth, an amber trail beckons.
From £22 for 10ml eau de parfum commodityfragrances.co.uk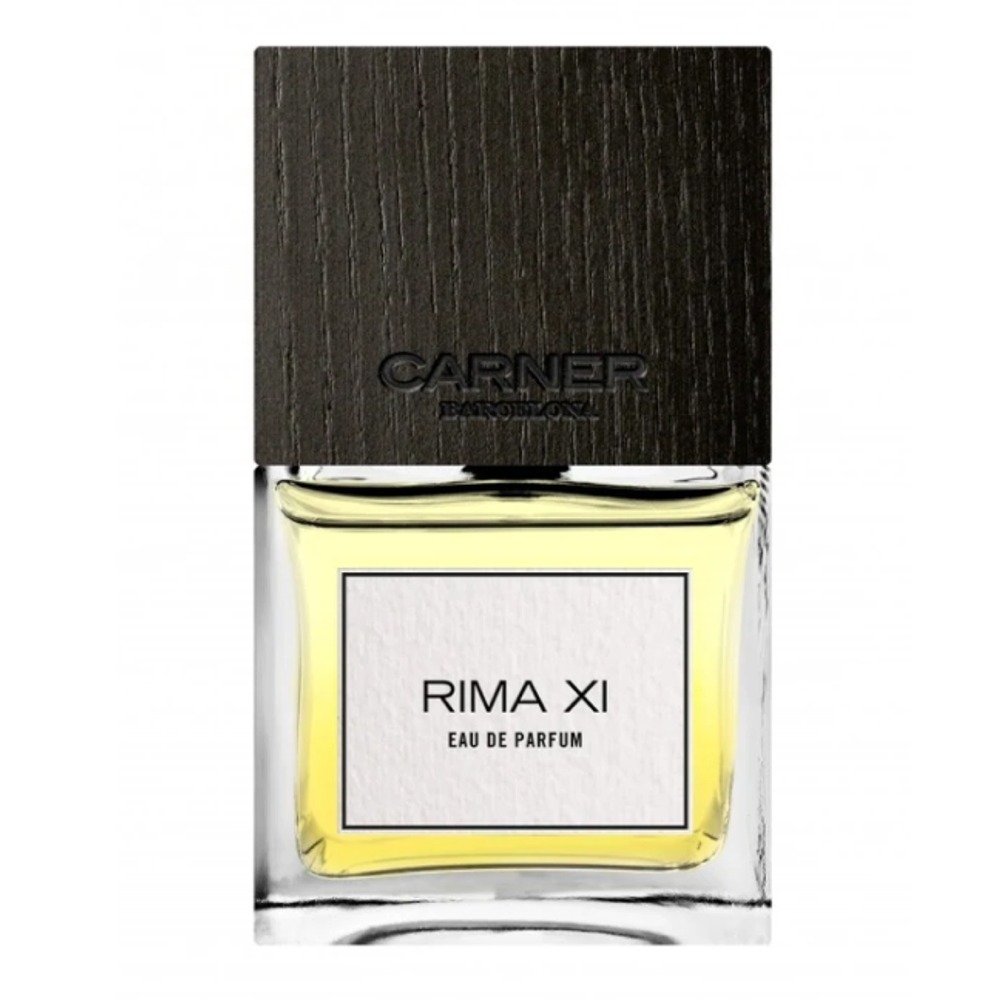 Carner RIMA XI
Inspired by Spanish poet Gustavo Adolfo Becquer's passionate poem, Rhyme 11, the paper of this perfume feels fresh with possibilities at first. Then, the cool kiss of mint is seduced by spices and Indian jasmine petals, a discovery of crumpled, tear-stained, love letters slipped under a mattress.
£100 for 50ml eau de parfum bloomperfume.co.uk
Gri Gri Tara Mantra
Playing with the power of words, monastic incense curls beguilingly, a trail of promise leading to the temple you seek. It could be a church, might be a library, but let us say instead we are in a bookshop, gleefully thumbing piles of temptations, a woody path of patchouli and potent escapism.
£95 for 100ml eau de parfum shymimosa.co.uk
Written by Suzy Nightingale