Behind the Scent is a blog and YouTube channel run by Kirstie, a 'perfume enthusiast, candle hoarder and makeup magpie' from Leicestershire. As soon as we read the intro, in which she states: 'I have an unhealthy addiction to biscuits, leopard print and black ankle boots. Oh, and if you're going to the bar, mine's a Gin & Tonic,' we just knew we'd love her. So when Kirstie kindly filmed herself exploring the many fragrant delightes of our Latest Launches Discovery Box, we were thrilled to be included on her list of perfume launches for spring.
There's something about watching people 'unbox' that leads us to an immediate adding to our 'must buy' lust lists, so we get even more exhilarated when lovely bloggers share their excietment over our Discovery Boxes with their audience. The sense of unpretentious sharing and encouraging others to make up their own minds is what we're all about at The Perfume Society, so settle down with a cup of tea and watch along with us, now…

We think Kirstie does a great job of describing the notes of the fragrances – taken from the helpful postcards you'll find in our boxes that explain a little of the history of that house, what you should expect to be smelling and some intriguing questions to challenge your emotional reaction to the scents themselves.
What we particularly enjoyed is that Kirstie had some immediate loves, but those she wasn't so sure of she made a list to come back to later and smell properly on the skin. That's the joy of trying fragrances in the comfort of your own home, don't you think? You get to live with the scent and see how it develops on your skin rather than feeling forced in to making a snap decision!

Of the Latest Launches Kirstie tried, her ultimate favourites included Parfum de Marly's Delina – a 'tribute to luminous and sensual femininity' and perfumer Quentin Bisch's fragrant tribute to the historic concept of King Louis XVth's 'Perfumed Court. The delicately blended rhubarb, lychee and rose notes were a standout for her, with the sumptuous freshness perfectly balanced against a sprinkle of powdered elegance.
The second favourite of Kirstie's fragrances in the box was Annick Goutal's Tenue de Soirée – a wonderfully contemporary chypre for any age that's inspired '…by the special feeling of a promise that precedes a night in Paris.' With oodles of iris and an earthy, addictive base of patchouli, it's gloriously and unashmedly meant to sashay through the night like a cashmere stole caressing your skin.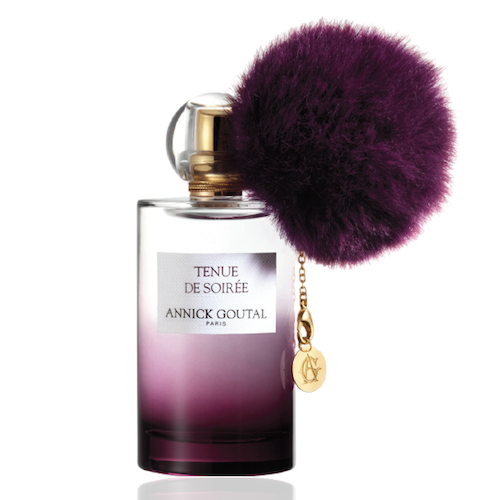 With nine new perfumes to coo over to your heart's delight, including a super-generous 10ml of E.Coudray's not-yet-available Rose Tubéreuse,  a stunning day and night duo from Miller Harris and two extra scented gifts for you to enjoy, which will YOUR favourite fragrances be, do you think? Only one way to find out, so get those senses tingling and unwrap your own Discovery Box right away…
Written by Suzy Nightingale