Fragrance and music have long been linked, but in this matching series we're partnering perfumes with Strictly dances, too! Which ones will you most be drawn to, and which would match the mood of this new season's celebrity couples' characters…?
The Waltz, Cha-Cha-Cha, Quickstep, Rumba, Tango, Jive, Foxtrot, Paso Doble and Samba were the first dance forms showcased when the programme began in (can you believe it?) 2004. Later, in series 3, the American Smooth and Viennese Waltz were included for the first time, followed by the Salsa and Argentine Tango, which were added as part of the lineup for Series 4, and the Charleston in series 7.
To fully explore the perfumes I've paired with each dance, and truly celebrate the high-stepping kick-off of the new Strictly season, I thought it best to split these scent suggestions into two parts; beginning with the original dances and moving onto the later additions as the competition really heats up.
Now, get on your dancing shoes, pop on a pair of leg warmers, limber up, and get ready for the scented spotlight…
Waltz – 4160 Tuesdays Dancing With Strangers
First introduced in the 18th Century, this dance shocked polite society for how close couples' bodies were pressed. Cult Fragrances author Tessa Williams partnered closely with Sarah McCartney with this twirling-ly provocative perfume. We're treated to a deliciously fragrant waltz that's partly formal-feeling, with lipstick-y rose, violet and white florals; part exuberant energy, shot through with solar jasmine and joyous honeysuckle.

From £40 for 15ml eau de parfum 4160tuesdays.com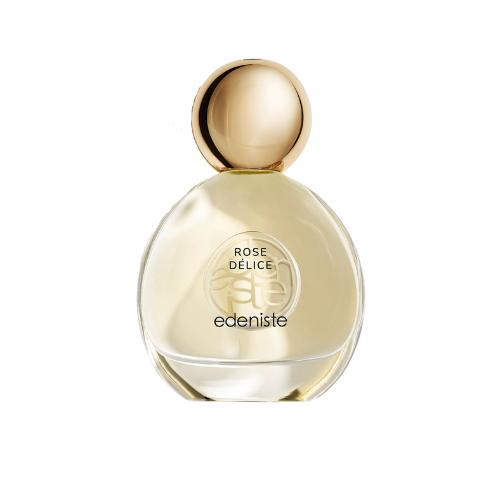 Cha-Cha-Cha – Edeniste Rose Délice
A lively, playfully flirtatious dance, this needs a similarly light-hearted fragrance to match its mood. Vibrant, colourful, and yes, flirtatious, here Bulgarian rose essence brings glorious radiance, refreshed by a sun-kissed splash of sparkling mandarin from Italy. French May rose absolute from Grasse – the rarest and most precious – adds sensuality. Notes of red berries, naturally present in some varieties of roses, tinge the vivid bouquet with extra playfulness. A velvety drydown of vanilla and musk sashay the scent to skin-like sensuality.
£60 for 30ml eau de parfum In our shop 
Quickstep – EAU.MG Rockin Rose
Fast, powerful, but still full of fun, this dance requires a perfume that can keep up! Rockin Rose really sets the pace with an uplift of mouthwatering juicy pear and melon, immediately followed by a soaring floral heart of narcotic muguet (lily of the valley) and a rose that runs to greet you with an exuberant smile. Even rose naysayers will fall madly for it! Finally, as it warms the scent fades out with a trail of ultra comforting musk and silkily grounding sandalwood for a breath of serenity after all that energy.
Try a sample as part of The Garden of Delights Discovery Box £23 / £19 for VIPs
Rumba – Dunhill Icon Elite
Considered the most saucily romantic of all Latin ballroom dances, here's a scent that equally appeals to bohemian spirits. This tobacco-laden fragrance speaks of long liquid lunches in smoky bars padded with faded leather and panelled in dark wood. Musky Cuban cascarilla oil is pierced by the piquancy of pimento berries and a cool shot of pine needles with herbaceously aromatic sage. The gently smouldering base of patchouli gets comfortable with a boozy cherry-like sweetness of the toasty tonka beans. Hip-swivelling-ly good!
Currently £43.95 for for 100ml eau de parfum sephora.co.uk
Tango – Tom Ford Ébène Fumé
Famous for its trademark sharply accented, staccato moves, this dance is passionate for sure, but it celebrates a love of life, not only romance. Palo Santo infuses this woody-amber incarnation 'an almost spiritual sensuality that uplifts your mood.' It smoulders meaningfully alongside dry cade essence, resinous cistus absolute, carnal roses, guaiac and thorny, ebony woods. The trick it carries off? This would be equally at home on the dance floor at a party or in bedroom, afterwards.
£220 for 50ml eau de parfum tomford.co.uk
Jive – Ruth Mastenbroek Dagian
Upbeat, lightning-quick and seriously social, this one needs a scent that projects a sparkling freshness yet lasts the whole night long! Dagian is inspired by '…the feeling of optimism that breaks at dawn, the exhilarating hope of a fresh start. As the sun rises, a breeze of lime and mint shimmers over notes of orange blossom and rum.' Energetically fizzing from first spritz, this is one to reach for when you need an immediate WHOOSH! of energy that doesn't fade (as most citrus-centric fragrances can). Perfect for any weather, too. A must-sniff.
Try a sample in the Ruth Mastenbroek Discovery Set for £27.50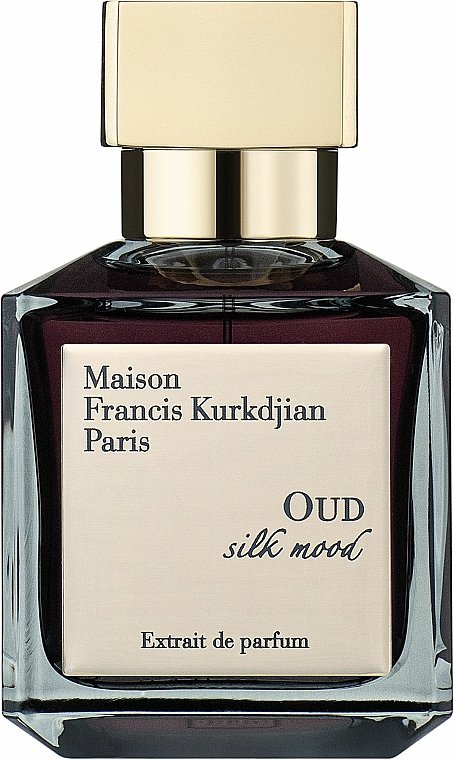 Foxtrot – Maison Francis Kurkdjian Oud Silk Mood Extrait
Known for its iconic ruse and fall motion, there's a smoothness to this dance which requires something equally silky as a scent – but a fragrance that appears as seemingly effortless. Well. Does anyone do utterly wearable oudhs for Western sensibilities better than Francis Kurkdjian? Probably not. Here he offers us a masterful paring-down from the original Oud Silk Mood, with an eau de parfum. Can silk get any smoother? Somehow this manages to be airy yet still voluptuous, the Laotian wood woven through with Bulgarian roses, Italian bergamot, Indian papyrus and Moroccan blue chamomile, with a hit of hedoine. Simply heavenly.
£320 for 70ml extrait de parfum selfridges.com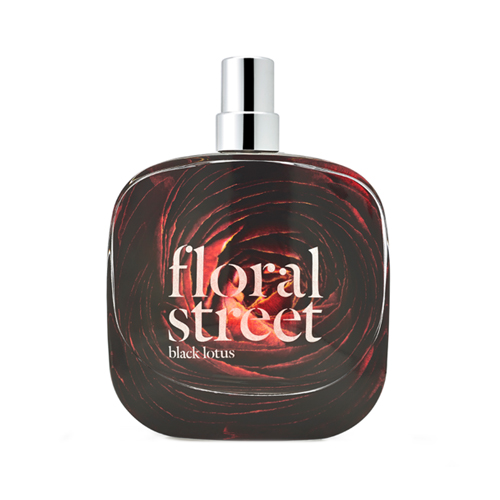 Paso Doble – Floral Street Black Lotus
Theatrically dramatic, full of angular shapes and fabulously intricate flamenco-style footwork, it's the fastest of the Latin ballroom dances. For this scent, imagine a deep red rose dressed in a black leather jacket. A classic note but so Intoxicating, spirited, bohemian and alive – this is a fragrance that feels complex and multi-faceted, the sweet honeyed scent of centifolia rose adds depth to lighter, spicy nuances via a sizzle of red peppercorn and warmly tingling saffron. 'Once smelled forever adored' they say, and we think you'll totally agree! Go on, succumb…
Try a generous 10ml travel spray eau de parfum as part of the Scintillating Scents Discovery Box £33 / £29 for VIPs
Samba – Granado Pharmácias Boemia
A Brazilian dance with its roots firmly in Africa, this is an expressive style where dancers must move hips, feet and arms to the beat – where music seems to course through the entire body. Obviously this beloved Brazilian brand had to be our choice, and we're plumping for this scent, which they explain the origins of: 'The atmosphere of Lapa at the beginning of the 20th century was the starting point for this intense creation. Ambrée, striking and extremely elegant, Boemia represents all the sensuality and daring of the most bohemian neighbourhood in Rio de Janeiro. With 92% of ingredients of natural origin, the perfume has a light fresh spicy air over warm and sensual notes, enveloped by an atmosphere of mystery and sophistication.'
£110 for 75ml eau de parfum libertylondon.com (Also available at their new Ham Yard and Regent Street stores)
Until next time: keeeeeeep spritzing…!
Written by Suzy Nightingale