Now, for the fragrant noses out there that don't know, in France, May Day is known as Fête du Muguet. It is tradition on this day, to give Lily of the Valley to your loved ones and people who inspire you, to wish them happiness and good luck.
It all began in 1561 on May 1st when King Charles IX received a Lily of the Valley as a lucky charm. He decided then to offer a flower each year to the ladies of the court.
And so at the beginning of the 20th century, it became custom to give a sprig of lily of the valley, a definitive symbol of springtime, to your loved ones. It was commonplace for peasants to go out to the fields to pick many flowers and then hand-tie them to sell on May Day. In fact, now, because of this, the government still permits people to sell them tax-free.
Now, if you love the sweet springtime scent of Lily of the Valley, but just don't want it to fade like a bunch of the innocent flowers will, here's a list of our favourite Muguet fragrances for you to keep a little bit of that May Day feeling all year round.

Sweet, fresh and graceful, Penhaligon's offering is akin to walking into a blooming field of muguet. Accents of jasmine and bergamot keep it fresh, whilst sandalwood in the base ensures a creamy trail on the skin.
Penhaligon's Lily of the Valley £67 for 50ml eau de toilette
At Penhaligon's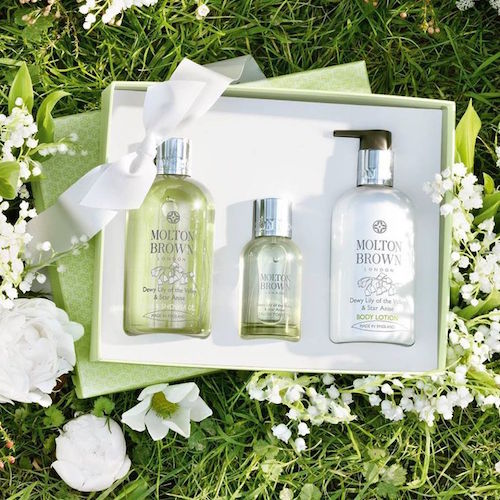 Dewy white flowers steal the show in this meadow-like scent from Molton Brown. Silky ylang-ylang, sandalwood and a soft, sensual white musk linger for a tender, enduring finish.
Molton Brown Dewy Lily of the Valley & Star Anise £39 for 50ml eau de toilette
At Molton Brown

Paired with red berries and rose, Annick Goutal's Soliflore is a tender and airy floral and leaves the skin with traces of a warm, sweet benzoin.
Annick Goutal Le Muguet £74 for 100ml eau de toilette
At Selfridges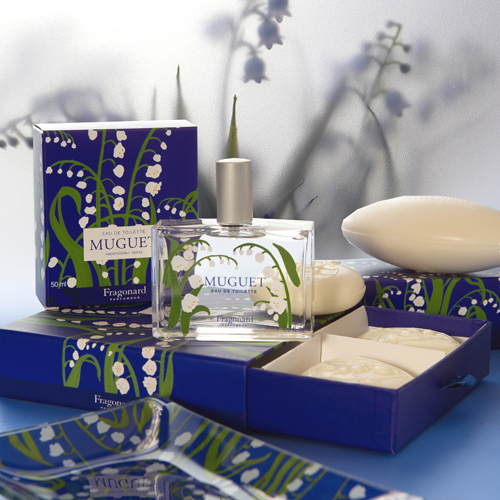 This gentle scent from Fragonard accentuates the lily of the valley at the heart by surrounding it with other similarly delicate flowers; jasmine, neroli and freesia. Secret spring garden walks bottled.
Fragonard Muguet £18 for 50ml eau de toilette
At Marks and Spencer

Guerlain's newest incarnation of the dainty flower is greener, pinker and even more cheerful than previous offerings. Dewy roses and subtly sensual jasmine make Thierry Wasser's creation oh-so-wearable.
Guerlain Muguet Limited Edition of 1,872 £370 for 100ml eau de parfum
In store at Selfridges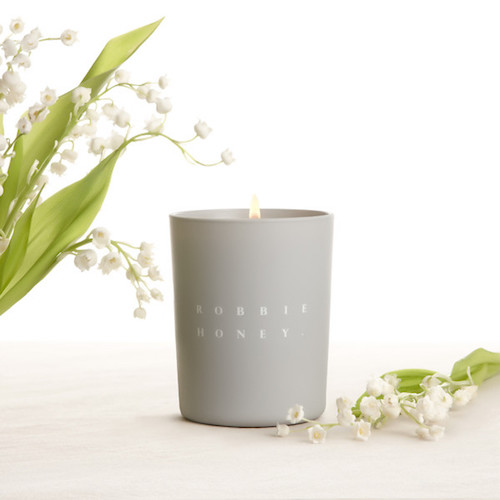 The scent of the tiny white bell-like flower is captured in its truest form here in a Robbie Honey candle. Burn it for a touch of springtime in the home.
Robbie Honey Muguet Des Bois Scented Candle £42 for 190g – 60 hours burn time
At Fortnum & Mason
Happy May Day to one and all!
By Carson Parkin-Fairley