Is it just us, or do there seem to be national days/weeks/months of celebration cropping up all over the place? Afternoon Tea Week is definitely a celebration we can get behind, though, and most especially as tea is a continuing trend in perfume notes.
Softly soothing, deliciously smoky, invigoratingly green or intriguingly spiced, tea can add great depth of character to a fragrance. We're not saying forego a lavish spread of sandwiches, scones and darling little desserts (actually, we insist you join us in indulgence – it would be rude not to) but why stop there? Indulge all of your senses by adding one (or more) of these exquisite tea-inspired fragrances into your scent rotation…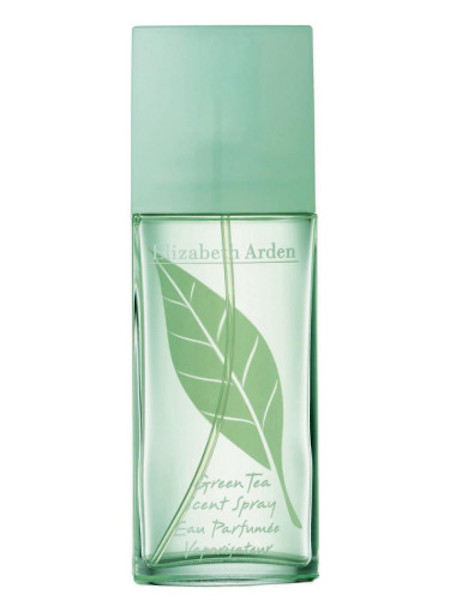 It's remained an absolute modern classic since it was first launched in 1999 – but did you know the perfumer was wunderkind Francis Kurkdjian? Soothingly herbaceous and totally uplifting, drench your senses with rhubarb, mint and orange-infused green tea above the powdery sophistication of carnation, musk and a lightly glowing base of amber and oakmoss.
Elizabeth Arden Green Tea £30 for 100ml eau de toilette (currently on offer for £14.99)
theperfumeshop.com
Deliciously nostalgic, this house was one of the leading lights for niche perfumery and way ahead of their time, with this being launched 18 years ago. Conjures memories of cosy teatimes, sipping cups of smoky lapsang and devouring plates of sticky gingerbread; cinnamon, ginger and anise spice up the proceedings while the honey and vanilla-drizzled base proves irresitably moreish…
L'artisan Parfumeur Tea For Two £105 for 100ml eau de toilette
artisanparfumeur.com
Fancy a little tot of something more exciting in your brew? The resinous warmth of oak-casked whisky is laced through this most potent blend of their black tea, rose and juniper aromatic sensation, and harks back to the heritage of this cheekily eccentric, British brand. Named for their original address of their flagship store, it's the kind of scent that imbues you with a uniquely winsome character.
Atkinsons 24 Old Bond Street £89 for 50ml eau de Cologne
selfridges.com
Fourth in the ever-intriguing, leafily-inspired series for Bulgari, this one, by Daniela Andrier, pays homage to the tradition of Chinese oolong tea, and surrounds you in swathe of sophistication. Lavender and shiso mistily swirl amidst the heart of violet and tea and this woody floral concoction dries down to sheer trail of musk and lightly powdered iris.
Bulgari Eau Parfumée au Thé Bleu £60 for 75ml eau de toilette
libertylondon.com
'How many times have you let yourself be well and truly enticed by a fragrance wafting from a cafe terrace?' asks Jovoy owner and Creative Director, Francois Henin. Not nearly often enough for our liking, so give in on a daily basis to the seductive delights of milky chai tea spiced with cardamom and ginger, as the floral breeze of frangipani flowers drifts towards you on tendrils of sun-warmed airiness.
Jovoy Paris Remember Me £130 for 100ml eau de parfum
Jovoy Mafair
Written by Suzy Nightingale