The scent of Charlie Red being spritzed post-PE lesson at school, the aroma of Anaïs Anaïs wafting through the school disco, the prized bottle of Tommy Girl that accompanied us on our first date… Fragrance has the power to catapult us back in time to certain places and people – and to certain stages of our lives.
With that in mind, we asked some of our favourite female bloggers from the beauty world to reveal what scents transport them back to their teenage years (keep your eyes peeled for the male bloggers in a few weeks time)…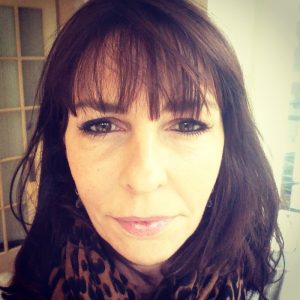 Jane Cunningham, Britishbeautyblogger.com
'My first scent in my teens was Revlon Charlie. I was given it by my mum for being brave in hospital! I can't actually remember the smell of it now, but it felt very significant at the time – my mum saw me as grown up enough to have fragrance.
My second fragrance was Estée Lauder Private Collection which remains very special to this day. My dad worked in fashion and hosted a huge fashion show and dinner in a Venetian palace – all the female guests were given a bottle of Private Collection to take home. I can only have been about 16 at the time but I remember that at the end of the evening the courtyard was filled with lights and flowers, all wrapped in the notes of Private Collection, with men in dinner jackets and women in stunning long gowns gathering to take their boats home – it was absolutely the most glamorous night of my life.'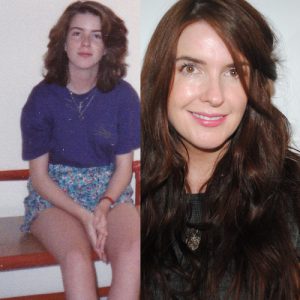 Anne Marie Lodge, Reallyree.com
'The perfume I used to wear as a very early teen was Anaïs Anaïs by Cacharel. I think I was more attracted by the packaging than anything else – it was all pastel, floral and girly. It's been such a long time since I smelled it but I remember it being very simple. It contains bergamot which is now one of the most motivating scents for me. I need to smell it again!
My university perfume was Calvin Klein Eternity and just the tiniest hint of that brings everything back!'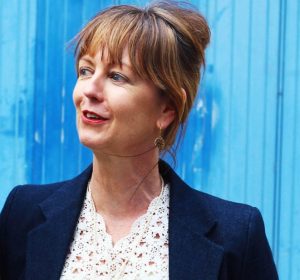 Amanda Carr, Thewomensroomblog.com
'If you were a teenager in the 70s and your name was Amanda, there was only ever going to be one perfume your well meaning relatives bought you for Christmas; Goya's Aqua Manda. My scented destiny was in the wordplay. With its trippy, of-the-moment orange packaging and amber glass bottle, I happily encouraged such an exotic connection. Aqua Manda was going to be my scent regardless, almost, of how it smelled. It was love at first sniff, even if that was through the tangerine-and-spice scented fug of the bath oil. The soaps, with their tangle of fruit and leaves carved into the surface, also hinted at a life more beautiful.
The eau de toilette – when I persuaded everyone that I needed to upgrade to the real thing- was like confidence in a bottle for a nervous teen. I spent hours doodling the floral designs on the label and saved the adverts from my treasured copies of Vogue, cutting out the 'A' and the 'Manda' and using it to brand my teenage diary with a bit of glamour. Once enveloped in a tangy cloud of its familiar velvety-spiced orange, my namesake scent seemed to add the magical fairy dust of possibility to an otherwise ordinary life. Aqua Manda was very definitely MY scent.'
Emma Day, Emmadaymakeup.com
'It's a rite of passage for any teen to get her first bottle of perfume – a defining moment taking a girl gently into the altogether infinitely more sophisticated and complex world of being a woman.
My first perfume was actually the 80s classic for most teenage girls – Cacharel Anaïs Anaïs – given to me by my Godmum for a birthday (with matching deodorant). Anaïs Anaïs was gently and inoffensively floral. I liked it, wore it and proudly displayed it on my dressing table.
Then, my dad came back from some work travels one evening and presented me with Chanel No 19. Oh the bliss of that chunky square bottle, with its black Chanel-embossed lid. This green woody floral with its bouncy, perky freshness, tempered by an underlying sophistication was just what I was after. THIS was the smell that opened the doors into a full-blown obsession and love affair with perfume. I still have a bottle at hand – I rarely wear it, but now and again I will splash it on and it takes me back to those teenage years of highly colourful Benetton knitwear, horses, yearning to be Yasmin Le Bon in Vogue (and dating a member of Duran Duran) and being stuck in the countryside dreaming of being the woman I had not quite become.'
Zoe Newlove, Zoenewlove.com
'Looking back through photographs of my teenage self, it is incredible to see how much I have changed. Thankfully I have eyebrows now, and I certainly do not own a pair of light-up trainers anymore, but more than this: My fragrance wardrobe has grown up. It is much more selective, a collection to be proud of, a reflection of the person I have become.
During my high school years, I was known as the girl with the pink coat. No one actually knew my real name. I was the shy, insecure girl who ensured she got good grades and stayed away from the lime light. Along with my bright pink tweed coat, I had a secret. An alter ego. In the form of Hugo Boss Deep Red. A perfume for the independent, sexy woman. A woman of fun and a woman in complete and utter control of her destiny.
As all teens do, I would get a new perfume for Christmas – my mother always had good taste (and still does). Little did I realise, when I first spritzed the floral, ambrée notes over my school coat in the New Year, this would become a part of me, my staple. I may not have spoken up in class, or spoke ever for that matter, but my perfume was loud and clear. Blood orange, blackcurrant and sandalwood would envelope my school tie and all felt right with the world.
I still reach for the same notes now, whether it is a subconscious effort formed from my very first 'big girl' perfume. Except now, I do have a voice and here I am sharing my story.'
Written by Alice Jones