To celebrate National Fragrance Day on March 21st, we decided to be extra nosey at The Perfume Society, asking you to post a #smellfie (a 'selfie' photo posing with your all-time favourite fragrance, or simply the perfume you had plumped for that day)… And how we loved the resulting surge of #smellfies that came our way!
There were the incredibly artistic, drop-dead gorgeous and downright hilarious to choose from – it was wonderful to see perfumistas, industry professionals and celebrities all get involved – a scented cloud of 'fume fans wafting their fragrant passions all over Twitter and Instagram!
Inevitably, we had to pick our ultimate favourites, as we'd promised to give away five signed copies of The Perfume Bible – the ultimate guide to the world of fragrance written by The Perfume Society's co-founders Josephine Fairley and Lorna McKay. You certainly made it very difficult for us, though!
Here are our winners, we think you'll agree they are truly fabulous examples of a #smellfie…
1) @sarinavanruth (Instagram)
2) @_kickingon (Instagram)
3) @gypsyjoandme (Instagram)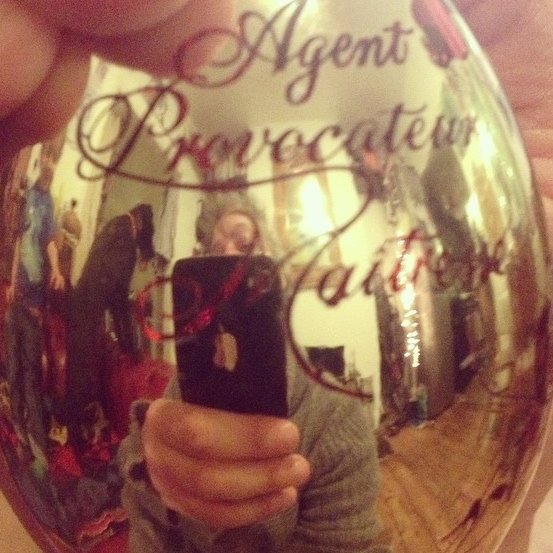 4) @AmyBennettKane (Twitter)
5) @wifehackney (Twitter)
…and we just couldn't resist this ultra-cute photo of @ToastieBarks (@AspectsBeautyUK office dog!) but thought he might appreciate a bag of doggy treats instead of the book.

Thank you so much to everyone who took part – we had so much fun that we want you to carry on with the #smellfie-posting, and will pick a regular #smellfie Of The Month!
On Twitter, use the hashtag #smellfie and tag us @Perfume_Society alongside your photo.
On Instagram, tag it #smellfie and mention @theperfumesociety.
Keep those pouts and perfumes coming…