Givaudan recently created the first newspaper printed with perfumed ink, and we suddenly wish all papers were similarly scented. It would certainly make some of the news a nicer experience to read, don't you think…?!
Partnering with the Argentinian publication 'Diario Perfil', Givaudan perfumer Walter Soares worked together with the newspaper's team to compose this one-of-a-kind scent. Sadly we didn't get to smell this scented paper first-hand (first nose?), but it reportedly featured 'spicy, amber-y, citrus and floral notes.' It got us wondering about using scented inks for ourselves, to write literal 'scented letters.'
And because simply everything leads back to perfume for us, that got us thinking about the wonderfully ink-inspired fragrances out there, and so we've included a round-up of those to consider trying…
The Scented Inks from the Jacques Herbin Collection offer 'a new expressive dimension to writing, correspondence or calligraphy.' They combine deep colors and an evocative scent of memory and travel. Scented Inks develop subtle hints of honey or lime, with musky or floral inflections.' With scents from Rose, Violet and Lavender to Chocolate, Orange and Apple to choose from,there's luckily also a selection pack to enjoy them all.
Jacques Herbin Scented Inks £7.80 for 30ml
Try them at thewritingdesk.co.uk
Although inky notes can come from natural materials like oakmoss, it isn't generally ink itself that you'll smell in a scent. More commonly, 'ink' is a synthetic ingredient, used in fragrances to give a mysterious hint of solvent or damp moss, or (more romantically) to conjure up the vision of someone writing love letters, perhaps, with a good old-fashioned quill.
Here, Bertrand Duchaufour imagines Tender is the Night as a black tulip, ink swirled through leather, saffron and geranium on a flickering, amber-ish base. Held aloft by the fizz of a pink pepper CO2 extraction with aldehydes, the most incredible green hyacinth opens to shimmering cyclamen, incense and that dry, metallic base.
Miller Harris Tender £120 for 50ml eau de parfum
millerharris.com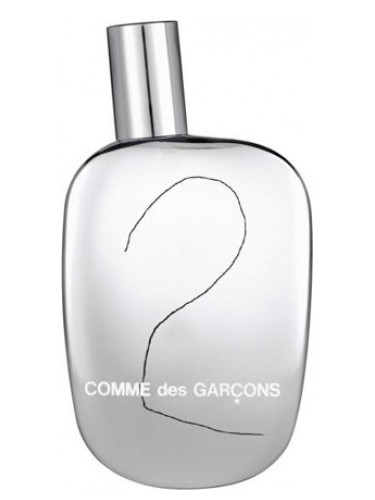 Mark Buxton used headspace technology to capture and reproduce the scent of Japanese ink for this lovely play of light and shadow in a fragrance. There's a sense of cold air from aldehydes and juniper, and drifts of incense with that liquid inkiness, emphasised by labdanum, cedar and shadowy pools of vetiver.
Comme des Garçons 2 £90 for 100ml eau de parfum
Try it at selfridges.com
We sense ringlets romantically tangled by the wind, a softness of candlelight on ink-stained love letters, a scatter of singed rose petals and the peaty depth of patchouli swirled throughout. A glorious Galway-based house to be celebrated, Cloon Keen combine contemporary elegance with emotional lyricism.
Cloon Keen Atelier Roísín Dubh £136 for 100ml eau de parfum
lessenteurs.com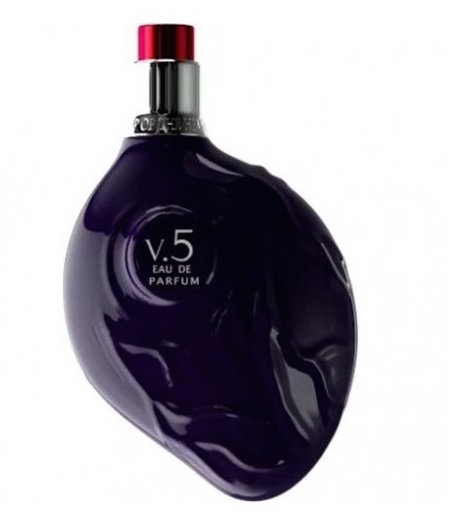 Inverting the traditional perfume 'pyramid' of notes, we plunge straight into darkness with bittersweet black cherry and plum lapped by salty purple roses and liquorice. Deep violet begins to soar, a brightness softened by the soft almond-like powderiness of tonka beans then swathed again in the darkest of inks. It really tells a tale on the skin…
Map of the Heart Purple Heart V 5 £150 for 90ml eau de parfum
Try it at harrods.com
The cool spiciness of black pepper and cardamom, juxtaposed with smoky birch and an accord of magnetic ink is 'A scent of subtle contrasts.' Birch & Black Pepper is tarry, leathery and seasonally perfect, with its whispers of bonfire smoke, and so great worn with a chunky knit and wellies on a brisk autumnal walk.
Jo Malone London Birch & Black Pepper £120 for 100ml Cologne
Try it at jomalone.co.uk
Writing actual letters again is something we plan to do more of – or sending lovely postcards to friends and loved ones around the world. What a wonderful surprise it always is to receive a letter in the post, rather than junk-mail and yet more bills! And how even more special it would be to have the ink beautifully scented.
Meanwhile, if you're still also stuck on the hundreds of daily emails, as we are – why not try some of the delightfully inky scents, above, to at least feel writerly and filled with fragrant inspiration.
Now then, we wonder: who will you choose to send that first scented letter to…?
By Suzy Nightingale