We were utterly thrilled when Selfridges London asked The Perfume Society to host the prestigious opening party to celebrate their brand new Fragrance & Candle Space. Located on the ground floor of the department store, it's a brave new sensorial world of scent exploration, offering a unique space in which to discover all manner of exciting brands, and some houses that were even new to us! Tickets had been eagerly snapped up – and with 100% turnout on the evening, clearly we weren't the only ones anxious to experience this new olfactory arena…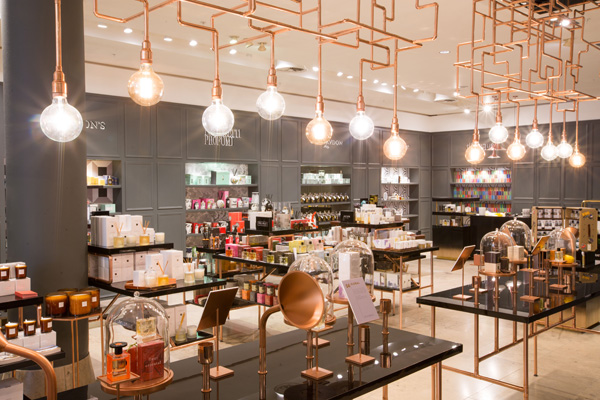 The new department is spacious, elegantly modern in design and is set to expand even further later in the year when the back of the department is fully opened up. Currently housing the candle and home fragrance collection of Lola James Harper – one of our favourites ever since we first visited their press launch earlier this year and soon with their incredibly evocative fine fragrances to follow; we also spied the exquisitely revamped L'Artisan Parfumeur, the intriguing, music-inspired Justbox, the oft' swooned over (and we certainly sniffed out why) The Fragrance Kitchen (their Spike Odyssey scent is a world exclusive) and So Oud. But seriously, you need to head there pronto to check out the full range of fabulousness.

As glasses clinked and bubbles sipped, our Co-Founder Jo Fairley gave an introductory speech welcoming our VIP Subscribers to the event, and we led groups around key stands in the venue whose founders and brand representatives had honoured us by travelling to Selfridges especially for the party, talking about how they began, what their fragrances are inspired by and behind-the-scenes info of their processes.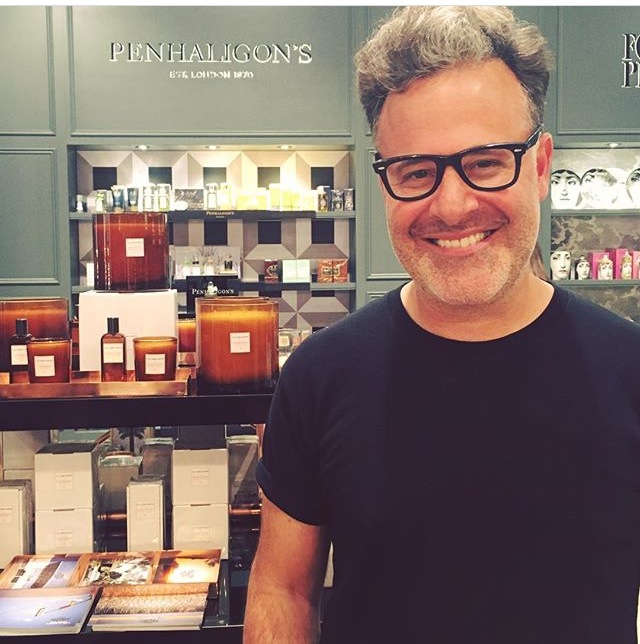 From Linda Pilkington (who began Ormonde Jayne literally at her kitchen table), to one of the iconic (arguably first ever heroes of niche) Frederic Malle team; from the charming and so-talented founder of Lola James Harper, Rami Mekdachi; and onwards to the ever-wonderful Diptyque (complete with a travelling trunk of fragrant goods we lusted over for some time…)
Of course there was plenty of sniffing, and our groups were reluctant to tear themselves away from each stand – it's staggering to see (and smell) the hundreds of hard-to-find fragrances on offer there. On leaving, guests were handed the incredibly generous goody bag – honestly, it had to be seen to be believed. We heard gasps of delight as people opened theirs – provided by brands mentioned, above, for our party, containing a number of fragrant treats to check out at home. But as we left, the tills were still ringing with ticket-holders snapping up their scents of choice – a prospect made all the more agreeable by the £25 gift voucher also included in the goody bag!

If you're reading this and feeling slightly sick that you couldn't make it or hadn't been quick enough to secure a ticket, may we suggest you take some time out to saunter down to Selfridges and sniff out the new Fragrance & Candle Space for yourselves? You're bound to come away with a list of must-have perfumes to lust over, at the very least.
Want to join us at future scented soirées? Why not become a VIP Subscriber – or gift a subscription to a fellow scent-lover? Only £25 for a full year, not only will you be invited to equally fabulous and exclusive events and in-depth workshops – you get a complimentary introductory Discovery Box of scents to explore (plus any others you decide to buy will be available at our special VIP rate); on-going special offers and discounts in some of your favourite stores and access to the downloadable version of our award-winning magazine, The Scented Letter, too! It's kind of win-win-win-win…
Written by Suzy Nightingale