Following a fragrant trail, we present for your delectation a selection of the choicest scented snippets from history. You don't have to be a history buff (or anorak – though we proudly claim that title at Perfume Society Towers!) to be bewitched by the history of fragrance. We know it's been used to communicate with the Gods, to seduce, as a display of wealth – or for pure pleasure – for thousands of years. (And perhaps much longer, even if archaeologists can't yet find the tangible proof through their excavations.)
Perfume's fascinating trail leads us from Ancient Egypt to Ancient Greece, to Rome – where rosewater played in fountains – and up to France, where Louis XIV's court was known as 'la cour parfumée', with the king demanding a different fragrance for every single day…
 Egyptian priests, and their Pharoahs, were entombed with fragrances – and when those tombs were opened by archaeologists, in 1897, the perfumes were discovered to have retained their original, sweet smells.  Important figures in Egyptian history were buried with scented oils, to ensure their 'olfactory needs' were fulfilled.
Many of those ingredients are still prized in perfumery today.  Jasmine, hand-picked in the morning.  Frankincense resin, still gathered from the Boswellia shrub, with entire forests cloaking areas of Oman, Yemen, Ethiopia.  (Egyptian Queen Hatsheput was apparently crazy for frankincense:  wall paintings on her temple, showing a large-scale expedition to collect frankincense from the ancient land of Punt.)  They used Nile lotus, myrrh, madonna lilies, honey…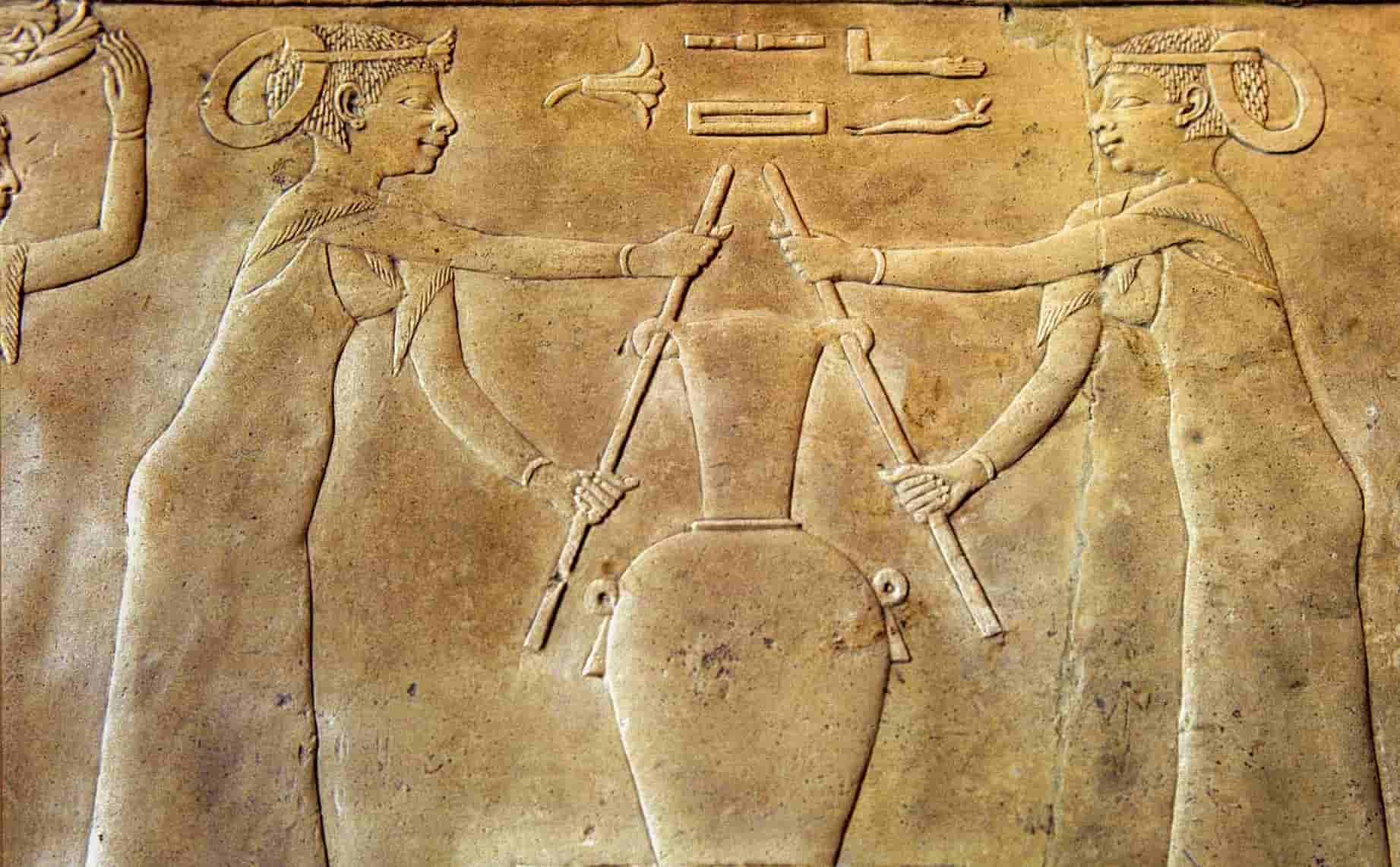 If the art of ancient perfumery was to have a 'face', a figurehead, it would surely be Cleopatra.  As legend tells it, she had the the sails of her boat coated with fragrant oils before setting to sea:  'The perfumes diffused themselves to the vessel to the shore, which was covered with multitudes.'  Her idea was that Mark Antony would get a waft of her arrival even before he caught sight of her.  As Shakespeare put it:
'The barge she sat in, like a burnish'd throne,
Burn'd on the water;  the poop was beaten gold,
Purple the sails, and so perfumed that
The winds were lovesick with them…
… From the barge, a strange invisible perfume hits the sense…'
(Which neatly explains the name of a niche Californian fragrance brand, Strange Invisible Perfumes, NB.)
Public baths were The Big Thing in Ancient Rome, with the affluent classes devoted to body care. Think:  balms, oils, perfumes for skin, hair – and living spaces.  (Food had to appeal to the nose as well as the palate, too, through spicy aromas.)  Even public spaces might be scented:  Emperor Nero was so crazy about roses, he had silver pipes installed so that his dinner guests could be spritzed with rosewater.  (According to legend, he once shelled out £100,000 for a 'waterfall' of rosepetals which actually smothered one guest, killing him.  Quite a way to go.)
Marco Polo brought exotic aromatics and scented goods back to his home city of Venice.  The great explorer returned laden with fragrant treasures from the new civilisations he'd discovered, on his voyage. This major trading hub flourished for a while as the centre of the perfume world. Almost everything was perfumed:  shoes, stockings, gloves, shirts, even coins.  Glamorous women carried or wore a silver version of the pomander, wafting trails of scent through the little perforations, as they moved, helping to block out the fetid smells of the streets and canals.  Meanwhile, doctors wore long robes and bird-like masks stuffed with aromatic herbs to shield themselves against epidemics (including deadly plague).
Queen Elizabeth I beckoned Venetian traders to Southampton to offer their scented wares:  it became fashionable to wear musk- and rose-scented pomanders and sachets, in particular. But soon, the epicentre of perfumery moved from Italy to France – thanks to the influence of Queen Catherine de Medici (above), who married King Henri II in 1533.  Until then, French enjoyment of the scent world was mostly in the form of little scented sachets (called 'coussines') or moulded clay bottles (known as 'oilselets de chypre').  But Catherine brought with her from her native Tuscany scented gloves, the perfume used to mask the unpleasant aroma of poorly-tanned leather.  At the same time, her personal perfumer set up shop in Paris, where he was besieged by orders.
Want to follow the fragrant trail onwards? Find out much more from every era – and what happened next – on our pages dedicated to the history of fragrance…