Well you're here, so we're going to take it as read that you enjoy reading about fragrance! But now imagine a glossy magazine filled to brimming with the very latest news, reviews, full-length features and exclusive one-on-one interviews with the best noses in the world.
Described as 'a must-read' by industry-insiders and fragrance-lovers alike, we are proud as punch of The Scented Letter Magazine, and it seems the feeling's mutual…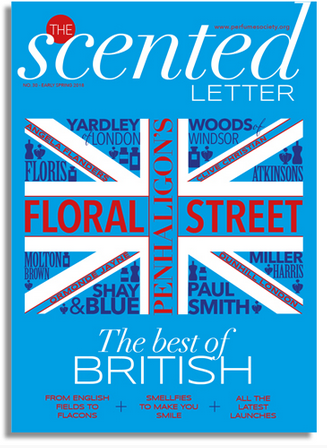 With multiple Jasmine Awards (the fragrance industry's 'Oscars', awarded by The Fragrance Foundation) and guest articles by fellow award-winning journalists, we take a theme for each issue and explore it in gorgeously unashamed detail.
Our ethos is that fragrance should be open to everyone, and so our readers range from people around the world who adore perfume, perfumers themselves, founders of fragrance houses and PRs hungry for news they just don't get to read anywhere else.
Expert opinions, breaking news, fragrant reviews, stunning photographs and in-depth interviews – your glossily beautiful 60-page PRINT edition of The Scented Letter – The Perfume Society's acclaimed magazine will open the doors to the world of fragrance no matter what your experience.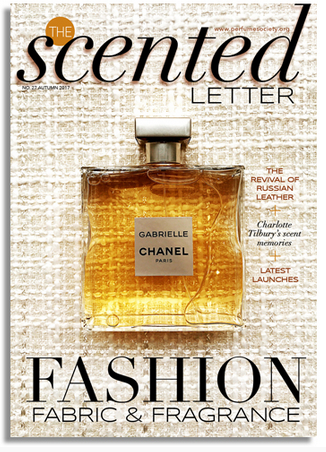 A niche-lover who's amassed hundreds of bottles in their collection or a perfume newbie: you're all included, and welcome to explore this exciting world that's just waiting for your fingertips…
Our latest magazine is The Alphabet Issue, taking an A-Z look at everything from Aldehydes to Madame Zed (Lanvin's mysterious perfumer, who nobody can trace). Take a sneak-peek here!
All issues of The Scented Letter can be purchased individually for £15 (£12.50 for VIP Club Members) or back-ordered if you fancy a catch-up. But don't risk missing out, treat yourself or loved one to an Annual Print Subscription – an entire year of fragrant reading for £75 (including P&P), to be read, referred to and admired many times (so we're told!)
Written by Suzy Nightingale