Thinking of switching up your usual summer scents? Add some rhubarb to your fragrance rotation.
Nothing gives a scent some pizazz like a splash of rhubarb. Probably one of the happiness notes in fragrance, its bright, zippy character is unmistakable and provides a modern twist to a more classic floral or citrus bouquet. Yet it still has more than a whiff of nostalgia too – most of us have fond childhood memories of eating it baked in a crumble, or just freshly picked, raw and dipped in sugar (usually gobbled up in large quantities when the adults backs were turned).
Despite rhubarb's distinctive tart, vegetal character, it plays nicely with other perfume ingredients, smelling fantastic with violet, rose and red berries like raspberry. 'It's a great note for providing those green, fruity and refreshing accords,' notes CPL Aromas Marketing Executive Aitana López de Carrión. 'As a fruity note, it works particularly well, as its not as sweet and sticky like mango or strawberry.'
With other notes however, rhubarb can take on an entirely different character, as 4160Tuesdays founder and perfumer Sarah McCartney discovered. 'The rhubarb and grapefruit aroma molecules together seem to have given my Rhubarb & Citrus Cologne an unintentional sharpness that smells exactly like the whiff of cannabis,' she explains. 'I was in Amsterdam walking through the centre and thought, wow, someone's wearing Rhubarb & Citrus! Wrong, it was a bloke smoking a joint.'
Yet this effect isn't always unintended. 'Cannabis facets in fragrance are becoming very common,' Aitana remarks, 'and you can get them by combining rhubarb, with grapefruit and vetiver to create that tart, rubbery, smoky accord.'
But whether you're after a legal high, or just want a more contemporary spin on a traditional floral scent, rhubarb is a wonderful note to see you through the summer months. Below are seven of our favourite rhubarb-infused fragrances.
This relatively new London perfumery aims to shake up the fragrance world – giving traditional floral scents a new lease of life. Their latest offering is no exception, inspired by happy summer days, sipping Prosecco with your nearest and dearest. Created in collaboration with the Royal Horticultural Society, the combination of English rhubarb and sea salt give the white floral blend a much-needed jolt into the 21st Century. It's an instant mood-lifter, much like said Prosecco (but it won't leave you swooning on the sofa the next day).
Floral Street – Electric Rhubarb £58 for 50ml
La Tulipe's rhubarb heart beautifully captures the sharp, freshness of the tulip flower, with cyclamen and freesia top notes adding a clean, light and oh-so Swedish quality. True to the brand's unisex ethos, this scent is a far cry from 'sweet and girly,' warming up into a base of blonde woods before disappearing in a delicate puff of vetiver smoke.
Byredo – La Tulipe £165 for 100ml eau de parfum
If you think rhubarb in scent doesn't spell sex appeal, this will make you think again. Yes, that familiar tang is there in the top notes, backed by some red berry sweetness. But perfumer Christine Nagel gives it some French allure, pairing it with animalic white musks that lend a beautiful other-worldliness. The result is a bouquet that's just as distinct and memorable as the brand's more famous Eaux des Merveilles.
Hermès – Eau de Rhubarbe Ècarlate £77 for 100ml eau de Cologne

Although designed to evoke feelings of nostalgia that sherbet inevitably does, this scent isn't overly sugary. Yes the traditional tart notes of rhubarb are there, but combined with a classic 'CDG' mossy green accord that prevents it over-caramelising. Underscored with notes of milky vanilla, it doesn't sound like it should work, but somehow it does (although it will probably be a 'Marmite' scent for some).
Comme des Garçons – Series 5 Sherbet: Rhubarb £40 for 30ml eau de toilette
If their 'cannabis' scent Rhubarb & Citrus (see above) isn't your olfactory cup of tea, try this one instead. Sarah McCartney enlisted the input of popular Facebook beauty group Mrs Gloss and the Goss to create this fragrance – a delightful paean to those tuck shop sweets of the same name. Think of this as rhubarb at its unbridled finest, blended with lemon, blackcurrant and vanilla absolute to send the wearer on a sugar high, before bringing them back down to earth with musk, hay and tobacco.
4160 Tuesdays – Rhubarb & Custard Cologne £60 for 50ml eau de Cologne
As you might have guessed, this is no feminine, floral, 'boho goddess skipping through the wheat fields' kind of fragrance and is all the better for it. The rhubarb notes here provide a sharp bitter kick, like vodka hitting the back of your throat, with a beguiling blend of rose, oakmoss and sandalwood adding some smoky allure. It's a scent that suits the kind of person who prefers to sit by the pool in a little black dress, diamonds and dark glasses (à la Anne Bancroft in 'The Graduate').
Kilian – Vodka on the Rocks £215 for 100ml eau de parfum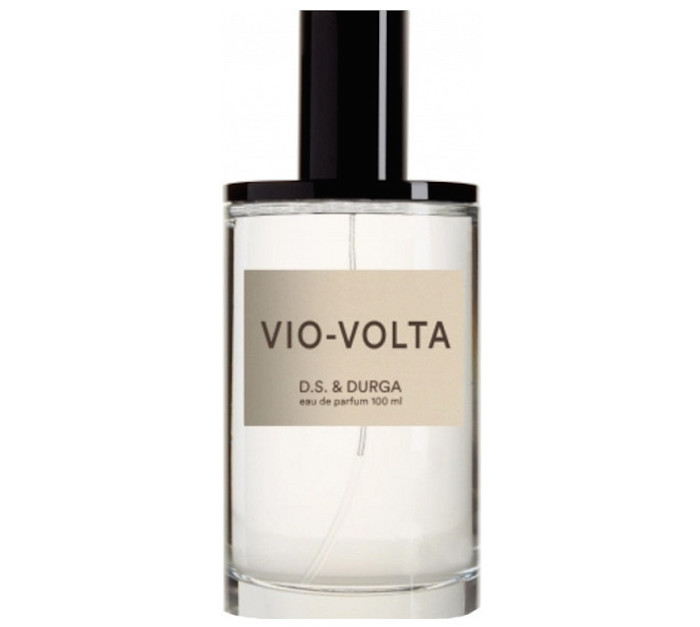 Summarised by the brand as 'Electric. Vibration. Violet' this is probably the closest perfume can get to evoking a thunderstorm. The bright notes of violet and synthetic counterpart 'violis' team up with sparkling aldehydes to provide a startling 'flash of lightening' effect, while the rhubarb here lends a green, vegetal quality like sodden earth after a downpour. An intriguing character not everyone will love – but that isn't necessarily a bad thing.
DS & Durga – Vio Volta £148 for 50ml eau de parfum
P.S. Being an upbeat and vibrant kind of customer, rhubarb also lends itself well to home and bath & body fragrance – we're currently coveting Molton Brown's Delicious Rhubarb & Rose collection, a charming concoction of rhubarb, grapefruit, rose and vanilla.
By Viola Levy